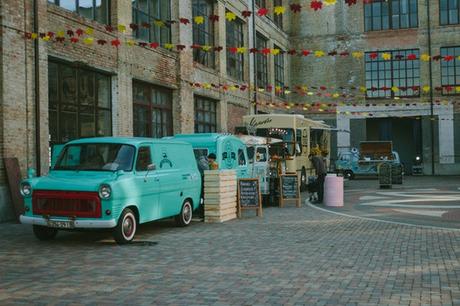 In December 2017, Mr. Anand Mahindra offered to invest in 34-year-old home-maker turned entrepreneur's food truck business expansion by offering a brand new Bolero for her second outlet. With the great visionary believing in this food truck model, it is surely a great boost & inspiration for other home-makers. Many of who regularly prepare great dishes for their family.
A terrific story of entrepreneurship to end the week with.At Mahindra,we call this a Rise story. Am so delighted the Bolero played a small role. Can someone reach her & tell her I will personally invest in her expansion by supplying a Bolero for the second outlet she's planning? https://t.co/1J4fcLxdUg

- anand mahindra (@anandmahindra) December 29, 2017
Are you interested in opening a food truck in your locality? Here is a ready reference for your reading & knowledge.
With a rise in youth spending, middle-class expenditure, conscious consumerism, mobile lifestyle and requirement of food on the go, Food Trucks have become quite a rage among the Indian population. The future of food trucks seems bright with their projected revenue growth at a rate of 3.7% in the next five years. If things work out this way, the industry total will climb to $1.7 billion, which is a huge growth for a newly introduced industry.
Benefits of starting a food truck business
Low initial investment
Low operation cost
They attract more Customers - With better food quality than the street side vendors, this is becoming a preference as a low price option.
Can experiment with location - This one could have been the first benefit. Unlike restaurants, food trucks can change their location in case business does not pick up as required.
India's love for food is not an untold tale. It is pretty evident that we love food in all of its forms. Let it be Italian, Mexican, American or Japanese; our love for food knows no boundaries, it doesn't discriminate ever! So if you have a passion to feed people, ahead is the way to go.
How to Start a Food Truck Business
Here is a detailed guide which you can refer.
Starting A Food Truck Business
Marketing Your Business
It is very obvious that without anyone knowing about your business, there will not be any great sales. People will either come to try out your food or they will be told to, i.e. recommendations. Word of mouth publicity still works best. Social media today helps a lot in this.
Make sure you have an account on Facebook, Twitter & Instagram. Your food & truck both should be social media ready. That means good to look, so that people click pictures & proudly post them on their profiles.
Some more reading is here.
As a final note, leaving a trailer of a very acclaimed movie called Chef, where the protagonist starts a food truck & his son uses social media to bring more business to him.
Let us know your thought on this in the comments below.