JustineTimberlake and Interiors Designer Estee Stanley have launched a new home linevia 

www.homemint.com

.They have not provided the full line for us to view yet, but have given us afew pieces to lure us in. I know that Justin Has impeccable style, although Ihave not seen a spread done about one of his homes as of yet. I do think thatthe mastermind behind the line is Estee Stanley. She is an extremely well knowndesigner out of California, and she has the talent to mix trends with classic.I have joined the Home Mint site out of curiosity, hoping that they will"wow" me!  I found some of Estee's interiors that I love, and Ihope the pieces in their new collection reflect the interiors that she has inher portfolio. I will keep you posted on the full line launch, until then enjoywhat may be in store for us!
To get one month free at Home Mint use this link:http://hmnt.co/fsb,its a $9.99 value to be in the VIP list.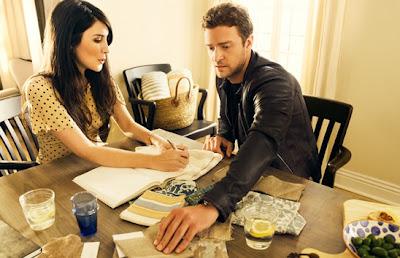 Justin and Estee picking textiles.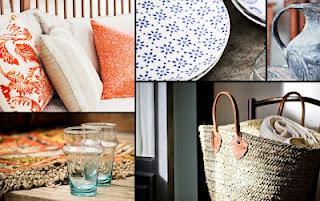 Glimpse of Home Mint.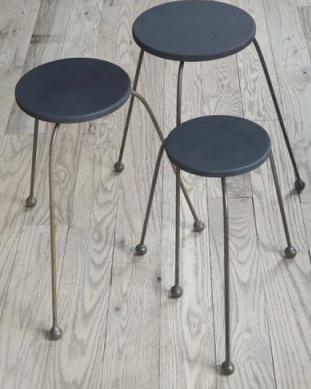 Courtesy of www.elledecor.com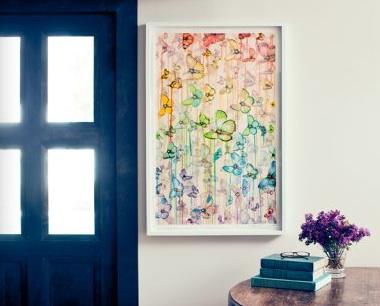 Love the door color!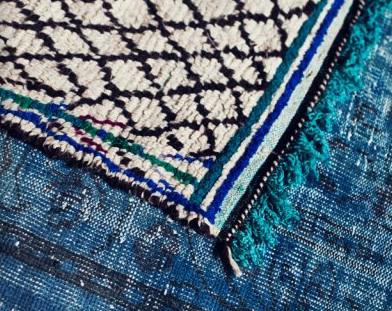 I like the moroccan rug, and we have seen many of the dyed antiques.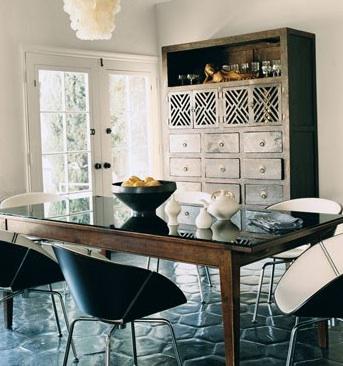 The following nine photos are of Estee's interior design.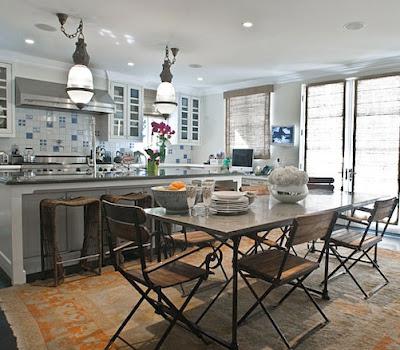 Love this eclectic kitchen, nothing boring about this at all!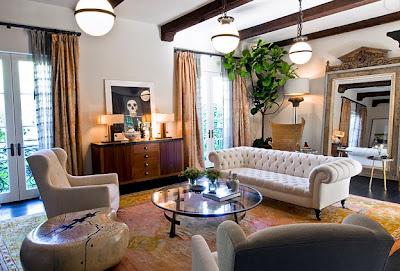 Mixing some wonderful antiques with new pieces, thats the way to do it!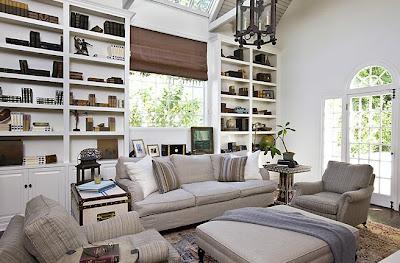 Clean and serene.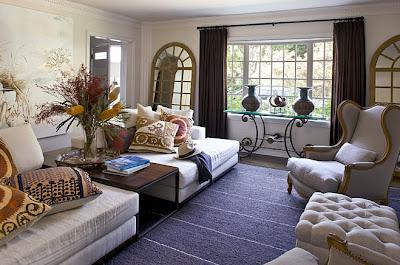 A bit quirky but it works!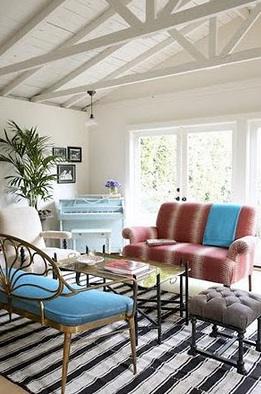 Love the Peter Dunham fabric on Settee!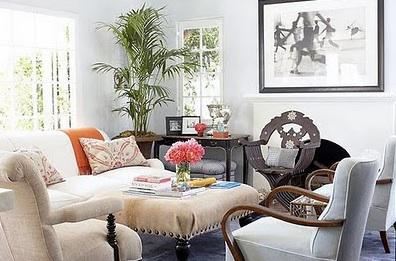 Nice!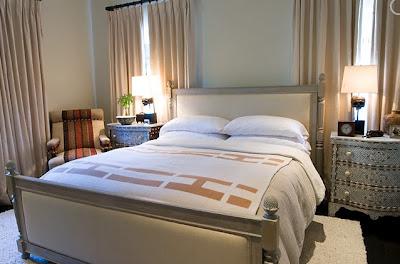 Neutral with a few pops of warm colors.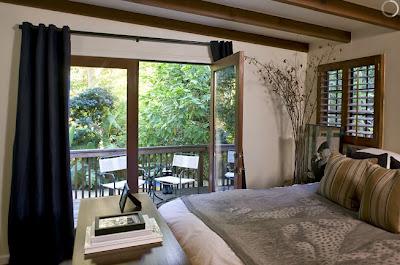 Really like this bedroom, simple but has personality!