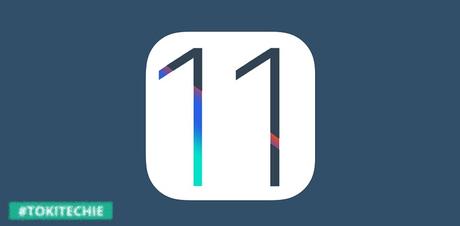 My first blog about iOS beta was posted 3 years ago and it was the iOS 8. Now that Apple reached the 11th version of iOS, my interest in trying out the famous mobile operating system in its beta stage remains the same. I still feel gratified just like the old days. 
In software development, a software (the iOS mobile operating system for this matter) is said to be in "beta stage" when the first stage (alpha stage) of  testing is completed.  In beta stage, the early version of iOS is released for a real world testing by the intended users of the software: you, me, them and all app developers. The "beta testing" is also an opportunity for app developers to update their apps early and to ensure compatibility of their apps with the latest beta versions of the iOS. The developers usually seed updates for their apps during the first week the final version of iOS is released. A public beta is also released to all non-developers to let them take part in shaping the iOS pre-release version by allowing them to report software crashes and errors called "bugs" and sending feedback/s to apple developers using the Feedback Assistant app.
Today, Apple just seeded the first public beta of iOS 11 for all iOS users who wants to participate in the Apple Beta Program. It's an opportunity for non-developers to have a first hand experience of the upcoming update to iOS and to have an actual look of what features to expect from the final release later this year. The final version of iOS 11 will be officially released some time in September* as a usual FREE update to all compatible devices.  
CAVEAT: Before you try out the iOS 11 Public Beta 1, expect to experience a lot of software issues called "bugs". Based on my previous beta testing experiences, these are the common issues that I have already encountered: iOS device freezing issue, apps crashing and stop working due to incompatibility with the iOS, Bluetooth and WiFi not working properly, random restarting of iOS device and the worst thing is all my back-up files in icloud were deleted during the infamous hacking of icloud.com. Aside from that, the most inconvenient part is when I was stuck in a boot loop several times! Of course I knew beforehand that those things could happened while using the iOS betas. For me, those are the most exciting part of my iOS Beta experience. I am not discouraging you to install it. In fact, I want you to experience it too! If you want to try iOS 11 Betas, just don't install it on your main driver because you already know why. But if you can't resist the itch and urge to try out the beta using your main iOS device, learn how to solve the problems before it even happen to you. Always back-up your files in iTunes.
Here are some of the notable features of the upcoming iOS 11 in Public Beta 1:

App Store is redesigned to make discovering apps and games easier than ever before. Through in-depth features and interviews, App Store editors will uncover the stories behind iOS developers, and the incredible apps and games they create. 
App Store for iMessage has a redesigned app drawer for more convenient access to apps and stickers, so it's easier to decorate messages, share a song and more. 
Control Center offers more customization, enabling quick access to frequently used controls all on one page, and a new Lock Screen delivers a more convenient way to see Notifications all in one place. 
Apple Maps adds indoor maps for major airports and shopping centers around the world and lane guidance to avoid missing a turn or exit. 
Home supports more categories of accessories including AirPlay 2 speakers and more ways to automate your home with new triggers. 
AirPlay 2 offers multi-room audio enabling users to easily control speakers using Control Center, the Home app or Siri. 
Apple Music offers more ways to discover music with friends. Subscribers can create a profile so their friends can follow them, listen to playlists they've shared and see the music they listen to most. 
Apple News is even better at keeping readers informed and entertained with personalized top stories and suggestions from Siri, great stories curated daily by Apple News editors in the new Spotlight tab and the best videos of the day in Today View. 
One-handed keyboard mode on iPhone makes typing on the go even easier and a new QuickType keyboard on iPad delivers quick access to numbers, symbols and punctuation.
Expect to see  additional features (minor or major) being added to the iOS 11 and see more bugs to be discovered and fixed as the beta testing progresses. Ciao!