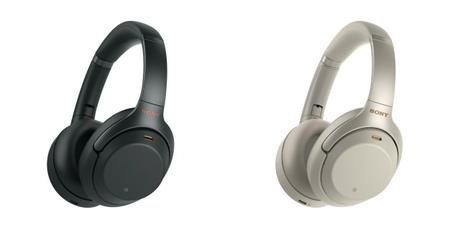 If you are anything like me, if you need a little alone time, "me" time, or time to connect with God in worship, my "go to" plan is to reach for my headphones and tune into my favorite Christian music and get recharged or relax, whichever the case.  Other times when I'm scheduled to be drumming at weekend church services, I like to listen to the same song over and over until I feel I have the drum part down and I try not to annoy others. 
When the need arises for me to listen to music – whether it's for fun or to practice, it's just not convenient to blast the radio and disturb everyone I love so to get a more immersive and enjoyable experience, Sony's New Industry Leading Noise Canceling WH-1000XM3 Headphones offer everything I need.  Most importantly for me, they are wireless.  I can travel around the house or yard, or I can even go for a run or a walk and just tune into the music.  A super awesome feature is that they have quick charge capabilities that provide a full 5 hours of playback time with just a quick 10-minute charge!  A full charge will provide me with up to 30 hours of battery life.  That's a lot of great music time for me!

  Only Music. Nothing Else. Sony's industry-leading noise cancellation evolves to further immerse you in your music with a proprietary noise cancellation processor, quick charge capabilities, and an updated comfortable design.

  Listen all day with up to 30 hours of battery life.

  Quick charging gives five hours of playback with just a 10-minute charge.
I never want ordinary – I want extraordinary so I love that they come in silver too and not just black!  The beauty of Sony's New Industry Leading Noise Canceling WH-1000XM3 Headphones is that the design was recently updated to provide even more comfort so you never want to take them off! I have found that no matter what genre of music I'm listening to, with Sony's new headphones, you'll get a quality experience! 
Here are the product specifications from Sony: 
Industry-leading noise canceling
: Sony's proprietary HD Noise Canceling Processor QN1 brings the WH-1000XM3 to the pinnacle of noise cancellation
Premium Sound
: The 40mm drivers with Liquid Crystal Polymer (LCP) diaphragms are Hi-Res Audio compatible, reproducing a full range of frequencies
All-day listening with quick charging
: Listen all day with up to 30 hours of playback and quick charging that gives five hours of playback with just 10 minutes of charge time
Smart Listening
: Smart Listening by Adaptive Sound Control automatically detects your activity and balances noise canceling levels accordingly
---
This post is sponsored by Best Buy.  I was compensated for my time.
---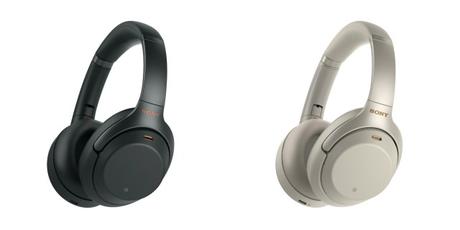 @DebiL1611, like me on Facebook at 2014 and Beyond, circle me on Google+, follow me on Tumblr, Instagram and Bloglovin', subscribe on YouTube, or connect with me on LinkedIn and Pinterest.
Please make sure to visit my homepage and subscribe to my blog for more great posts on running, fitness and lifestyle topics as well as food, product, music and book reviews, and more!