For day 17 of #31bloggingdays, I bring you Melissa, the blogger behind For Fi Love, Me! I discovered Melissa's blog a few weeks ago via CapFABB (she's a former DC-area resident) and absolutely love it! Not only is her sense of fashion amazing, but she is also an advocate against human trafficking. Please welcome her to MCAM, where she'll be answering some questions about her blog and an event she is hosting at the end of June, Dashing Emancipation!
-----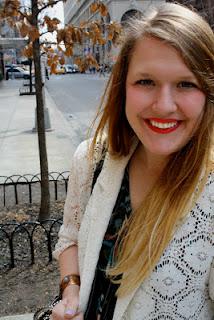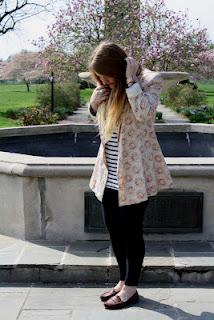 1. Tell me a little about yourself: Well, I grew up in Frederick, Maryland and had the privilege to be the little sister of two older brothers (aka bodyguards). In December, I finished my degree in Fashion Merchandising from Marymount University. I now work at a digital agency in New York City.
2. Where did you get the inspiration for your blog? I started my blog a few years ago, with no clear direction of where I wanted it to go. Basically, I just posted about anything and everything fashion. During college, I studied abroad in Paris so my blog turned into a travel blog where my friends and family back home could keep track of all my adventures. Honestly, I feel like my blog is always changing. Unlike other bloggers, I do not have an "editorial calendar" where the same content is always being shared. It's kind of like a "go with the flow" type of thing, and I like it that way for now. You can read more about what inspired me here.
3. Do you take all your own outfit photos? When I lived in Maryland, I used a tripod for many of my outfit posts. My mom was, and still is, a huge help when it comes to taking my photos. When I go home on weekends, she is usually the one to take them. Other outfit posts have been taken by friends, and I have credited them on the blog. However, I now have an amazing boyfriend that is turning into my photographer. I bet you all have noticed that every "well-known" blogger has a boyfriend or husband that is an amazing photographer and takes their outfit photos. I may have found just that! Haha.
4. What do you love most about blogging? That is hard to answer. I love so many things about blogging. It's almost an "escape" I can go to when I want to get away from the busyness of life. It relaxes me, and I love sharing about the places I go, my personal photography, and of course my outfits.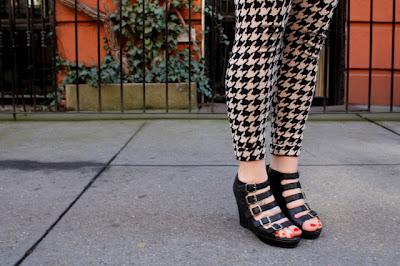 1. How did you first become aware of the problem of human trafficking? 

My friend, Brianna, has been the mastermind behind Dashing Emancipation. She has a huge passion for merging fashion and social justice, and she made the issue aware to me through getting me on board with this event. You always hear about social issues like this, but never take the time to actually find out what's really happening. I am so thankful that she asked me to partner with her for the event. I am learning so much while supporting an amazing cause that has become close to my heart as well.




2. What inspired you to become an advocate for these people? 

Once Brianna got me involved with Dashing Emancipation, I was faced with the reality of human trafficking. T

here are over 27 million slaves in the world today and trafficking generates around $32 billion dollars annually. I also learned that two children are sold every minute to slave trades. I could not pass up the opportunity to help fight to end this, and I am hoping that Dashing Emancipation will take place again in the future.

3. What is Dashing Emancipation? 

Dashing Emancipation is a fashion show and art exhibit that will be raising awareness and support for the issue of human trafficking. All proceeds from the event will be given to Love146, an organization fighting specifically against child trafficking. You can visit our website

here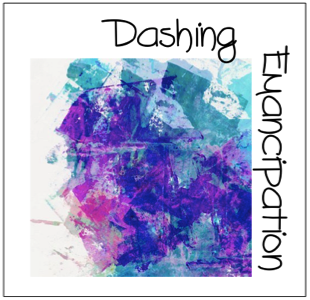 4. How can people become involved in the event? 

If you would like to help is any way, you can email me directly at

[email protected]

. We would love your help and support to make this event even more successful! All you bloggers can grab a badge over on our website

here

to help spread the word about this event. You can even follow us on Twitter and Facebook!




5. Dashing Emancipation benefits Love146, can you speak a little bit about that organization? 

Love 146 is an organization working towards the end of child sex slavery and exploitation. They have two core programs: Prevention and Aftercare. You can visit their

website

to learn more about what they are doing. They have a lot of great material on there for you to become aware of the issue of trafficking. Also, check out this video below to learn how they got their name.

6. Where can one buy tickets and/or donate to Love146/Dashing Emancipation? 
You can buy tickets directly online
here
. Also, we have a
donate
page on our website where you can donate to the funds that are being used to make this event possible. I hope to see you on June 30
th
as I invite you to join in the fight to end human trafficking!7. Do you know of any other organizations that have a similar mission to end human trafficking that interested people can get involved in? 

Other organizations that are similar to Love146 include

Not For Sale

,

Free The Slaves

, and

International Justice Mission

. They all are doing amazing work to end human trafficking, so make sure to check them out.




* Thank you, Shay, for letting me share a little bit about myself as well as Dashing Emancipation with your readers!