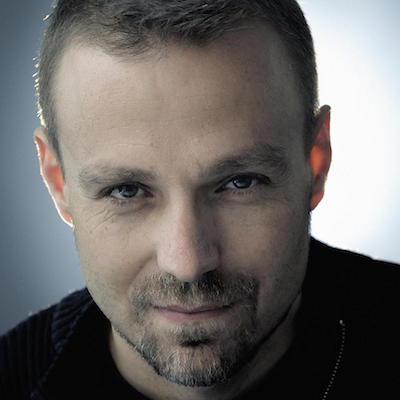 Cops and Writers
Laurent Guillaume is a multiple-award-winning French writer and former police officer. In law enforcement, he worked anti-gang, narcotics, financial crimes, and served in Mali as advisor to the local police. His first novel to be translated into English is a hard-boiled PI story set in West Africa: Does being a cop help to write a mystery novel?
White Leopard
In your novels, politicians are never very clean.
, published by You seem to leave the reader to judge. Is this done on purpose?
Le French Book
Tell us a little something about the genre you chose for this book.
.
What inspired you to write this book? Is it based on real events or your own experience?
It is both an asset and toxic. My novels necessarily borrow from reality, so being a cop is an advantage. But I also think it is a trap. In a mystery, the writer's main preoccupation has to be the plot.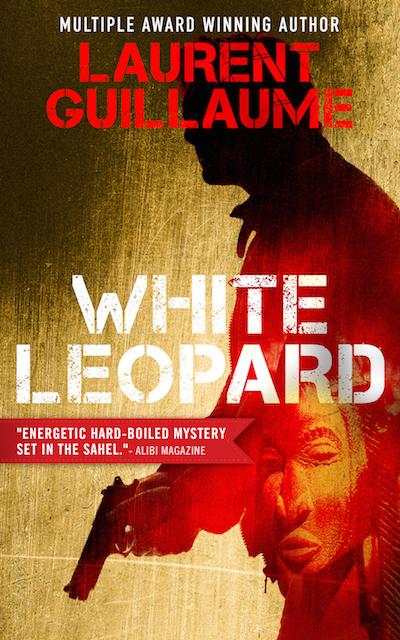 I think the quest for power has a negative impact on everyone who goes after it. Politics has the power to corrupt on many levels because it lives off of everything that is toxic in our society: money, dissimulation and lies. One has to overcome so many obstacles to attain power that it becomes a kind of Grail, and overcomes its original raison d'être: public good. But there are politicians who are driven by a real sense of democracy, by honest political conviction and humanism. I like to believe that even the worst people can at certain times and under certain circumstances prove to have some purity. The opposite is true as well. It is just a matter of proportion.
I don't like the idea of telling a reader how to think or what to like or not like about my novels. I don't judge, I tell a story. Moral judgments are for philosophers. All of my characters are made of shadow and light, like in life. You are free to love them or hate them for what they are. But I don't want them to leave you indifferent. Indifference is the harshest criticism.
White Leopard is what I would call a "hard-boiled African" thriller. I went back to the codes of the 1930s-1940s hard-boiled detective novel (tough, alcoholic PI; the femme fatale who brings him a complicated, perilous case; etc.) and then I transposed them to contemporary Africa. And it worked.
When I worked at the French Embassy in Mali, I was in charge of police cooperation, particularly with regards to drug trafficking and organized crime. At the time, I worked on a case called "Air Cocaine" as a consultant for the Malian authorities. It didn't take long to find some material for a good mystery in there. For that matter, a better part of the novel is based on real events.
Here's some info about the book:
WHITE LEOPARD
By Laurent Guillaume
Release date: November 19, 2015
Hard-boiled African Noir. Everything is possible and nothing is certain. A man torn between two continents finds himself in a dangerous confrontation between tradition and corruption. Solo is a former cop who ran away from a dark past in France to start his life over again in Bamako, Mali, as a PI. An ordinary case turns out to be not so ordinary. The drug mule gets her throat slit. The French lawyer is too beautiful and too well-informed. The cocaine is too plentiful.
WHITE LEOPARD (Le French Book, November 2015; $16.95) was first published in French. The story was inspired by a real case that occurred while the author was stationed in Mali as advisor to the local police.
________
http://www.lefrenchbook.com/s/Laurent_Guillaumereserved.jpg
For more information about White Leopard visit: www.lefrenchbook.com/white-leopard
Trade paperback $16.95; 240 pages ISBN: 978-1-9394-7450-6 e-book: 978-1-9394-7451-3 - hardback (library edition): 978-1-9394-7452-0
Click to access cover art: http://www.lefrenchbook.com/s/White_Leopard_1500.jpg
Click to access author portrait: