Our latest Interview is with Chris Flack, the leader of a charity expedition to climb Mt. Kilimanjaro this Summer supporting the Christchurch Earthquake recovery effort. Find out all about Chris and his expedition below.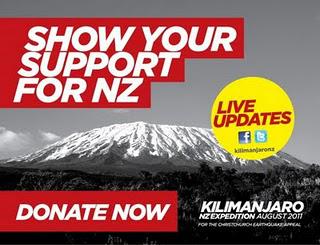 1) Who are you, tell us a bit about yourself?


I'm Chris Flack, from Christchurch, New Zealand
- Expedition co-ordinator for Kilimanjaro NZ (www.kilimanjaronz.com)


2) What's this Kilimanjaro Expedition you're going on?


Kilimanjaro NZ - is a group of like-minded kiwis (and friends) that are Hiking Mt Kilimanjaro (Africa's Highest Mountain) in August 2011 for the Red Cross Christchurch Earthquake Appeal. The expedition's aim is to raise at least £5895 (the height of Kilimanjaro in metres) to help the city and people we hold so close to our heart's get back on its feet.


3) Why Kilimanjaro?


On the 22nd February 2011 - a massive 6.3 earthquake hit Christchurch, New Zealand - a city I grew up in and love. I felt helpless watching the unbearable events unfold on the other side of the world and wanted to something to help. Christchurch and New Zealand has given me so many great memories, friendships and so much more over the years that I wanted to give something back.


4) Who are you taking on the greatest mountain in Africa with?


The Kilimanjaro NZ Expedition Crew is a group of like-minded individuals from New Zealand and Britain. The entire group has been affected by the earthquake in Christchurch and want to do something to make a difference.
Our expedition members include the founder of Absolute Africa, Dave Osborn (our expedition partner) joining us - a man who drove a taxi from London to Kenya in 1979. Argène Montgomery-Hönger, a Christchurch resident, who experienced firsthand the quake in the inner city. Greg Brand – a budding filmmakers based in Brighton, England, who has given his time and services for free in order to help tell the expedition story.
http://kilimanjaronz.com/expedition-team/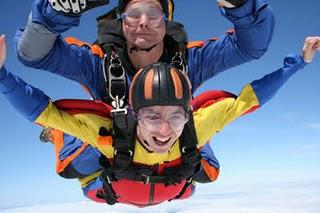 Chris Flack




5) Have you completed any other adventures or challenges of note?


I famously spent a year of my life facing down my fears – by doing two things a week that took me out of my comfort zone. I called this my 'Comfort Zone Challenge' - I competed in triathlons, ate my height in subway sandwiches, lay on a bed of nails, indulged in a bit of public nudity and much more. Watch TV1 interview - http://www.youtube.com/watch?v=1mVZOlNCGQk
While I've been away from New Zealand - I've run the London Marathon, meet my namesake and appeared on a nationwide TV Dinner Dating show – to prove that kiwi males can cook. I recently appeared as a 'abseiler' in a viral to help promote the British Red Cross Charity Week - http://www.youtube.com/watch?v=bv7RC1scbNY


6) Any plans for after Kilimanjaro?


I'm currently completing my 'ten things before I'm 30' - which will involve an adventure to see the Northern Lights and a 'significant tree' to plant, by the end of 2011. There are rumours about a possible NZ Expedition to Everest base camp in 2012/13 as well.


7) How can readers donate to the cause?


To find out more, leave a message of support and follow us - please visit www.kilimanjaronz.com


8) What are you least looking forward to about the trip?


Alititude sickness and the toilets on Kilimanjaro - both ideas aren't very appealing.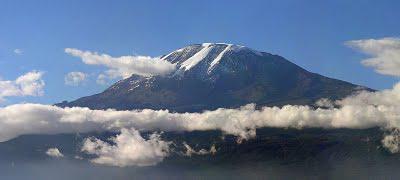 Thanks for Chris for kindly answering our questions and to our readers; please do check out the website and show your support for this incredibly worthy cause. I climbed Kilimanjaro back in 2009 and absolutely loved it, everything about the trek is spectacular and I'm hoping the whole team enjoy their trip and all reach the summit!