Patrick Albert has kindly answered some questions for Exceed Possibility this week about his sudden decision, inspired by Dave Cornthwaite, to take up various journeys of over 100 miles by different means of transport. Check out the Q&A below to find out more about this great adventure.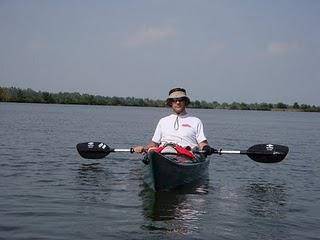 Can you tell us a bit about yourself, what do you do and where are you from?
 
I'm just an average guy in his 40's, married to a wonderful woman, and have three great daughters (21,21,19). I work as an air conditioning mechanic at the Veteran's Hospital in St. Louis, Missouri. I have lived in Illinois my whole life except for the 8years I was in the Army,when I lived in Germany and North Carolina.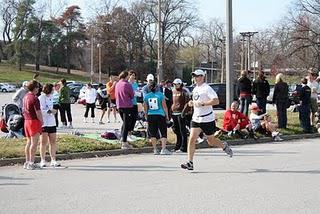 How did you get in to adventure and enjoying the outdoors?


 
I have always had the adventure spirit that for most of my life was left undeveloped. When I was young my friends and I would explore a small wooded area in my home town until we knew it very well, but we never explored anywhere else. You might think that 8 years in the Army really fostered my sense of adventure but it didn't. Anything resembling adventure was shackled by rules and regulations in such a manner that the adventure was stripped from it. After I left the army I grew lazy and gained some weight. I think those two go hand in hand. About 4years ago I was sitting on the couch flipping through the channels on the television and landed on a program about the Badwater Ultramarathon. Something in me stirred. These people were running over 100miles in some of the most extreme heat while I had no idea people ran farther than a marathon. "Normal" people would think they were insane, stupid, or both, but as I sat there watching a thought kept going through my head, "I have to do that!" I never actually planned on running Badwater, but I started running. I ran 5k's, 10k's, and on up to marathons. Eventually I ran a 50mile race and it was awesome! I was never in contention to win any of these races but that isn't why I was there. I was there to compete with myself. I always strived to become faster but it was difficult since I didn't know any other runners. That changed when I found a local running club the Red 9 Runners, as well as the Metro Tri Club (aka Team Godzilla). Both groups took me in and I was glad to have other people like me that I could talk about all those great running topics with like black toenails, and fartleks. Making new friends led to new activities, and I soon found myself as a replacement team member of ROCK Racing adventure racing team, where I have remained an alternate since. I think it was the adventure racing that kicked my adventure spirit into high gear. There were people who I could propose ideas to without out fear of the familiar sideways glance that suggested I might be a little off in the head.
Now I have begun drifting away from the racing scene, and more toward homespun types of adventures. I still race but no where near as much as I did when I first started. I like to develop new skills sort of a jack of all trades. This winter I plan to spend some time at the climbing gym to build some skills for a small outdoor climbing adventure in the future.
When I am out on an adventure it feels like I am whole, and even when I am totally spent and want nothing more than for it to be over there is a part of me that always wants to keep going. Adventure was missing from my life for too many years, and now that I have found it I plan on keeping it.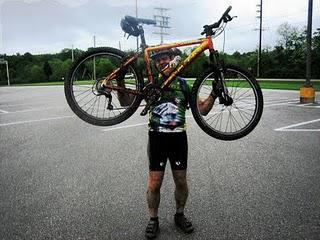 You have a new project, what is it?


I have recently started the 100+Project, a fundraiser for the Asthma and Allergy Foundation St Louis Chapter. Basically this project will involve me completing journeys of more than 100miles on different forms of non-motorised transport. I have had numerous suggestions including, a pogo stick, and unicycle. There are plenty of ideas to keep me busy for a long time. 
I chose to raise money for the AAFA StL because I suffer from asthma. Fortunately for me though my asthma is triggered by an allergic reaction to cats so as long as I stay away from them I am fine. However there are many people who are not as fortunate as I am and are forced to struggle with their symptoms everyday. The AAFA StL does great work with the community and it was something that I wanted to be a part of helping out by doing things I loved.
The project is only a couple weeks old and it seemed like it has moved at light speed from an idea I had one day to something real that people are genuinely excited about. I had no idea that I would get such a positive response from people. A woman my sister knows thanked me for doing this because her daughter struggles daily with asthma, that kind of helped me to put a face to the condition that made it more personal.
My first event is coming up on September 3rd when I will skateboard approximatley 112miles from near my home in Edwardsville, Illinois to Pere Marquette State Park in Grafton, Illinois. It will not be a direct route, as the park is only 40miles away. I will follow bike paths for most of the route except for a small section of road.
I am excited for the day to get here but at the same time I feel the pressure to make it happen.



What inspired this great project?


I was inspired to do something after spending a day on the Mississippi with Dave Cornthwaite. Dave is the first person I had ever met that broke free from the regular 9-5 work-a-day world, and followed his dream. I wondered since he seemed like a regular guy, why couldn't I do the same? I took a hard look at where I was headed in my life and decided to make a change. It will take a few years before I can make any type of big changes, so I decided to scale back my ambitions to a more manageable level for the time being. Thinking about how I could do something like Expedition 1000 led me to the 100+Project. I was already set for something like this. Currently I own several bikes, a kayak, skateboard (although I did buy a new one for Skate100+), and I am always on the lookout for good deals on other "vehicles" that seem like they would be fun. 100miles was my first impulse, but then thought 100miles on my road bike would not be that much of an attention getter. That's when I decided more than 100miles was necessary, how much more will depend on what mode of travel I am using. Learning that I didn't have to embark on a grand adventure to help make a difference was a real eye opener and a lesson that I hope that I can pass on to other people I meet along the way. I am just a regular guy so if I can do it then anyone can.
I have recently become aware of a family inspired to walk across India to raise money for ChildFund Australia after reading Dave's book Board Free. It makes me wonder if his greatest work will be inspiring people to make a difference on their own.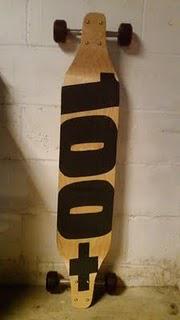 If you could go on one adventure or one expedition, what would it be?


I would have said hike the Appalachian trail if I had been asked a year ago, but now I'm not sure. I have been in contact through the Internet with so many people doing these epic adventures that I had never even thought of, a whole new world of ideas is opened up to me. But if I had to choose one, and only one it would have to be a trip around the world along the lines of what Sarah Outen is currently doing. I'm not sure if I have the stones to complete a journey like that but I wouldn't mind giving it a go.
Thanks to Patrick Albert for kindly answering my questions. Be sure to check out his awesome blog Trail and Error to follow this great project and the adventures of a life time.