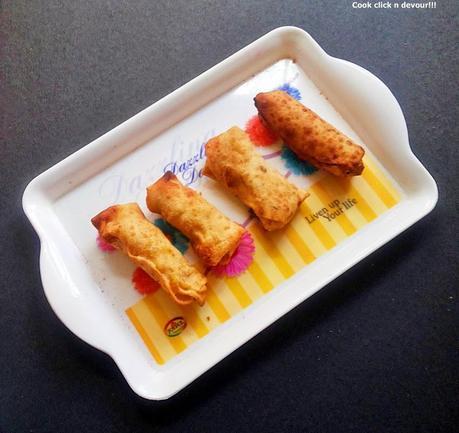 Today's post is a kind of cross between my samosa and spring rolls.All of us share some kind of love towards deep fried snacks and especially the street food types and these days thanks to so many food blogs and recipe websites around,making street food at home is no more a rocket science. Spring roll is my favorite street food/starter and I never a miss a chance to have it.Agreed that preparing spring roll from scratch at home will take some time,but definitely worth the effort.Though there are stores that stock spring roll sheet,many may not be able to source/may not feel very nice about using the ready made sheet(that's me).I came across this papad rolls recipe in one Tamil magazine and really loved the idea.It is just the same as spring rolls,just that instead of maida wrap we use a urad flour wrap(obviously more healthy). Ok let me cut it short and tell you straight,papad rolls are tasty deep fried snacks-vegetable masala is stuffed inside a papad (appalam),sealed and deep fried.Are you wondering how this would taste,terrific I say,just try once and you will find yourself preparing this easy and tasty snack over and over.Papad rolls recipeStar ingredients:Urad dal papad (ulundhu appalam)Time:20 minutes(not including the preparation of masala)Yield:6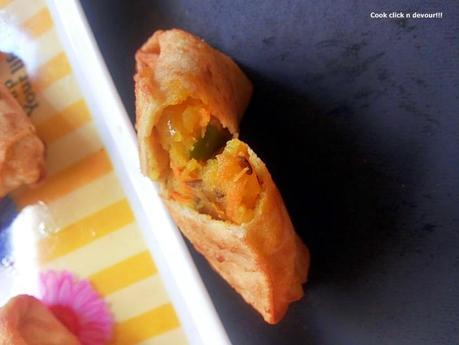 Ingredients:6 urad dal papads(ulundhu appalam)6 tablespoons vegetable masala or spring roll filling or babycorn masala filling2 teaspoons cornflour dissolved in 1/4 cup water.Oil for deep fryingMethod:1.Take one papad and immerse it in water,remove immediately.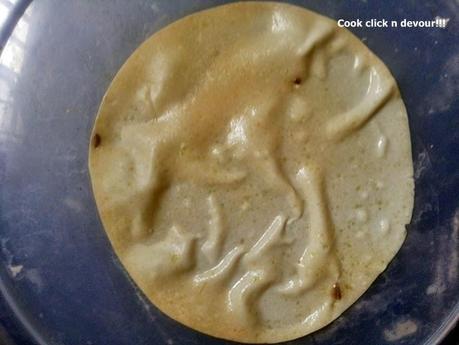 2.Keep 1 tablespoon stuffing in one corner of the papad and roll to a circle.Seal the ends using cornflour paste.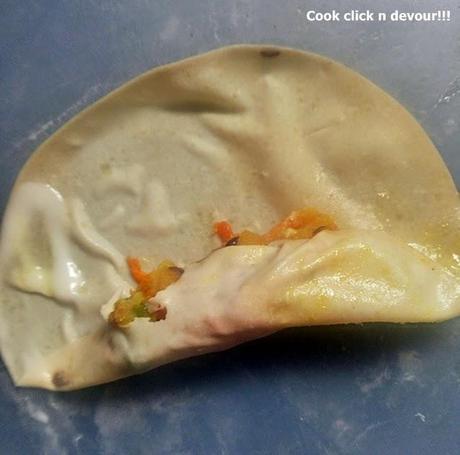 3.Deep fry from both sides till golden on medium flame.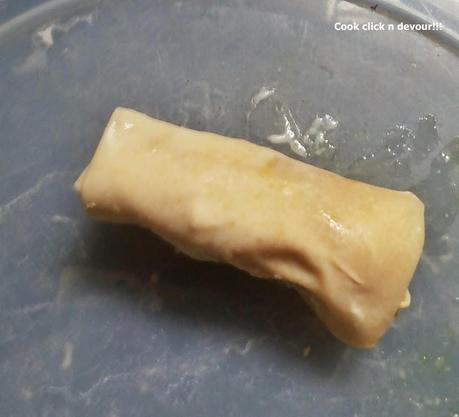 4.Drain and serve hot.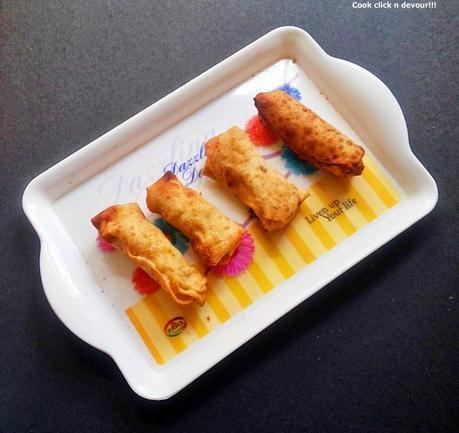 Notes:1.I think you can also use arisi appalam for this recipe.2.Do not immerse the papad in water for long time3.Do not over stuff the filling,as it may break while deep frying.