Today is the day where we will begin something exciting! I had this vision of doing an Instagram Blog Hop with my Instagram buddies last March and it came to past. It was amazing! The response was FAB!
I thought it would be awesome to do another round of blog hop to celebrate

SUMMER

. So I gathered my Instagram buddies and hence, another blog hop is up just for YOU! This time the response is FAB too! 
I love my Instagram buddies 

I just 

this
Instagram
community, it's positive, encouraging & pretty addictive too if you ask me. Lol. All you have to do is to share your pics of your daily life and your buddies will get to see it. In fact I used my Instagram photos to scrap these days. Love the square format! I really enjoy chatting with my Instagram buddies too! What an awesome bunch! 

Guess what, we love chatting with emoji icons too 

So without further due, let me present to you the...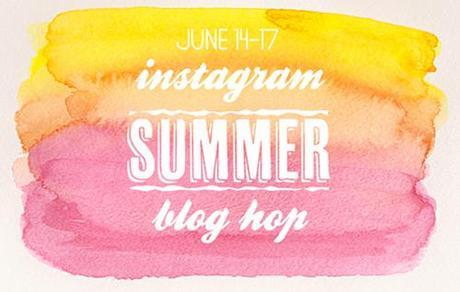 Thanks Lindsey for this beautiful banner! Adore the colors!
What I love about this hop.... it's because of the diversity! We have digital & graphic designers, we have crafters, scrapbookers, cardmakers. That means the giveaways are not limited to scrapbooking/cardmaking supplies. Isn't that cool?! What you got to do is to visit ALL the links below. YES, for a greater chance to win giveaways from my fellow Instagram buddies! Take your time to hop & comment because it starts on the 14 JUNE 2012, 7am PST and ends 17 JUNE 2012, 11.59pm PST. This blog hop is INTERNATIONAL. We have buddies around the world participating this awesome hop. Remember to read the rules in each blog and don't forget to spread the word around too :)
I have included my buddies' Instagram username next to their name, in case you wanna take a peek what's the buzz about this awesome community. Do add us if you are staying!Let the hop begin!!
BLOG HOP LIST:
Aida Haron | aidaville : www.aidaharon.livejournal.com
Amelia Khalik | ameliakhalik : www.ameliakhalik.blogspot.com
Cindy Lee | cindylee : www.mylilcraftycorner.blogspot.com
Clare Reilly | thelifeofclare : www.thelifeofclaree.blogspot.com
Evelyn Pratiwi Yusuf | geekgalz : www.evelynpy.wordpress.com
Gina Lideros | ginalideros: www.canoncreativegirl.blogspot.com
Jaime Warren | jaimewarren : www.jaimewarren.typepad.com
Janna Werner | jannawerner : www.jannawerner.de
Jessy Christopher | jcchris : www.teacherjessy.blogspot.com
Joan C | joancce : www.scrapsncards.blogspot.com
Jordan Blaser | missblaser : http://missblaser.com/?page_id=9
Julie Garcia-Matus | callelillycafe : www.callelillycafe.blogspot.com
Kim Watson | kjstarre : www.kj-starre.blogspot.com
Kimberly Neddo | kimberlyneddo : www.kimberlygarofolo.typepad.com
Laura Banasiak | laurabanasiak : www.simply-scraps.net 
Liana Suwandi | lianasuwandi : www.maples-lianasuwandi.blogspot.com
Lindsey Hansen | lindzeyhanzen:  www.lindsey-hansen.com
Marie Ramirez | bettiescrapbook : www.absosweetmarie.blogspot.com
Melissa Mann | melissamann1981 : www.iheartpenquins.blogspot.com
Merdrey Chew | medrey : www.dreamieland.wordpress.com
Michelle Kehoe | michellek : www.michellelovesallsorts.blogspot.com
Michelle Lanning | michellelanning : www.michellelanning.com
Nancy S | Kittynance : www.kittyscrapper-nancy.blogspot.com
Natalie Elphinstone | natalieelph  : www.onescrappydoctor.blogspot.com
Natt Smith | tinynatt : www.tinynatt.blogspot.com
Nina Burgess | ladybugnina : www.adventuresinbugland.blogspot.com
Sharmandeswari Nidyanandan | shamu_rueben : www.craftyliciousme.blogspot.com
Susan K. Weckesser | susankweckesser : www.mysweetearth.blogspot.com
Suryanti Halim | isur : www.suryanti-halim.blogspot.com
Talia Carbis | taliacarbis : www.number-19.com
Wati Basri | watibasri : www.scrapcreation.blogspot.com
_______________________________________________________
Today I will be giving away 2 items...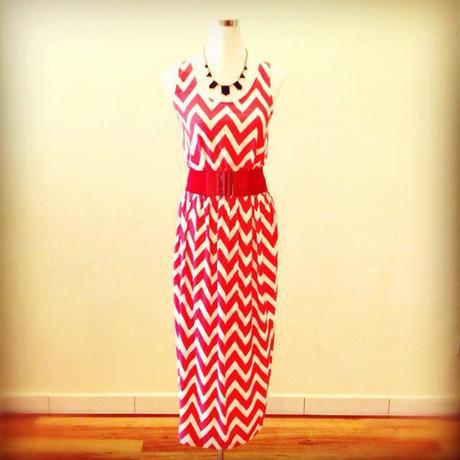 ONE winner will win a new red CHEVRON dress ! (Belt & necklace not included 

)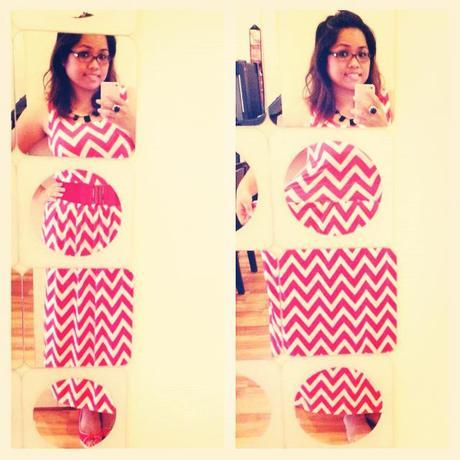 In Instagram, I love to share my dresses. I love fashion besides papers! Lol.  I am an avid vintage dress 
collector too. My Instagram buddies know that I am head over heels when it comes to chevron print! I even got the title as the "Chevron Queen". Lol. 


Just a lil info on this dress, it is made of lycra + cotton, so it is very stretchable. It can fit from average size to the "fiercely-real" aka plus size. See how I stretched the dress. I wore it just for the photo. I repeat... this dress is NEW in case you are wondering :)




and....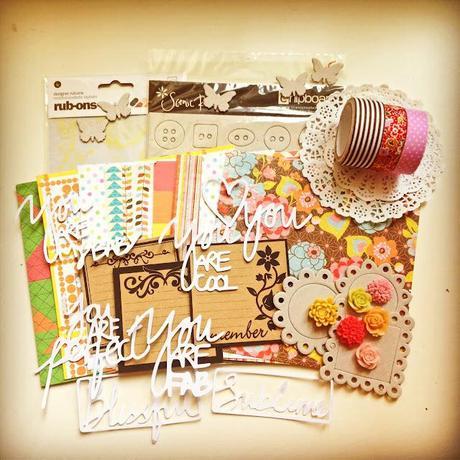 ONE winner will win a kit. 
It can be used for your scrapbooking, card making, Project Life or anything crafty. See the script cuts, that's my handwriting. I kid you not! I sketched them and cut them out using my Silhouette Cameo. That machine is ah-mazing! Love it to bits!
_______________________
Rules:
1. Be a follower (to make sure you get to check back if you are the winner).
2. Leave me a comment. 
3. Giveaways are open to everyone. Yes, international participants too!

Yeah, as simple as that!
______________________


Hope you like the giveaways 

Did you notice that our photos are also taken the Instagram way?! Cool eh?
Happy Hopping & 
thank you to all the blog participants!
Xoxo Jessy | jcchris