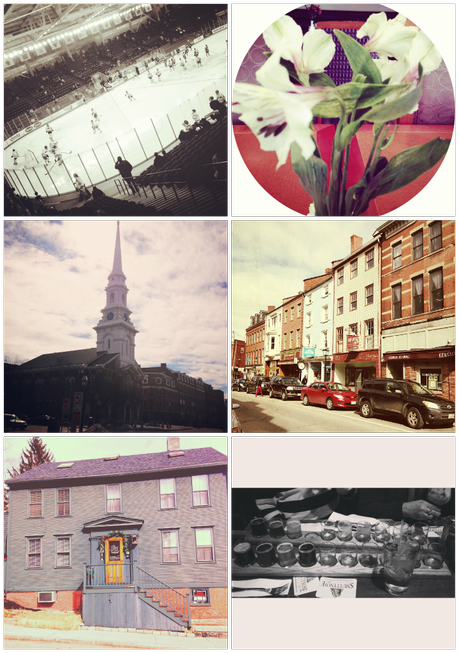 UNH warmups | pretty flowers in the hotel restaurant | Market Square | downtown Portsmouth | typical New England house | beer!
As I mentioned yesterday, I flew up to New England this weekend. We had family in town from Ohio and we all went to New Hampshire to watch my brother play hockey. We stayed in Portsmouth, NH (if you've never been there, seriously, go! It's adorable), and had a great time! There are so many great restaurants and shops, and it's right on the water. And it's only a few minutes drive from Maine and beaches!
Also, follow me on Instagram!