We spent Memorial Day Weekend up in New Hampshire near the Wolfeboro area and Lake Winniepesaukee.  While it was rainy and cold a lot of the time, we did manage to get some sunshine and some great hikes in.  We stayed on Lower Beech Pond overlooking the water in a fantastic lake house with good friends.  We drank wine, cooked delicious meals together, played games, explored the town of Wolfeboro, and took in some stunning views.  If you follow me on Instagram, you may have already seen a lot of these, but here are a few snaps from our trip.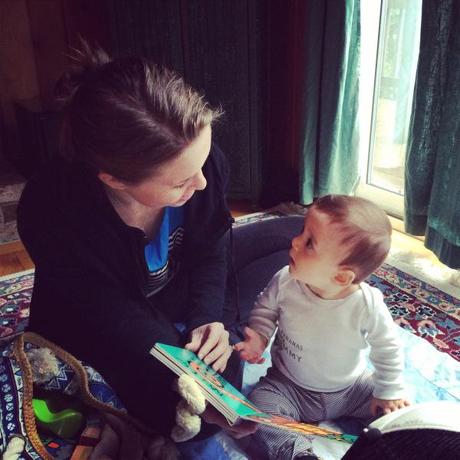 Nico reading a story at the lake house with my bestie, Erin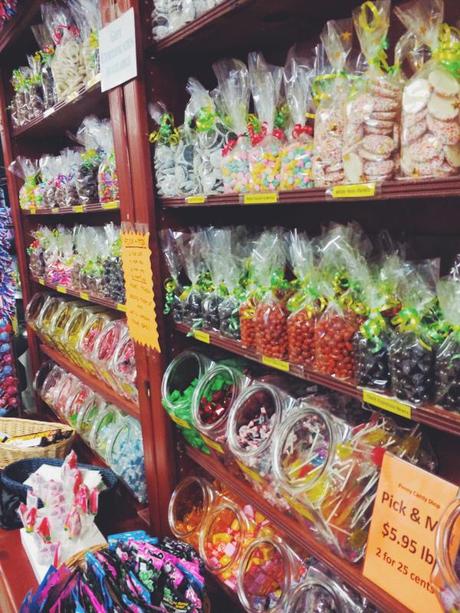 Penny Candy Shop in Wolfeboro, NH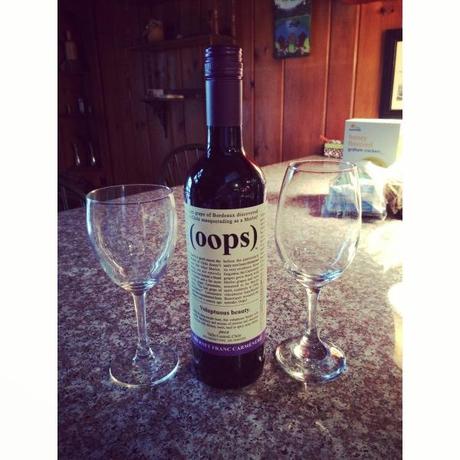 Yes, I think I will have some wine this vacation! Oops!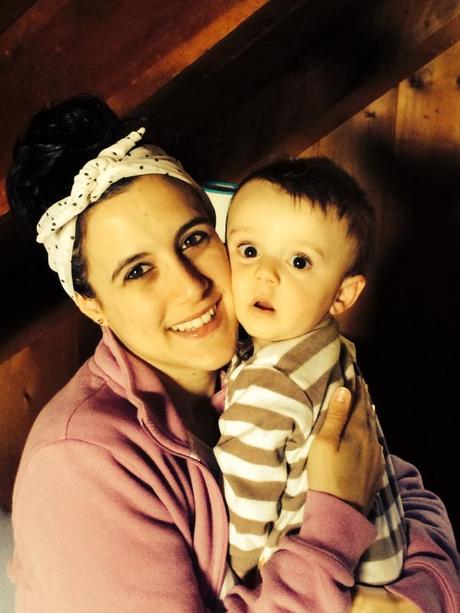 Snuggling my baby at Camp Beech in Tuftonboro, NH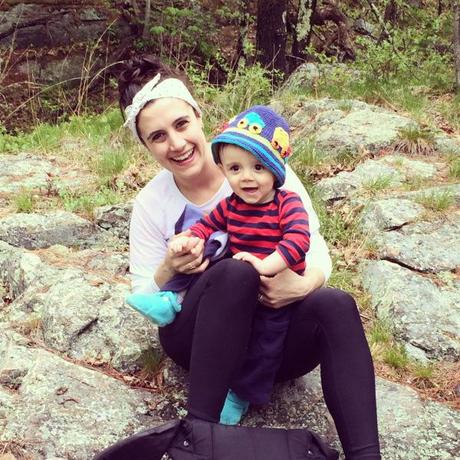 Taking a break for lunch on the Italian Trail on Mt. Shaw…that one's for you Pops!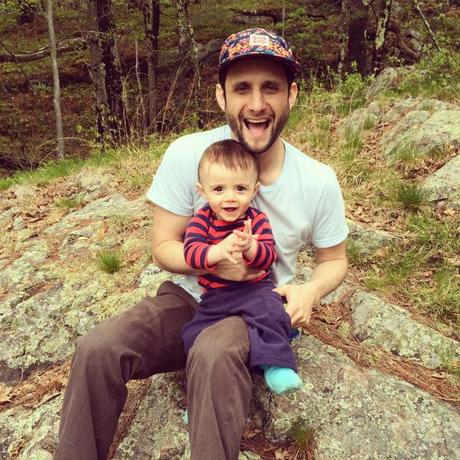 My two happy guys!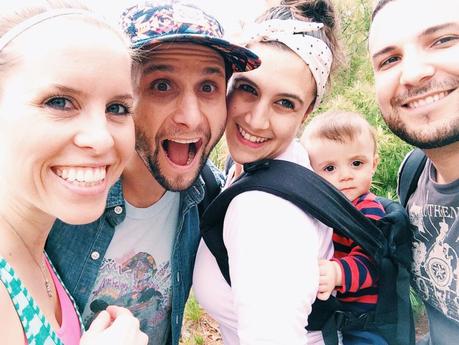 Mountain Selfie on the top of Mt. Shaw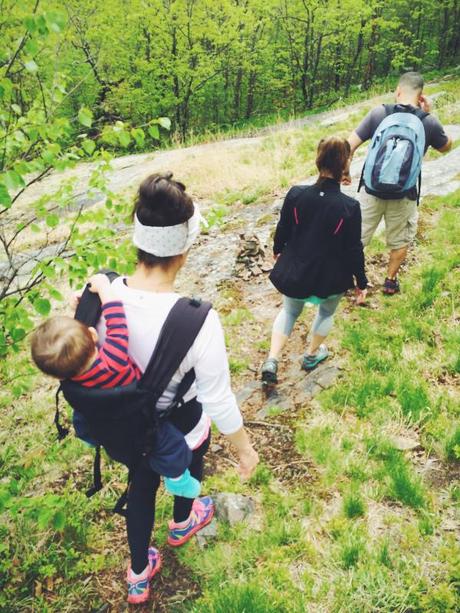 So proud of Nico on his 1st hike ever! He was a champ in his Beco Gemini Carrier.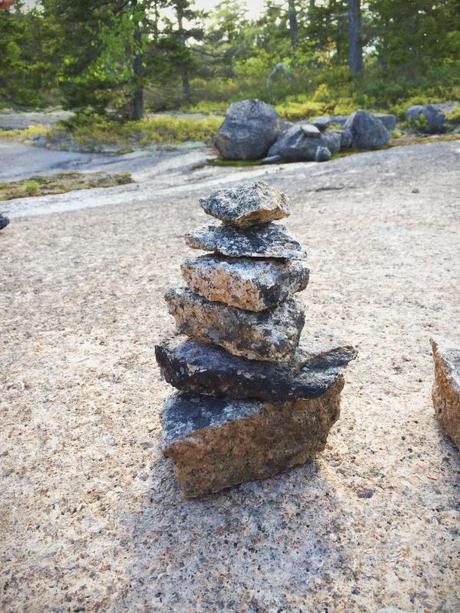 Cairn aka Rock Tower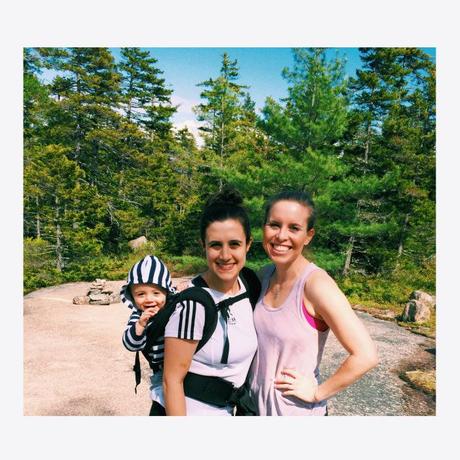 On the top of the White Ledge Loop Trail in the White Mountain National Forest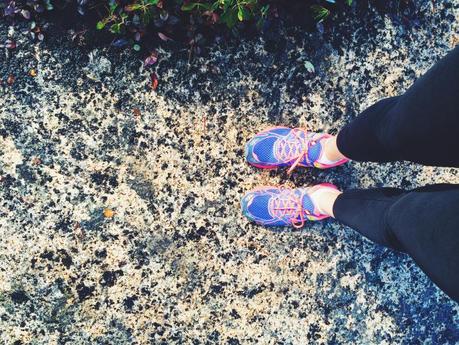 Standing on the top!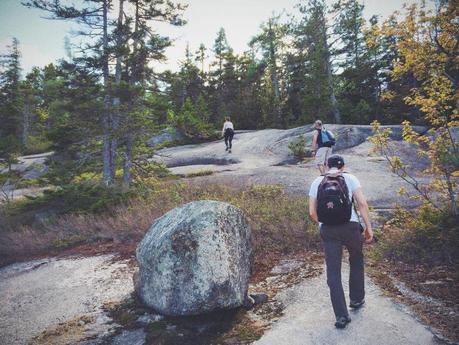 Continuing on the trail loop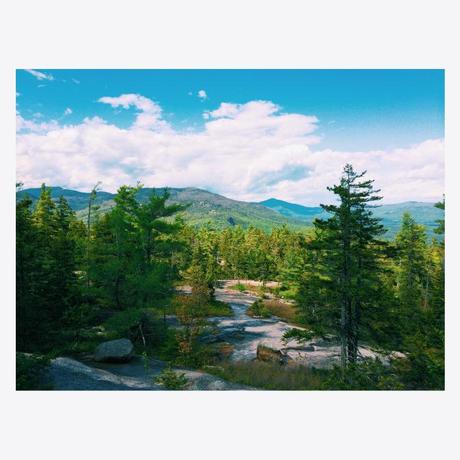 Such a stunning view!
Some other places we visited that aren't photographed here:
1. El Centenario: Delicious Mexican fare – We loved the fresh homemade chips and salsa, chile relleno, and chicken enchiladas they had to offer.  The staff was very friendly, and we would definitely go back here.
2.  Downtown Grille:  We came here for coffee and enjoyed their lattes so much, we came back again on the way to drop our friends off at the airport!  I enjoyed both the Blueberry Cobbler latte and the Milky Way. Yum!  If we go back, I would like to try their breakfast as well.
3. Sandy Martin Art Gallery: We had a lovely conversation with owner and artist, Sandy.  She is an extremely talented artist in multiple mediums including oil paints, watercolors, photography, & more.  She loves music and hosts parties within the gallery featuring local musicians on the in-house piano and guitar.  She also knows all the town gossip and Jimmy's Fallon's whereabouts when he comes to town.  Definitely a nice stop in!
4.  Sprout's: Featuring lots of children's toys, clothing, and gifts.
5. Details: Great little boutique stop for gifts and accessories.  Also have an adorable dress selection.  I walked away with a dainty little flower crown that I love!
6.  Jake's Seafood: Enjoyed steamers, haddock, chowder, and lots of other yummy seafood here!  Outdoor seating is nice as well.
7.  Castle in the Clouds: A beautiful stop with a beautiful view.  It was rainy and we were hungry, so we didn't end up doing the tour, but we did have some lunch (I had a lobster roll…drool!) at the Carriage House.
We had such a great time on our trip, despite the inclement weather.  I'm glad we were able to get two great days of hiking in, but I think next summer if we go back to New England, we will try for the 4th of July weekend again so it will be warm enough to jump in that lake!
Hope you are all having a great week!
XO,
Gina