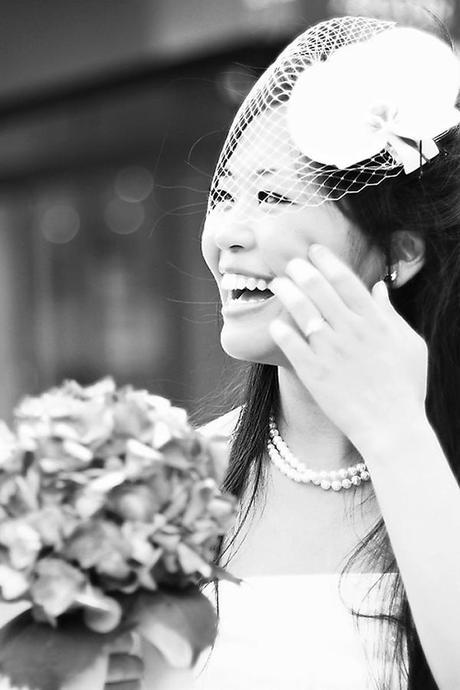 Viv flashes a gorgeous smile
Here's an inspiring wedding for you: Viv and Ben used customs from all around the world to make their wedding celebrations a whole lot of fun. I love the Wife Cakes, napkin waving, shouting on chairs and lining up to kiss the bride and groom! They also chose a venue for the wedding reception in eco-tastic Bordeaux Quay (lots of pics towards the end of this post).
Viv and Ben's wedding photographer was Izzy Hudgins (who'd travelled from Madrid to shoot the day!) and I have to thank Izzy for sharing the images, as well as lovely bride Viv for sharing her story of the wedding.
Enjoy! (I'll leave the words to Viv this time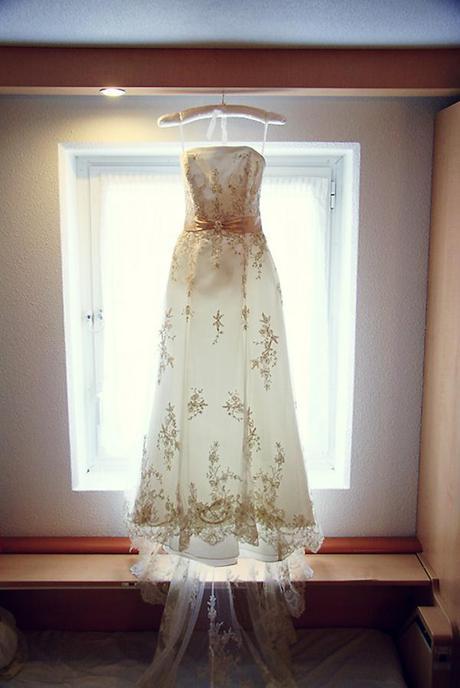 Viv's beautiful wedding dress
"Many people say that the wedding day is the most stressful day of their life – you hardly have any time to spend as a couple, you don't get to talk to many of your guests who attended, and you'll be running around from place to place.  I think this is true to a certain extent.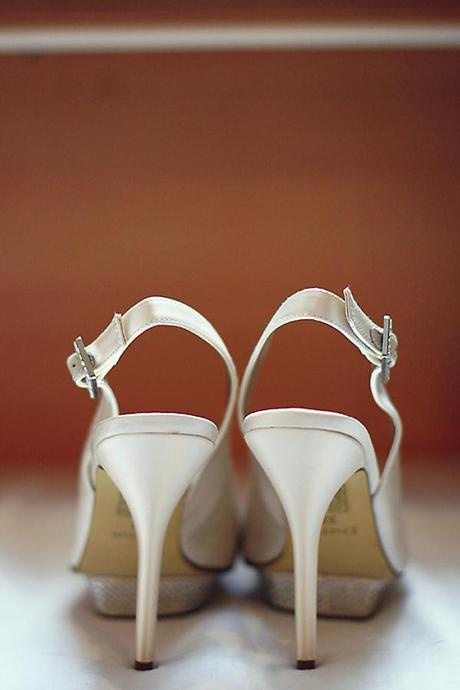 and strappy wedding shoes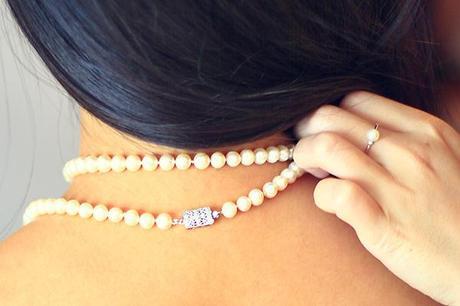 a pearl necklace in two strands with a lovely simple pearl ring
"For instance, I didn't notice the decoration of the church when I walked down the aisle, I wasn't sure if all the groomsmen did wear purple ties, and I can't really remember what the centerpieces looked like.  At the time, those things didn't matter because all I wanted to do was walk down the aisle to see Ben for the first time, throw my bouquet as high as I could, and just see my mum and bridesmaids dance like maniacs.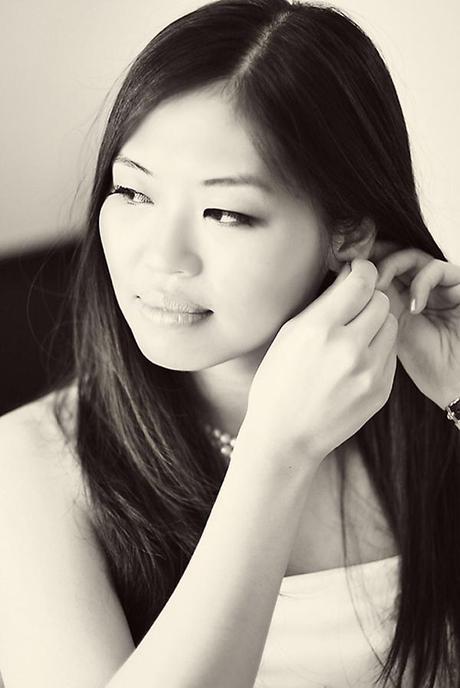 Viv is a truly beautiful bride
Me and Ben were lucky enough to win a wedding photography shoot from the lovely and talented Izzy and Martin, who had come all the way from Madrid to help us capture the bits and pieces from the day that got lost from our memory.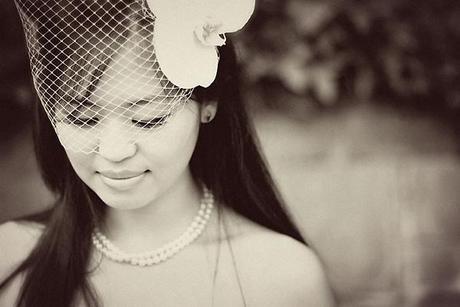 I love the orchid in Viv's hair
Our wedding was on the 5th June 2010, which worked out quite well because we started dating on the 4th June 2003, exactly seven years and a day before.  We met in Bristol when we were both in high school, and although we're both working in London now, we decided to have the wedding in Bristol as it's where we first met, where we first started going out, where a lot of our family and friends live, and just happens to be a beautiful city as well.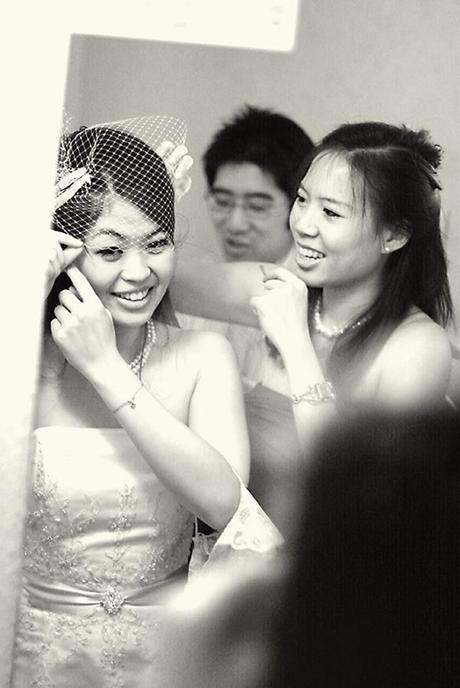 The girls have a great time getting ready - and I do like Viv's little birdcage veil
We wanted our big day to be romantic, creative, subtle, informal, cosy and fun, and it turned out exactly like that.  It was personal – Ben and I designed all of the bits and pieces ourselves – for instance the invite is a hand drawn map of Bristol, showing all the important places for Ben and I (e.g. where he proposed etc).  I also designed the order of service, menu cards, escort cards, and we also spent a weekend putting together a stop motion video of our baby pictures, which was a lot of fun.
Luckily I also have very creative friends as well.  Two of my bridesmaids went to art school with me and it was great that we made our own bouquets, decorated both the church and the reception ourselves and one of them even helped me make my beautiful birdcage veil!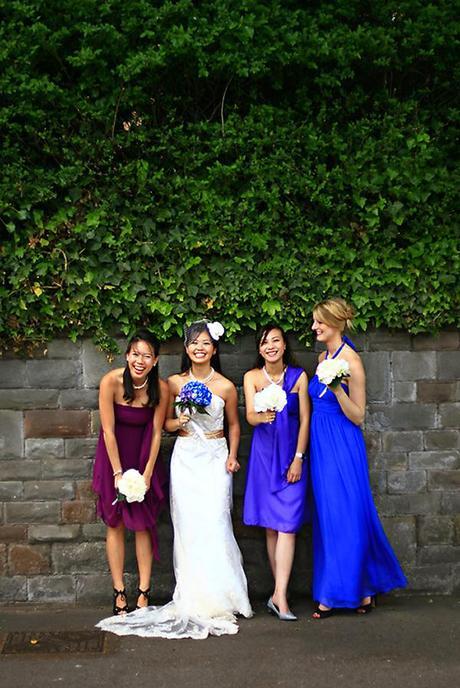 Viv and her bridesmaids in shades of purple
My dress was from Rosetta Nicolini – an Italian designer, I got it in a wedding dress sale back in London.   For the bridesmaids, as they all have completely different styles I wanted them to wear something that reflects them, they all picked their own dress in purple.  I think they all looked beautiful and totally unique!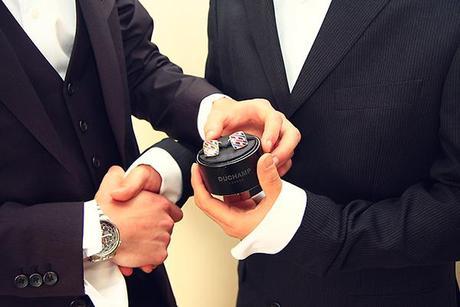 Ben's cufflinks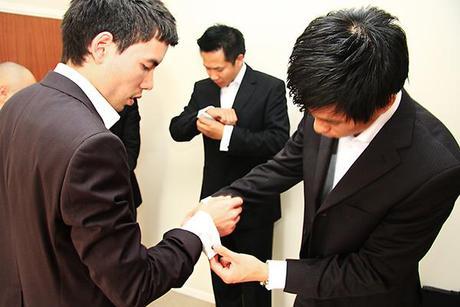 the boys getting ready
It was the same with the groomsmen and best man – they all picked a purple tie.  Ben wore a three-piece suit from Reiss and his tie was from Liberty from London.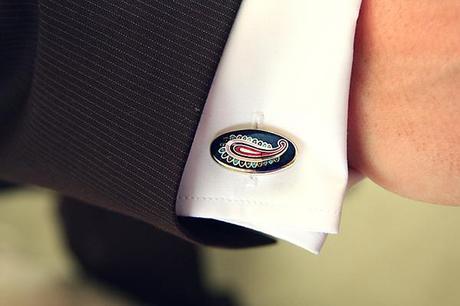 I love the paisley cufflinks, they're fab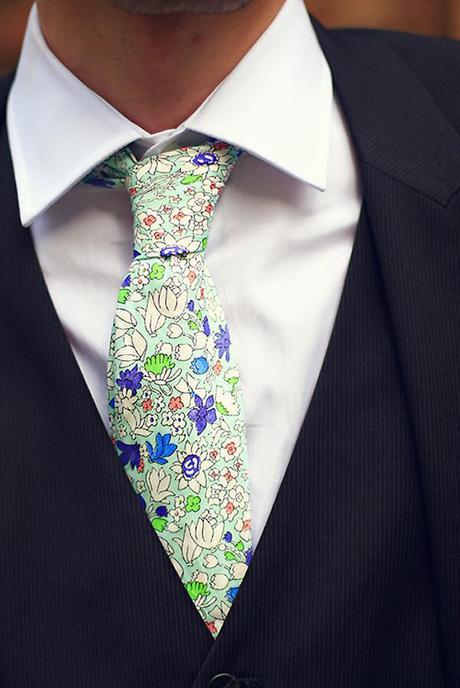 Ben's tie is a detail I love - all the little flowers and dots of colour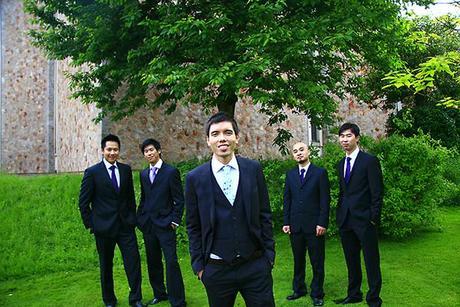 Ben and his groomsmen
The moment a bride and groom first stand together at the altar is always a lovely one
Our ceremony was in a beautiful Anglican church in Clifton.  There was a garden for the guests to mingle afterwards, and we served Prosecco and Rosé.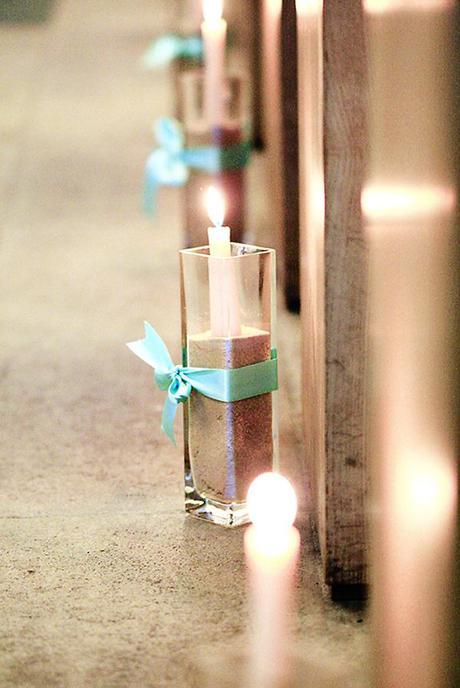 The first little details: light candles in votives with sand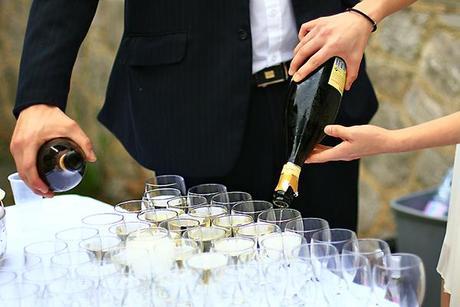 Pouring the champagne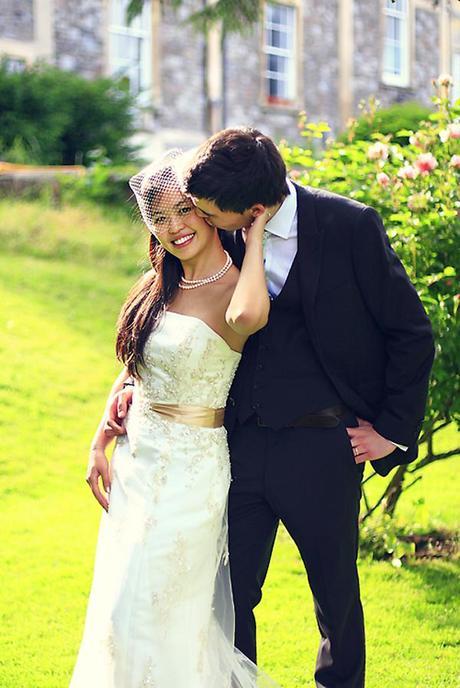 A romantic photo of the bride and groom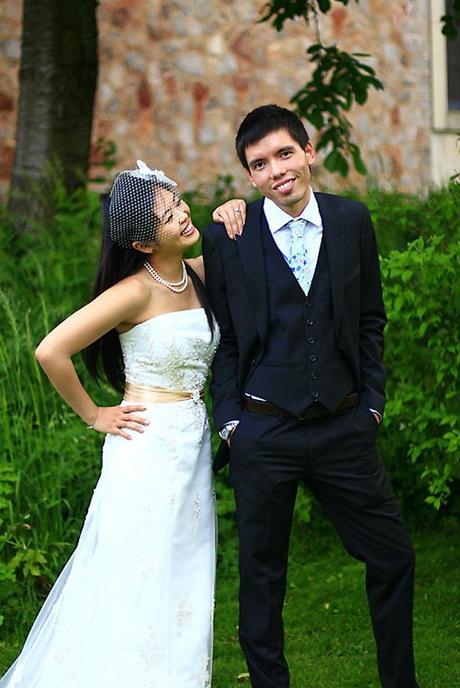 Ben takes centre stage for a moment - and isn't he handsome!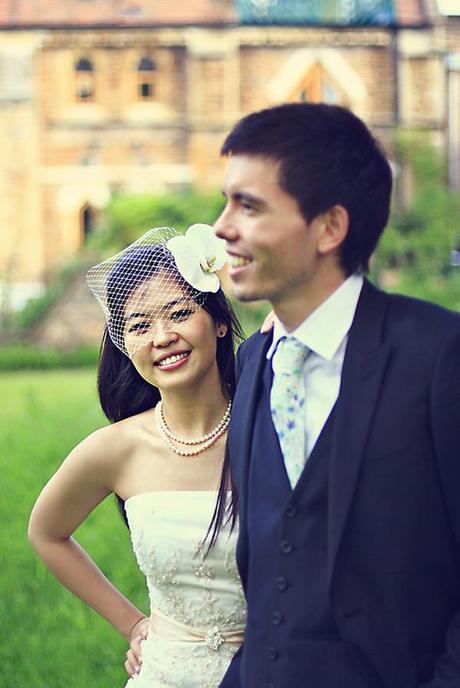 I love Viv's smile here - she's gorgeous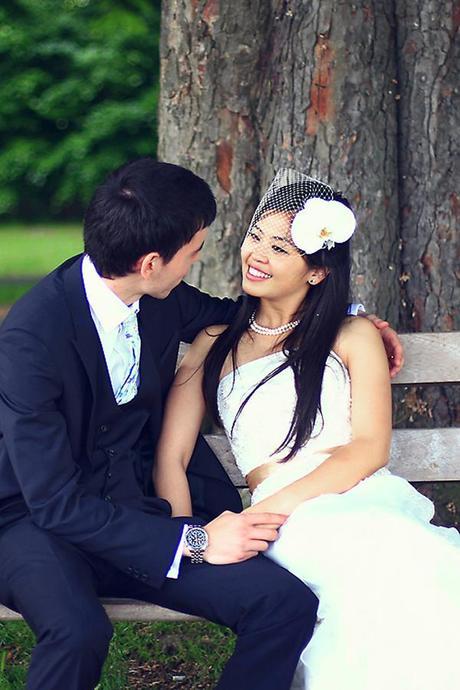 Romantic photo on a park bench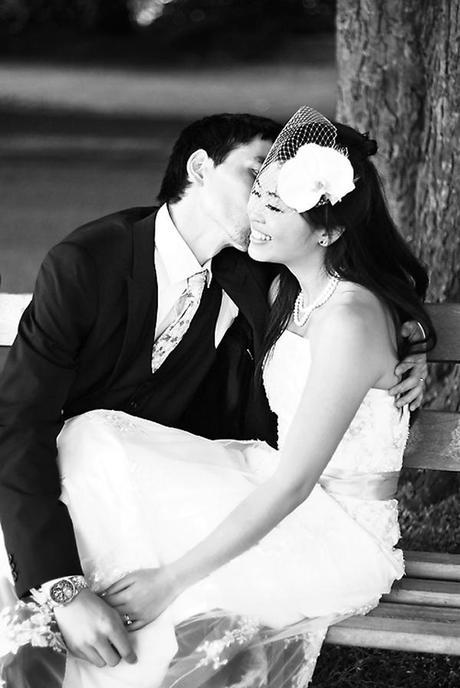 A kiss
As for the party part of the day, we picked a lovely reception venue called Bordeaux Quay, a converted warehouse restaurant right next to the harbour front.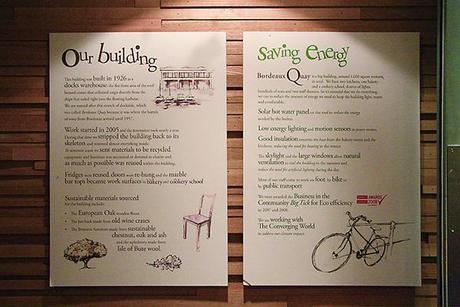 Inside Bordeaux Quay environmentally friendly wedding venue
They are big advocates of using seasonal, local, organic ingredients, and they have a strong focus on eco-friendliness too (recycling of the rain water to flush the toilets being just one example).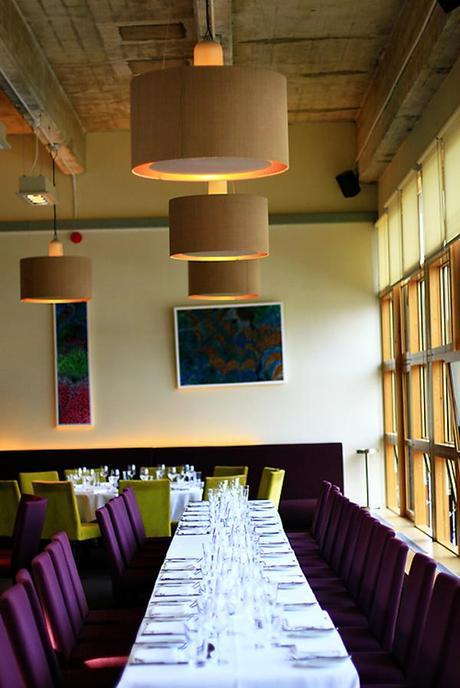 Top table, Bordeaux Quay
We had a sit down 3-course meal that was delicious, especially the raspberry and almond tart with clotted cream!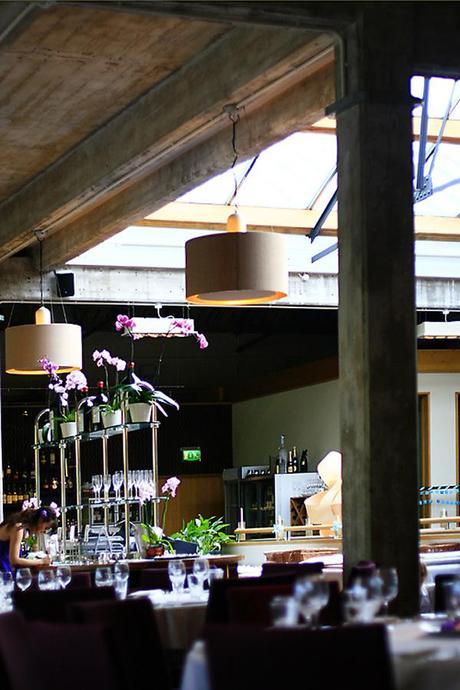 Inside Bordeaux Quay wedding venue
During the reception, we had a lot of different traditions.  Ben is half English and half Chinese, and I'm from Hong Kong but have lived in England nearly half of my life.  As we were having another banquet in Hong Kong we saved most of the "Chinesey" stuff for over there, but we still wanted to bring in certain elements of it in the reception in England.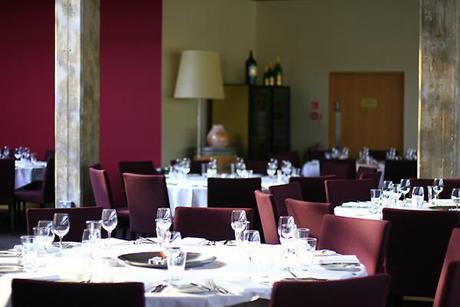 Wedding tables, Bordeaux Quay
So my parents brought back 120 "Wife Cakes" from Hong Kong, which are traditional Chinese pastries.  We used these as our wedding favours.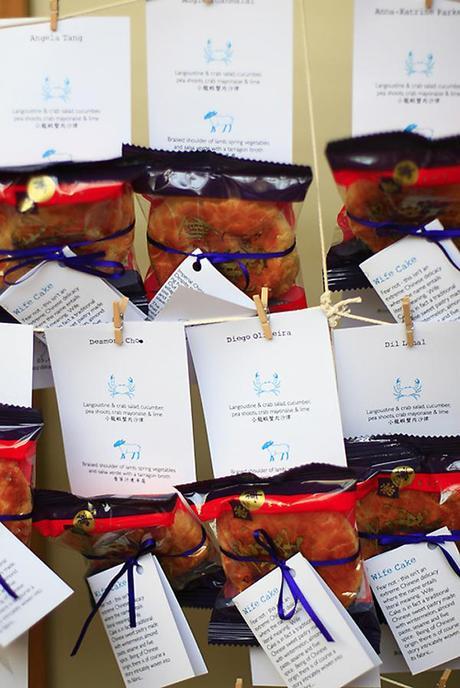 Wife Cakes!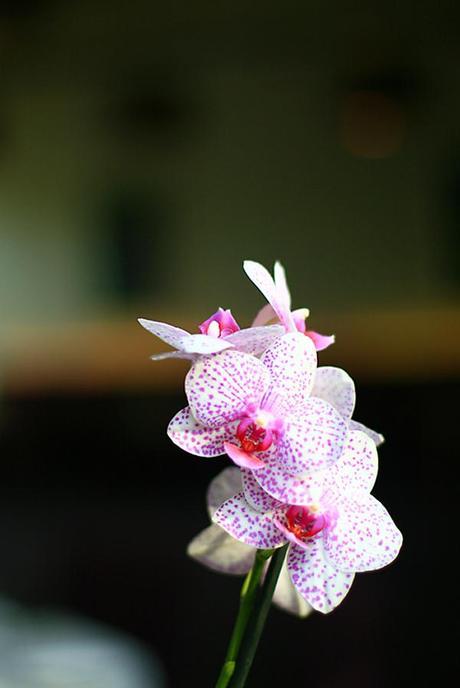 Lovely orchids at the wedding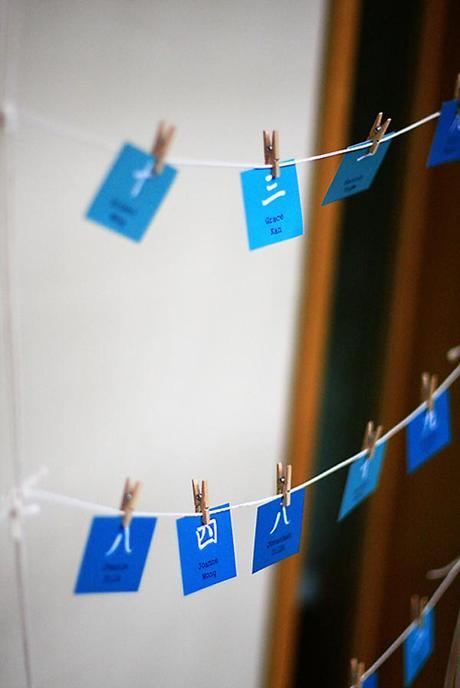 The seating cards had true or false questions about Ben & Viv on the back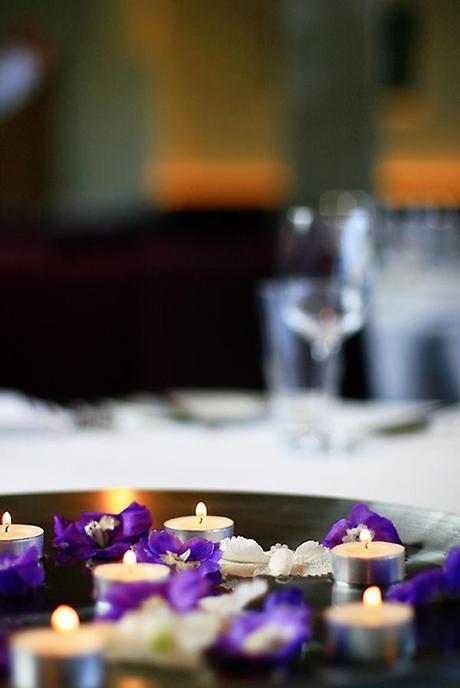 Simple table centrepieces with flowers and tealights - these are really pretty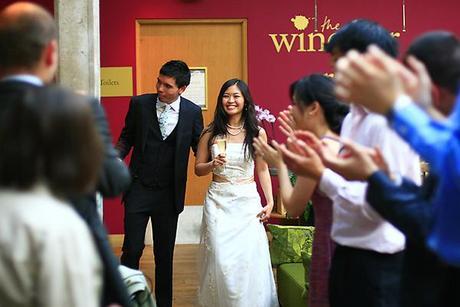 The bride and groom
One of the bridesmaids is half Danish and she introduced a traditional Danish game where all the men could queue up and kiss me every time Ben goes out of the room (the girls can kiss him when I'm out).  Then we still had our normal toasts by my dad, the best man, and Ben, whose speech of course made me cry.  And we ended the evening with some dancing.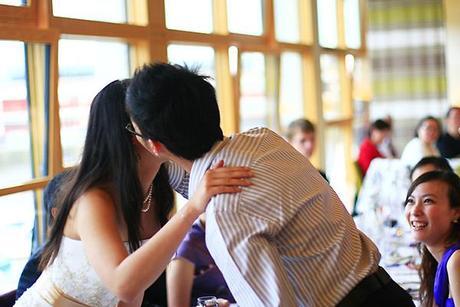 Male guest kissing the bride...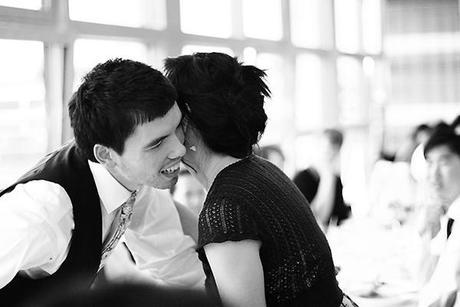 Female guest kissing the groom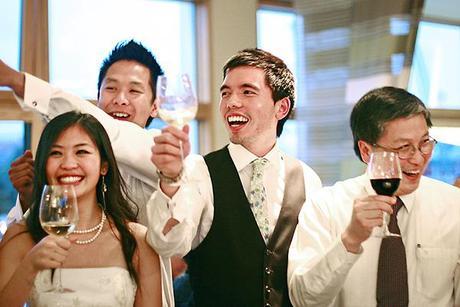 A toast at Ben and Viv's wedding
We also did a Chinese tradition of going from table to table shouting "Yum Bui" really loudly, which means "Cheers".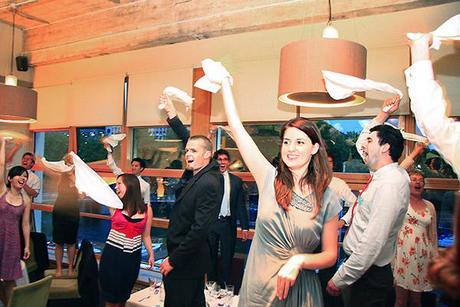 This is a French wedding tradition
We also had a French guest who suggested we do the French version of this, which involves everyone standing on chairs swinging their napkins while shouting "Cheers" (which we again did in Chinese).
So our wedding day was the best day of our lives.  Not everything went to plan, but we wouldn't have it any other way.  So thank you so much Izzy and Martin, you guys are amazing and have really captured beautiful pictures from the day!  I still can't stop staring at them!!!
P.S.  The pictures of the bride and groom sitting on a bench, that was the bench on which he proposed!
Bride's attire: dress – Rosetta Nicolini, veil – handmade
Groom's attire: suit – Reiss, tie – Liberty from London
Flowers: bought at a local market, bouquets, boutonnières and centerpieces – handmade
Paper: invitations, programs and menu cards – designed by the bride and groom
Photography: Izzy Hudgins Photograph – www.izzyhudgins.com
Videography: Matthew Hicks of 321 Collective – www.321collective.com
Reception venue: Bordeaux Quay – http://www.bordeaux-quay.co.uk/