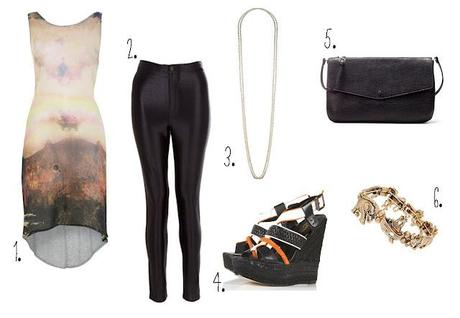 I want to start doing a weekly post of my inspired outfits. As a fashion student i am mostly inspired by street styles more so than the haute couture culture. The inspiration behind these outfits can and most probably will come from anything that has interested me during the week beforehand. These mood boards will kind of be my wish list also. If you would like me to do an outfit based on anything just let me know, i think it will be quite fun for you too read as well as me doing them. 
Behind this outfit above, i have seen Marios summer 2012 collection: Nowhere and was taken back by the sheer minimalistic approach to the collection yet how eye capturing the garments were. The simplicity of the designs really make this collection stand out above the rest.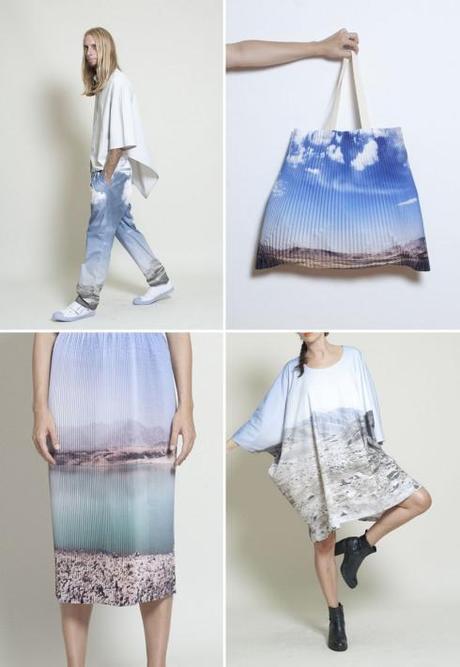 I am sure that this landscaping will soon be all over the high street. I really like seeing something new and not so outrageous come from designers onto our high streets which is why i enjoy seeing the good ole' trickle down and trickle up affect work so well. 
My outfit above is inspired by this collection and i tried to keep it very simple to draw your attention to the landscape print on the top. Below are where all the items are from.
1. SCENE PRINTED CUT OUT TUNIC
2. THE DISCO PANT
3. 

GOLD BOX CHAIN MULTIROW NECKLACE
4. 

WIGWAM WOVEN ESPADRILLE WEDGES
5. 

ZIPPED MESSENGER BAG WITH FOLDOVER

FLAP
6. 

NOAH'S ARK WRIST WEAR
Thankyou for reading
leigh <3.