Easter is a lovely time of year to make the most of the Bank Holiday weekend by getting together with family and friends. Good food, good wine, good company and a beautifully set table will make the occasion even more special.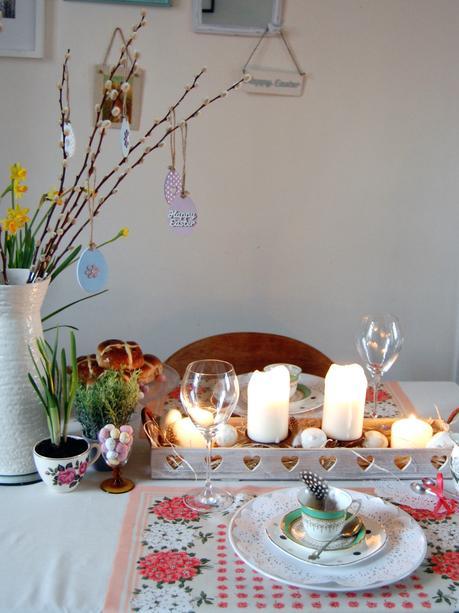 Every table needs a centrepiece, be it a candle, a jug of flowers or a vase full of Pussy Willow.  You can use any large container and fill it with twigs if you can't get Pussy Willow, although I have noticed it appearing in some supermarkets.
Hang some special Easter decorations like we have (available in the Sweet Mabel shop) or decorate your own eggs and hang from string. You can get polystyrene eggs from most craft shops or pound shops, all you need to do is paint or cover in fabric scraps.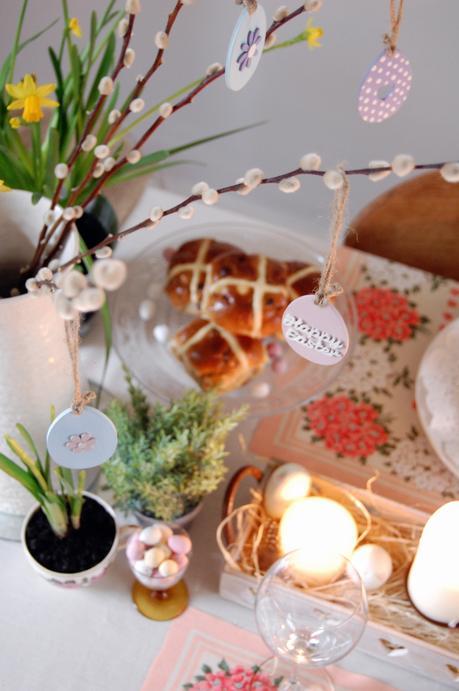 Plant bunches of daffodils in old tea cups or vintage containers to make it feel even more Spring-like.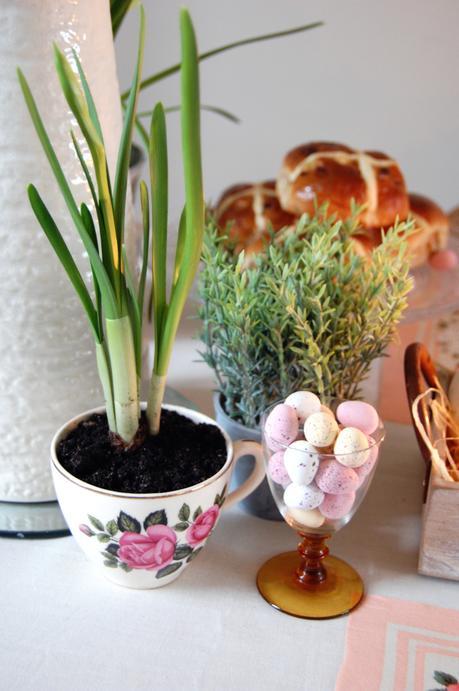 Bowls of mini eggs are a must if you've got little people to entertain. They look really sweet in  vintage wine glasses, not practical for little hands but an elegant option for the grown-ups to enjoy.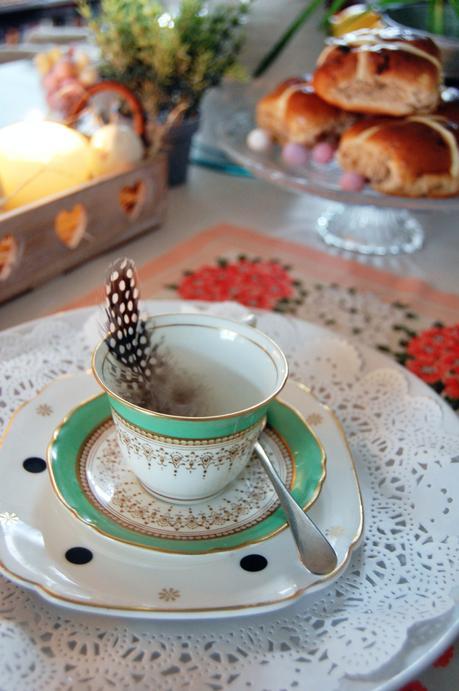 Speckled feathers look fabulous in
china
teacups, tie luggage tags to the cup handle if you want to be really formal and create a place setting.
And lastly, if you can't find a table cloth that's to your liking, why not pop down to your local fabric shop. I like to mismatch my tablecloths to cover the table by layering them on top of each other.  The 'place mats' you see below are just pieces of pretty fabric which I have cut to size.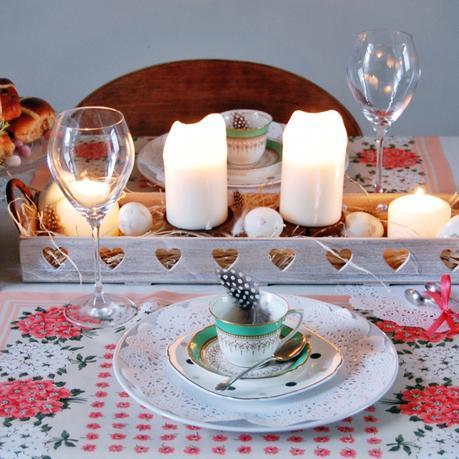 So dig out your old china and have a play around, experiment with some Easter decorations too and you will soon create your own very special, Easter table.