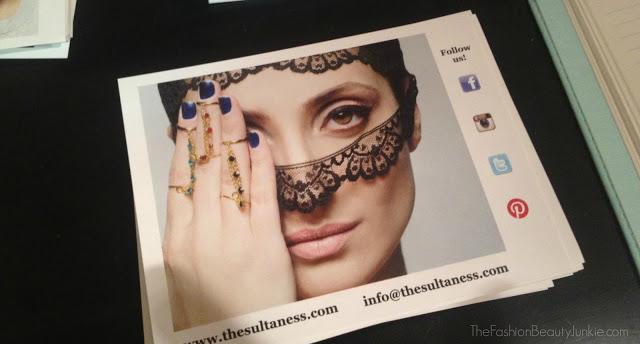 I am the type of person who loves to learn new things. I mean, why not? Right? In fashion and beauty, inspiration is everywhere and you never know where you will find the next thing that will motivate your creativity.  I was lucky to attend the Inglot Sultaness launch event this past Saturday. I dragged my awesome sister in law Esther with me. Honestly she didn't mind at all! So I guess I technically didn't "drag" her? Unfortunately, I forgot BOTH of my cameras at home. Basically I had to rely on my wonderful iPhone. Oh, and I stole some from Inglot's Facebook.
Moving on................................
The event took place at Inglot in Chelsea. Celebrity makeup artist James Vincent gave us some tunes to vibe to, Halal food and Macaroons to snack on and an awesome nail bar with manicures by Her Nails Rock. The event was to celebrate the launch of The Sultaness jewelry line and Inglot O2M Breathable nail enamel color extension. 
Inglot teamed up with The Sultaness for this launch which turned out amazing!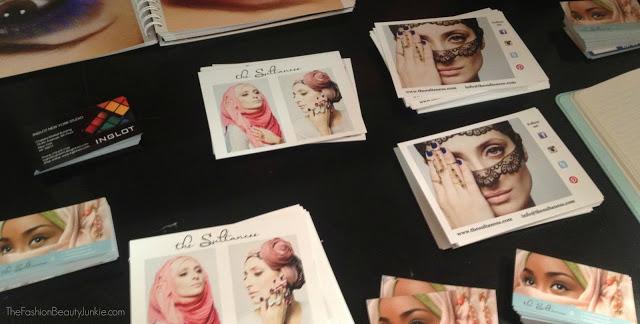 The Sultaness accessory line was created for woman who wanted to show their personality through hand crafted one of a kind accessories.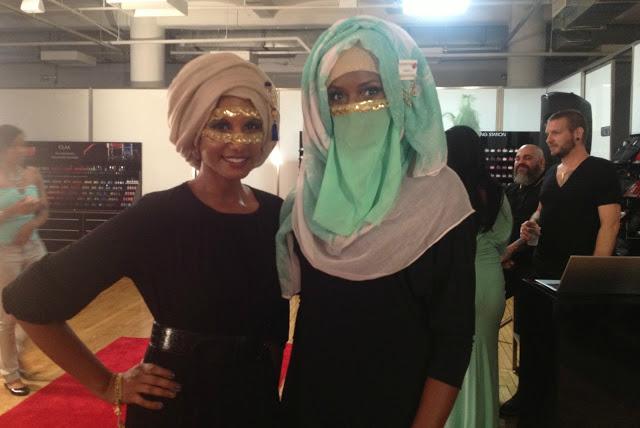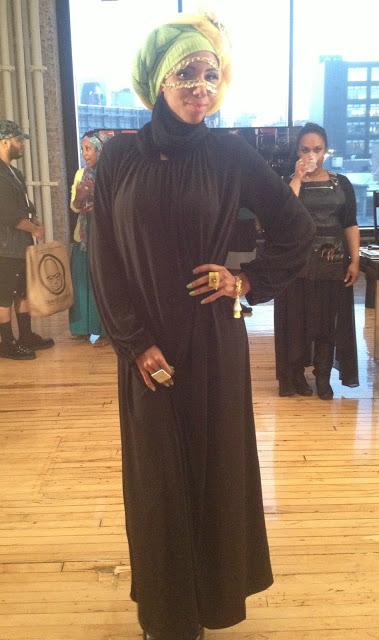 Attendees were able to watch a mini fashion show showing off the creativity of The Sultaness line. (above)
Some pieces that were raffled off during the event. (below)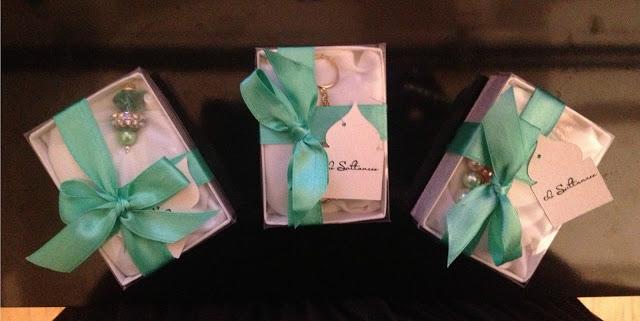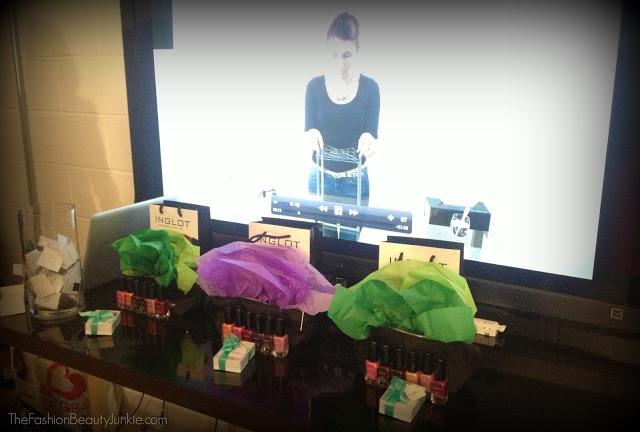 Inglot had this video looping through out the event showing how durable their breathable polish is!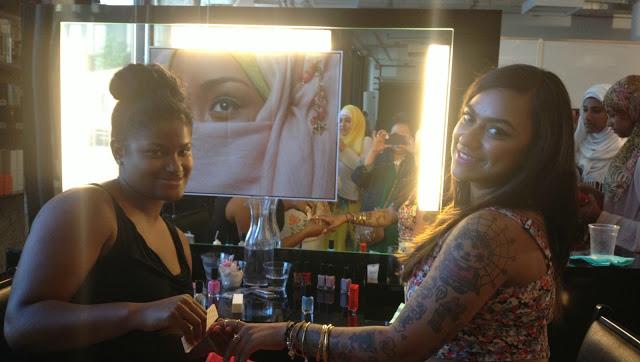 I also got an amazing mani thanks to the lovely Ajah from Her Nails Rock! She showed me how I could create the water marble effect! I was in desperate need of a mani so getting a complimentary one was awesome!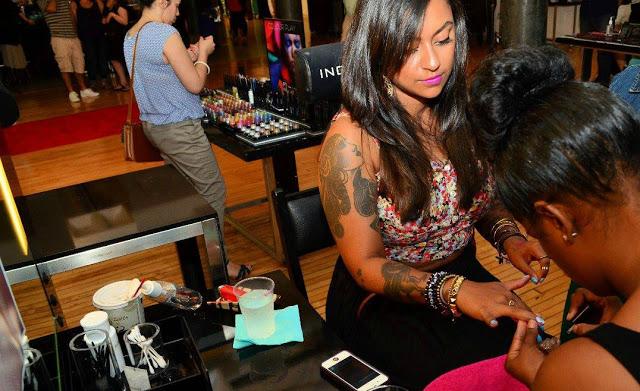 Don't mind all the swatches on my hand.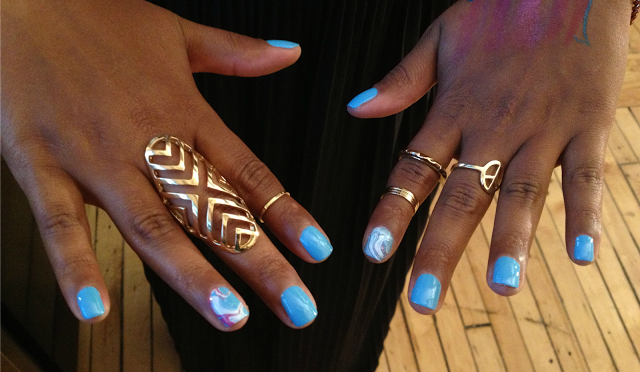 Finished product!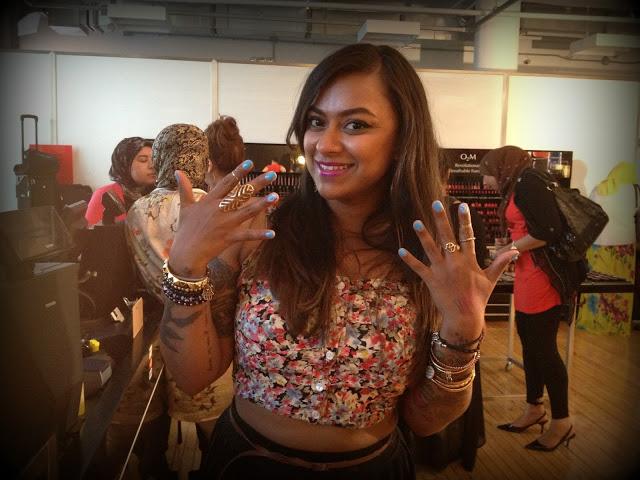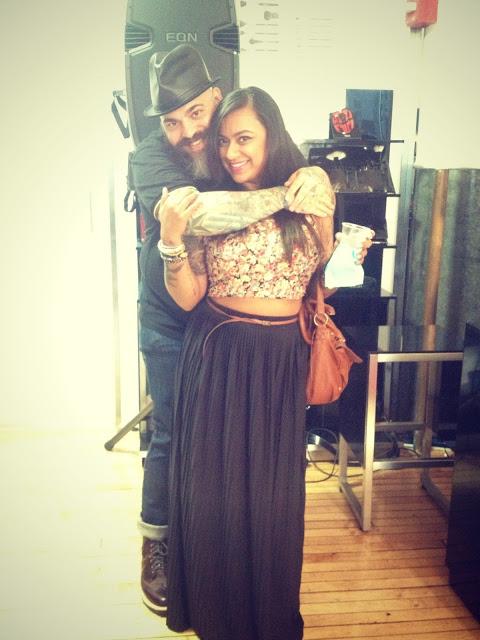 I was happy to run into one of my favorite and talented makeup artist James Vincent who also doubled as a DJ that night!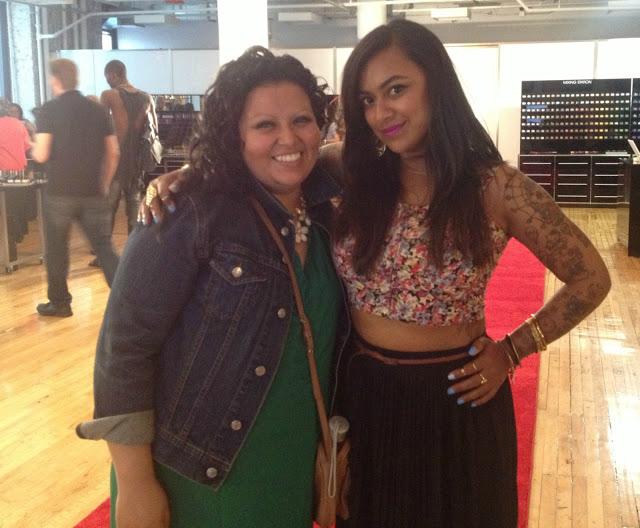 My lovely sister in law Esther! I think at this point, I was showing her how I achieve my cat eye look.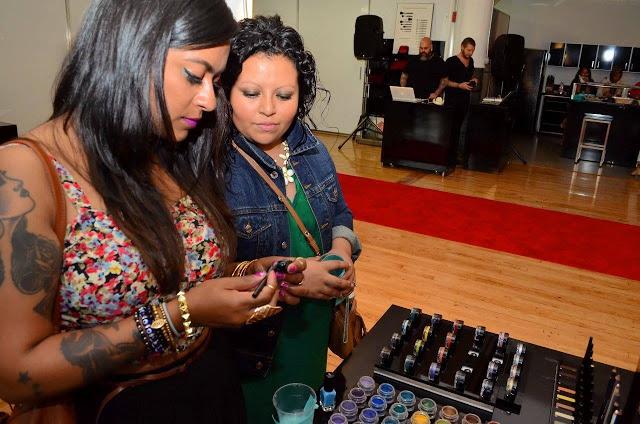 This was the perfect way to spend my Saturday evening. I learned so much about a new culture and bought some goodies from Inglot. You can check out Inglot's Facebook page for more photos from this event at Inglot USA.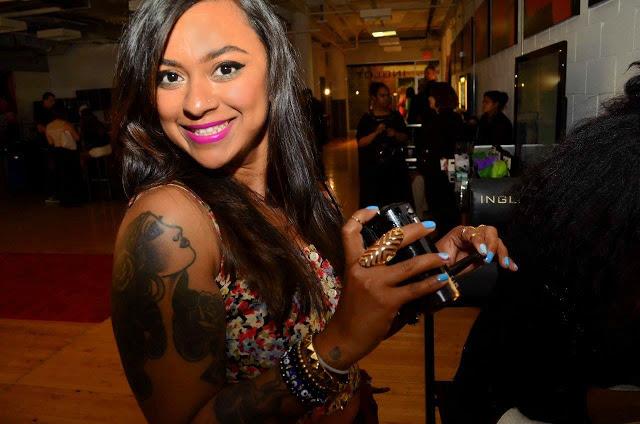 Until next time................