Hello makeupholics!
I love doing winged liner for everyday looks but I don't have much eye liners in my kitty because I have a magic potion instead that turns every powder eyeshadow to liquid liner in seconds :) Yes! You heard it right! Today I'm reviewing one of the best products I've ever bought from Inglot – Duraline, which is a must have for every eye makeup lover!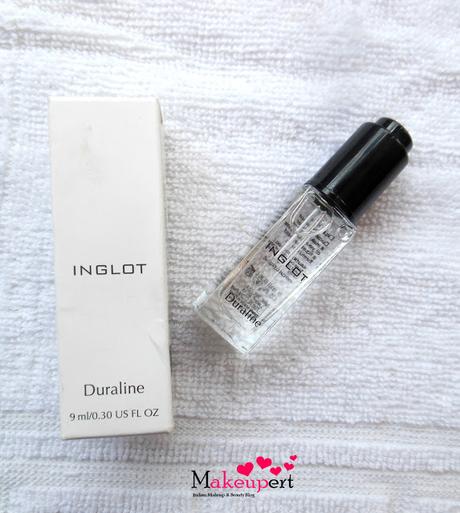 Inglot Duraline Review & Uses
Price: Rs 600
Quantity: 9 mL
Available at Inglot Stores and online at Nykaa.com
Product DescriptionInglot Duraline is a special transforming liquid that will turn any powder eyeshadow into liquid formulation.
Inglot Duraline Review, Uses, Price and Availability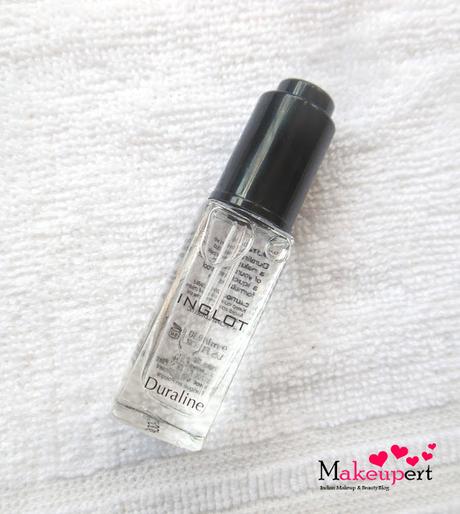 Inglot Duraline Review, Uses & Availability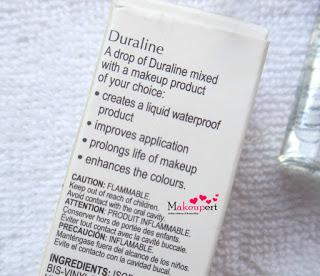 Inglot Duraline Product Description & Uses
Inglot Duraline – Review
Inglot Duraline comes in a tiny rectangular glass bottlewith a dropper cap to dispense the required product. One should handle the bottle carefully else it might break, I broke my first bottle while traveling and bought my second bottle after about a year, since it is always OOS everywhere.
Inglot Duraline is thicker than water and feels very smooth in texture (This doesn't contain any silicones, so sensitive girls don't worry). You just need a drop of it or may be less than a drop for a single use.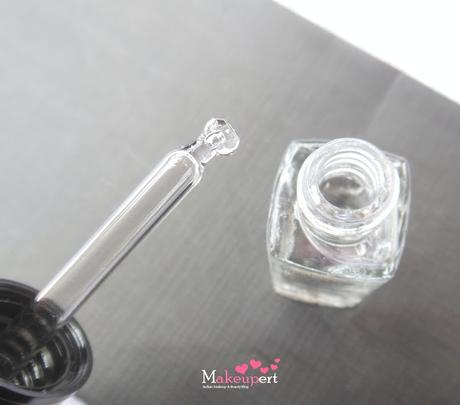 Inglot Duraline Review & Packaging

It can be used in number of ways
To revive dry gel liners

As an eye primer, trust me the eyeshadows doesn't budge the whole day

To make liquid liners, you can just turn any powder eyeshadow into a waterproof liquid liner that stays intact for 24 hours without smudging

To make your custom lipsticks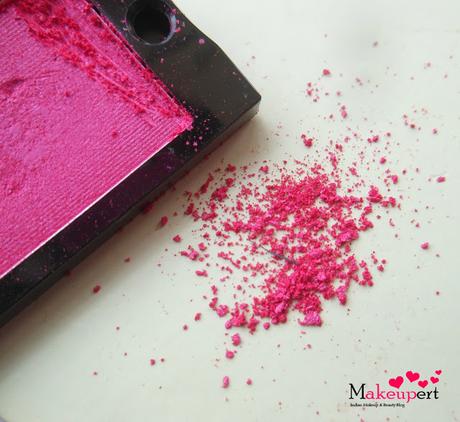 Magic Potion for Eye Makeup : Inglot Duraline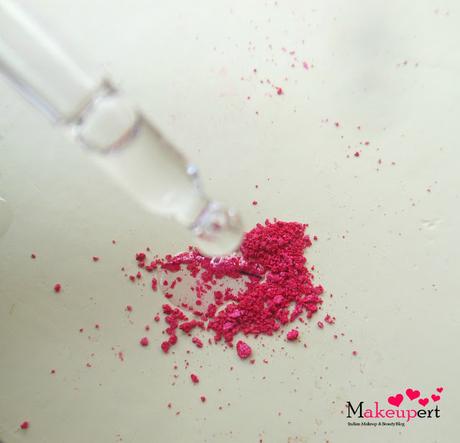 How to make Liquid Liners from Inglot Duraline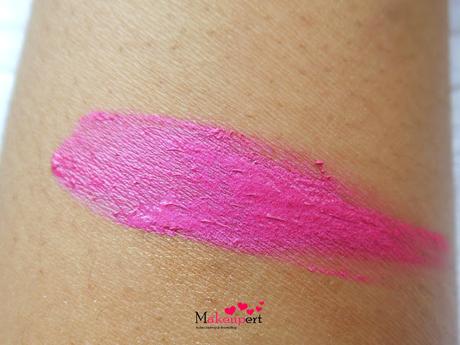 Inglot Duraline in Use
My most trusted usage is a an eye primer, Inglot Duraline intensifies the pigmentation of eyeshadow and makes even the dull color pop and lasts much longer on lids. It is safe to be used on waterline and even on lips as lip art. However, the possibilities are just endless and I highly recommend this if you like doing eye makeup.
Rating : 4.8/5