I know this post is way past due but my computer was still being fixed when I received my voxbox.  I'm sure a lot of you know how this works but for those of you that don't, all you have to do is go over to 

Influenster.com

 and make a profile. Then you take these short easy surveys to unlock as many badges as you can. The more badges you unlock the better chance you have at being chosen for the program. If you are chosen you receive a voxbox with samples of different products and then you are just asked to give your feedback on them. Pretty easy, right? I personally love it, what beauty blogger doesn't love receiving free products and reviewing them! This is my second voxbox, and I'm pretty sure this one is my favorite, 

click here

 if you want to see my post from the first voxbox.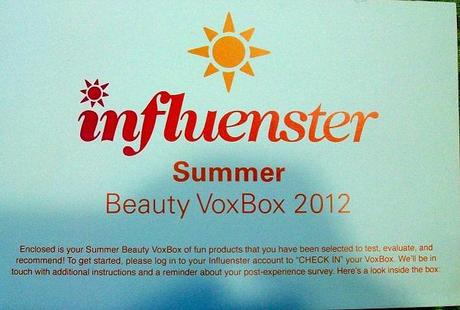 Okay now onto the products, I've had a chance to try most of them out. I'm going to give you the description for each product that is on the back of the Influenster card then give you a brief review of what I thought.
Hawaiian Tropic Silk Hydration 
Lotion Sunscreen in SPF 30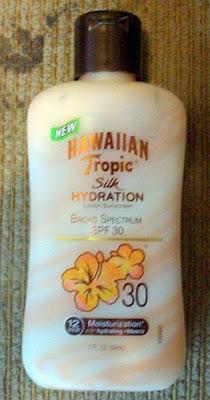 Also available in SPF 12, 30, and 50. With its ultra-luxurious hydrating silk ribbons, Hawaiian Tropic Silk Hydration lotion sunscreen nourishes and pampers skin while providing broad spectrum UVA and UVB protection, and 12-hour moisturization when out in the sun. $8.99 for 6oz. bottle
I only used this once but but my first impression was that it smelled really good, like summer. I did notice that my skin felt softer than it does when using other sunscreens. I can't say if it lasted for 12 hours like it claims since I wasn't out in the sun that long  but overall I think its a pretty good product and will use it again.
Tampax and Always Radiant
Collection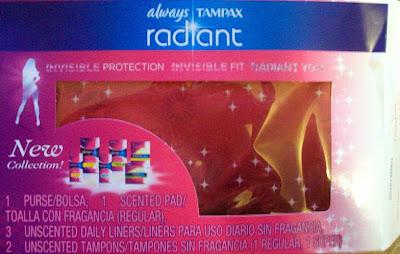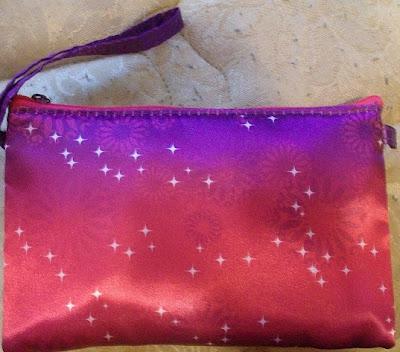 Tampax and Always have come together to premier the all-new, stylish Radiant Collection, a complete offering of premium tampons, pads, liners and wipes that meets all of a woman's feminine care needs. With designer packaging and wrappers, these products are must-have accessories for that time of the month. Prices vary per box


I'm not going to lie I was a little surprised that they included this, not disappointed but just surprised. I love the little makeup pouch it came with that they put the tampons in. The colors are beautiful and bright, maybe the intention is to brighten up that time of month for you lol, I'm just guessing. I haven't been able to use anything but the makeup pouch yet but I will try them out when I need them.
Quaker Soft Baked Bar
in Banana Nut Bread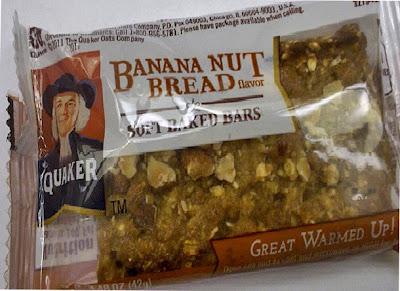 Made with real bananas and almonds, Quaker Soft Bars in Banana Nut Bread flavor have tasty ingredients to help provide fuel to start your day. 5g Fiber, 20% of daily value of 5 B Vitamins and 6g of protein! $3.29 for package of bars


I was excited to try this because I like banana nut bread and it was really good! It really did taste like a slice of banana bread!  It says that there are almonds included but I couldn't really taste them which was okay for me since I'm not a fan. I didn't realize till afterwards that on the package it says you can also warm it up in the microwave for a softer bar. I'm sure that would have been yummy. I would eat these again for breakfast especially since they are pretty healthy for you.
Sally Hansen Magnetic 
Nail Color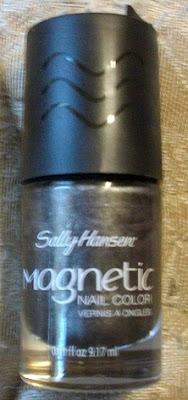 NEW! Sally Hansen Magnetic Nail Color is summer's hottest nail trend that allows you to create a gorgeous 3-D nail art effect in just seconds! This unique formula was specially developed with metallic particles- just hold the built-in magnet over wet polish to reveal a unique design on the nail. $9.99 per bottle


This is definitely my favorite product out of them all, If you know me at all you know I'm obsessed with nail polish and trying new nail trends. I've wanted to try magnetic nail polish ever since I heard of it. I never bought it because it was a little pricey. So thank you Sally Hansen for coming out with it! I immediately tried this the day I got it, I thought it was going to be a little difficult but it actually was super easy! The only challenging part is making sure you dont touch your nail with the magnetic cap. I wish I took a picture of my nails before I took it off :( I will be using it again though.
Sally Hansen Nails &
Cuticle Hand Creme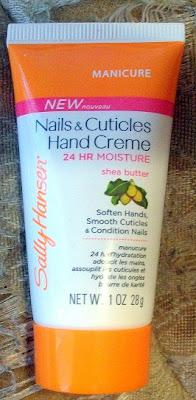 Made with shea butter, the Sally Hansen Nails & Cuticles Creme softens hands, smooths cuticles and conditions nails. Active Moisture Complex formula with Ceramides helps to lock in nutrients so hands maintain their ideal moisture level. Offers 24 hour moisture and lasts through hand washing's! $5.99 for full size bottle


I've come to really love this product! At first I thought it felt a little too oily but then I noticed that it goes away within a minute once its fully absorbed. I'm always trying to keep my cuticles conditioned as well as my hands so this is a great 2 in 1 product.  I did notice that it keeps my hands and nails nice and soft for a good amount of time. I keep this in my purse now and would definitely buy the full size.
Clear Scalp &
Hair Beauty Therapy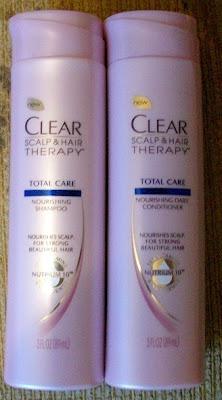 Did you know 99% of hair's natural strength comes from the scalp? Introducing CLEAR SCALP & HAIR BEAUTY THERAPY, a new line of shampoos and conditioners that nourish the scalp, and create the right foundation for strong, beautiful hair from root to tip. Wash your way to stronger hair in just 7 days!
I have not yet tried this yet, but I plan on it soon. I'm curious to see if my hair will feel stronger in 7 days! I will come back after using this and let you know if I see a difference and if it's worth purchasing. 
For those of you that received the summer voxbox, what did you think of the products?
Click the links below :) Follow via GFC Follow me on Twitter Like my Facebook Page Follow me on Bloglovin