Can't make up your mind on which type of earrings to wear at an upcoming party? Some of the latest fashion trends involve putting on splendid yet affordable earrings. Easy on the budget, these are accessories that can make you a looker in any gathering. Here are some of the best choices for fabulous and inexpensive earrings:
1. Monet's Gold Tone Crystal Accent
This is the type of affordable earrings that's perfect if you don't have pierced ears. Try wearing a pair on your next party. It's perfect to match anything you want to wear, whether it's a cocktail dress or formal attire.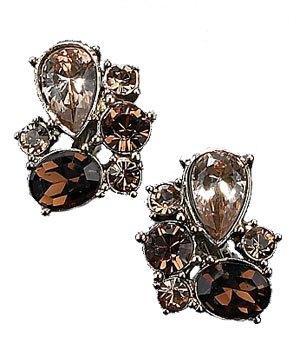 2. Marie Drop Earring
This is the ideal choice especially if you are a vintage fanatic. Done by Lee Angel to perfection, you will be the center of attraction as you wear this glistening pair of crystal-made earrings to match just about any outfit.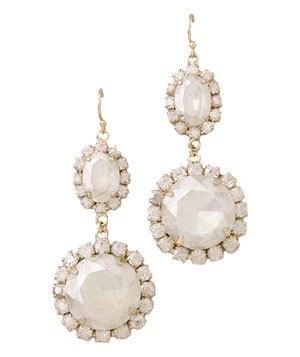 3. Park Avenue Huggie Pearl Hoops
This Kate Spate creation is the perfect accessory if you love hoops on your ears. The pair is especially done as they are made with beautiful crystal and pearl clusters set in 12 carat gold plating. They are the best to wear for formal or high-profile events and parties.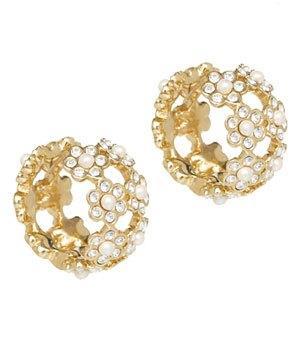 4. Urban Style Posh Shannon Earring
For women with distinct taste for the Bohemian, this beautiful and affordable earring creation by Max & Chloe is the perfect choice for accessories. You will enjoy seeing some rough diamond stones that are set in golden vermeil – quite an expensive pair of earrings, but is worth its price. The earrings, with beautiful, metallic silver and gold chains attached to them, easily complements other fine jewelry accessories.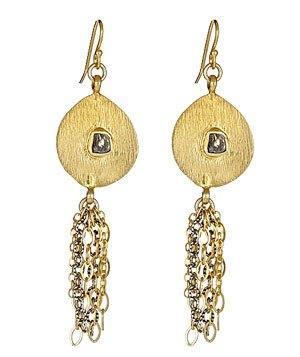 5. Chico Jesminda Earrings
This should be accessory to be worn for the holidays. Whether you are cool and radical, or a conservative woman; you must try having them come Christmas.  Jesminda earrings are created out of acrylic and glass beads. So intricately made, they are perfect accessories to complement any of your clothes in the closet.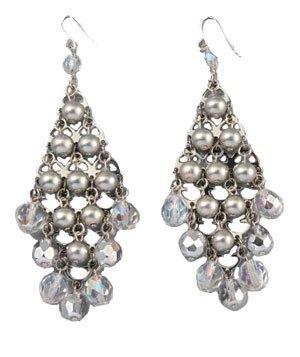 6. Rhinestone Bow Earring Studs
Finally, for women who want to keep abreast with the fashion trends of wearing inexpensive yet elegant earrings, one of the best choices is the Rhinestone stud. Now, you don't have to worry that you can't afford those beautiful and expensive diamond earrings as you can go for these studs made by Betsey Johnson. Not only are they affordable, but suit any type of occasion as well.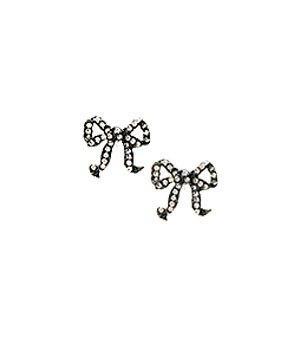 Image Source: RealSimple