From the press release of the Journal of Pakistan Medical Students, an endeavor worth the accolades: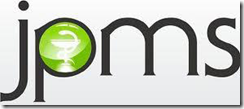 A Peace Initiative: A Group of Young Researchers And Doctors of India and Pakistan bridges the Divide
KARACHI: The idea of publishing a medical research journal had been sparkling in the minds of many young researchers from India and Pakistan. Although, there have been a couple of attempts, yet none has been successful to the extent of JPMS, the Journal of Pakistan Medical Students (www.jpmsonline.com), which is currently indexed in 27 international databases.In January 2011, when two medical student researchers from Dow Medical College, Karachi, Pakistan established it . JPMS is unique in the sense that it takes the word "Student" in the broader aspect since learning is a life-long process. Hence, JPMS is one of the few journals, which has an editorial team of learned professors, dedicated young doctors and enthusiastic students, who belong to Pakistan, India, USA, Greece, Australia, UAE, Saudi Arabia, UK, Iran, Egypt and China.
Romancing the Border:
Majority of the editors and reviewers are from India and Pakistan. They have been working together for a more than a year and maintain friendly yet professional relationships. It has been a great learning process for editorial members from both the sides, and benefiting from each other's expertise and building life-long friendships. JPMS has friendly and professional people and the focus is always on merit and standards . The Head of JPMS News Section is Dr Soumyadeep Bhaumik, Kolkata (who has previously served as a sub-editor for Journal of Indian Medical Association and is Currently a Resident Editor in Your Health of IMA ). Others from India associated with day to day activities of the journal are Dr Yatan Pal Singh Balhara,(Lady Hardinge Medical College and Smt. SK Hospital New Delhi, India), Dr Muhammad Tariq Salman (Era's Lucknow Medical College, Lucknow, India) ,Dr Sourabh Aggarwal (Mission Hospital, Shahkot, Jalandhar, India) ,Mushtaq Chalkoo (Government Medical College, Srinagar, India),Ritesh Singh (College of Medicine and JLM Hospital, Kalyani, West Bengal, India),and Noushif Medappil (Calicut Medical College, Calicut University, Karela, India).
What makes JPMS different?
Although it was started by Pakistanis', it has been publishing more articles from India rather than the home country. It has roughly published 55 quality research articles till date, out of which 30% of the contributions have been from India, on the contrary only 25% from Pakistan. The reason is that JPMS gives equal opportunities to the researchers from both the countries and articles are published purely on the basis of merit via an independent, double-blind, standard peer-review process. The journal is a member of Committee of Publication Ethics (COPE), UK and follows high ethical standards for publication. It has published articles from India, USA, UK, Greece, Egypt, UAE, Saudi Arabia, Oman, Mexico, Australia, UAE, China, Singapore, Iran, Pakistan and Kenya. It's worth mentioning that JPMS gives equal opportunities to students for publishing their papers as the selection is purely based on merit. Besides, JPMS has been promoting internationally and publishing conference proceedings, it has also promoted recently an Indian conference held in March 2012 at KPC Medical College and Hospital, Kolkata, India. Therefore, another effort to bring the two brotherly nations closer.
The Future:
The future plans of JPMS include collaborations with Indian conferences to bring the researchers together from both countries and publish quality research from this region. It wows to continue the trend of publishing Indian authors as it has been doing in the past. Long term goals include acquiring reputed indexations, securing a high impact factor along with releasing its print version in the near future. The goodwill and sense of bonding among young researchers and doctors from across will hopefully make India and Pakistan together accomplish the goal of making the world " More Healthy , More Friendly."