Today, as though the title didn't give it away, I have a nail polish haul! But it's not just any nail polish haul. All of these polishes were purchased from the seller D & R Apothecary on Etsy, so they are quite different than store brands and often made for a limited time – by hand!

J

She also has a website, DandRApothecary.com, that links to her Etsy shop and her Facebook page, as well as keeps you up to date on the latest news about her polishes!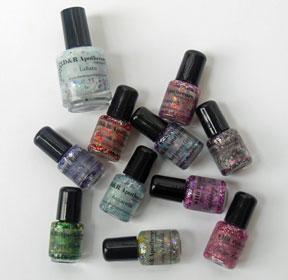 Since I've been rather interested in glitter lately, – I have no idea why because I used to despise it and still can't stand the removal process

J

- I have purchased pretty much nothing but various glitter polishes. It's actually quite a few polishes, so I'm going to break this into two posts. If you're curious what I picked up, keep on readin'!

J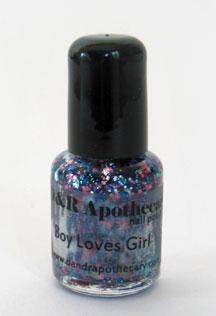 I'm just going to go in alphabetical order to make life easier I will link the polish on Etsy, if it is still available, to the polish name. All but one bottle are minis (7ml) and cost around $4.00 each. And I must say, the bottles are the cutest little things! They have a full size brush, which is great because I know the OPI minis have horrible brushes. I have to say that I have not tried all of these out yet, but I wanted to show you what I found. If you're interested, check out D & R Apothecary for some unusual and beautiful glitters because she certainly has tons!

J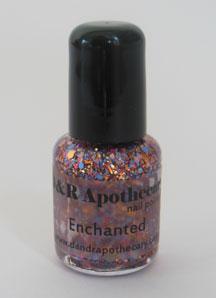 First is Aquarelle which is a beautiful pastel glitter mix. This appears to be one of her limited polishes available only through the month of March. It consists of shredded and hexagonal glitters in a couple sizes. The colors included are baby pink, lavender, and a pale aqua blue. The online description says there is white as well, which I think I see, but it doesn't jump out at you.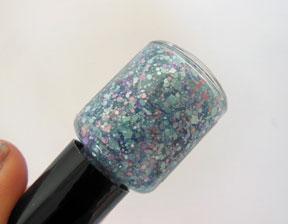 The next polish I picked as a candidate for St. Patty's Day nails. It is oh-so-appropriately called Blarney Stone. And, naturally, it is chocked full of various green and gold multi-sized round, square and hex glitters. There is also a bit of black hex and circular glitter thrown in for good measure. Again, the black seems like more of a subtle accent than an in-your-face addition.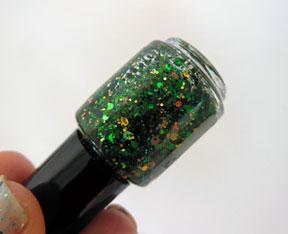 Next up is called Boy Loves Girl. I really love this one. The colors remind me a bit of OPI's "Polka.com," but this still looks quite different. It contains aqua, Barbie pink and navy multi-sized glitters in a variety of hexagonal and square shapes. Really, really pretty and fun!

J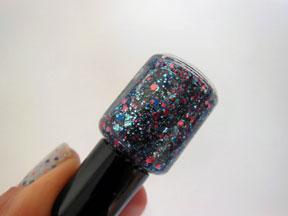 Still in the "B's," there is Briar Rose. Briar Rose is filled with various sized pink shreds, squares and hexagonal glitters. There are a variety of shades of pink ranging from the palest of pales to deep rose. Some of the glitters are highly reflective holographic as well!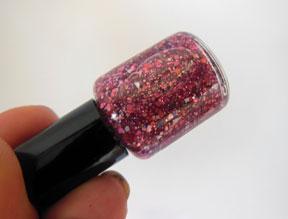 Enchanted is just that – enchanting!

J

It reminds me of rose gold with a touch of periwinkle. The glitters I see are round, hex, bar and square shapes in various sizes. The colors mentioned in the Etsy shop are copper, gold, periwinkle and rose. It's really, really beautiful.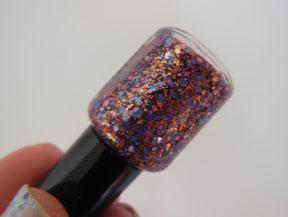 Stay tuned for more in post #2!!!!