Online flash games are better than ever. During 2017, they will be significantly improved, according to several, major developers. Even today, they have a lot of possibilities, features and they are fun to play. The best part is their number. For example, at unblocked games room, gamers can choose from a variety of strategy games, and each out of them is unique and fun to play.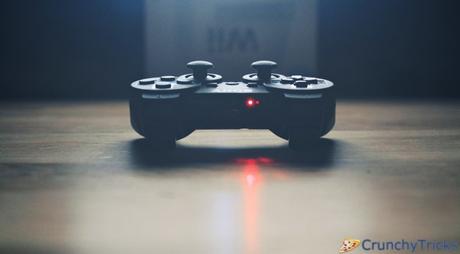 Strategy games are different than other games as well. They require different skills, and the game play itself is completely different. Here, you should stay focused on the game play and the primary mission as long as possible, to make a decent result.

How to play a strategy game?
No matter how many times you checked online flash games, you had to pay close attention to at least one, strategy game. If you are a starter, keep in mind that slow is the thing to go. In essence, this means that playing these games slowly, rather than quick and without careful planning is desirable. By doing this, you will develop your city, army or any other feature of the game entirely. It also gives you a better insight into the details of the game and helps you determine the drawbacks/mistakes of your opponents.
Defense is more important than the offense. There are countless examples where gamers had a massive army, and they were capable of defeating almost any opponent, but they failed by just a few enemy units. Why? Their defense was an issue. Try to remember this crucial fact.

The next goal of the game is to attack, but the real question is when. If you make a mistake here, you will end up with an empire that is significantly damaged. Now, the key thing to know is that you should attack only when your defense can withstand the same level of attack you are sending away!
In multiplayer games, the situation is simpler, if we can say like this. The best time to plan and conduct an attack is when another gamer has attacked your primary opponent. Directly, or indirectly, you will destroy a huge amount of its power and crush him. Even if you are not responsible for its annihilation, you will get one less opponent.

The situation is more than just interesting when it comes to turn-based strategy games. Forts of all, they are fascinating, and they are fun to play. The key element here is to pay attention to the moves that will guarantee you the highest number of upgrades per turn. Don't waste time on performing something that doesn't have a substantial effect on the game play.
1. Top 10 Best Shooting Games for Android | Free Download
2. 15 Best Zombie Games for Android | Free Download
Turn-based strategy games are usually related to specific battle type. In essence, it means that you should create a unit that has stronger soldiers than the enemy unit. If you cannot perform this sort of attack, run away, or you will lose soldiers and eventually you will be defeated. Also, always perform an attack that your opponent isn't aware of.