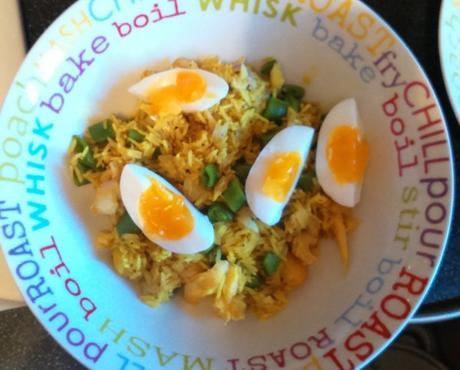 I've always enjoyed cooking but for the first few years we lived together our kitchen was so small it diminished my enthusiasm a little. When we moved to Barnsley and my kitchen was suddenly dramatically bigger - not huge, but you could put a pan down without losing half your counter space - I found my cooking enthusiasm renewed. I'm not the world's best cook and I'm certainly not the tidiest or best at presentation, but I enjoy it. With a personal benchmark of 'Dave ate it and he did not die', I'm never going to be a Masterchef but I can at least share my culinary fun along the way!
Simply Cook and Kedgeree
About Simply Cook
I love to cook and I love to try new recipes but something that has always put me off is that I don't have a huge larder. Like most of us, I can't afford to stock every herb, spice or stock I might need and if I do buy something, I find I use it once or twice and then the spice bottle might sit, untouched, on my shelf for months. We are very fortunate to have so much choice and variety available to us, but sometimes there's just that paralysing moment of 'Aaaah - there are too many things to choose from! I'll just cook the old favourites'.
Last year I subscribed to Hello Fresh for many months and was very happy with the service. I only stopped because I realised I was stockpiling recipes and trying so many new things that I rarely stepped back and tried them twice. So after a while, I decided that I would mix it up. I would get better at the old favourites, spend more time practising the not quite so old favourites and find some completely new favourites. At least one new recipe a week, I decided.
I already subscribe to a couple of cooking magazines and also have recipe books etc, so I wasn't consciously looking for a new source of inspiration. However, I spotted Simply Cook via a promotion on Living Social and I loved the concept.
Here's how it works:
"A SimplyCook Box gives you chef-blended Ingredient Kits and easy-to-follow Recipe Cards.

Just add a few fresh ingredients to cook delicious meals for two in under 20 minutes."
And although I keep referring to herbs and spices, there's a lot more to it:
Our chefs create unique flavour blends that contain as many as 18 different ingredients! Our perfectly measured kits may include culinary pastes, infused oils, garnishes, rubs, specialist stocks and herb/spice blends. You won't find these pots in the supermarkets!
The spices, herbs and seasonings are things that can make or break a dish but they are also the things that can put me off trying a new recipe. I loved the idea of Simply Cook providing clear recipes along with the seasoning you'd need. The plus points:
Receiving seasonings rather than full ingredients make it easier to tailor the recipe before committing.
Receiving four recipes and seasoning sets per box makes it easier to just add a new recipe into your weekly mix, rather than be cooking 4-5 new things each week.
Being able to buy additional boxes via the site (which you can tailor) means you can easily control how much or how little you want to experiment and makes it easy to revisit old favourites or seek out new inspiration.
About the first box
Kudos to Simply Cook on the box. It's well designed, very sleek and (hooray) it fits through the letterbox so I didn't have to be there or rearrange delivery. Each meal has its own little box of seasoning, which may seem like packaging gone mad at first glance but it's not. Instead it actually makes it really easy to stack these mini boxes in your cupboard, rather having to keep everything together in the bigger box. Extra marks for even more convenience.
The recipe cards have the usual - picture, ingredients, method, etc - but a little extra I loved and immediately made use of: a detachable ingredient list to take shopping. Very handy indeed and the cards are designed so that removing this still leaves everything else intact and ready to use. Again, brilliant design with convenience right at the forefront.
Aside from that, the cards are clear and easy to follow. The picture and introduction on the front are supported by straightforward step-by-step instructions on the reverse.
About the first recipe (Kedgeree)
I hadn't made nor eaten kedgeree before but Mr B loves smoked haddock so this was a good one to start with. Obviously seasonings were provided so I just needed to add a few ingredients: egg, haddock, rice, peas. The recipe suggests things you might want to add but makes it clear these are optional. Again, full marks for convenience! It's great to try a simpler recipe for the first time and know you can embellish later on if you want to.
I don't like frozen peas but I substituted them for sugarsnap peas. Otherwise I followed their recipe to the letter.
Speed: Very quick and easy to do
Convenience: Minimal washing up, which made Mr B very happy
Taste: Amazing. Even as I added water to the fish stock I knew it was going to be incredible. By the time I'd put everything together, I knew I'd made the right choice (with both Simply Cook and kedgeree!).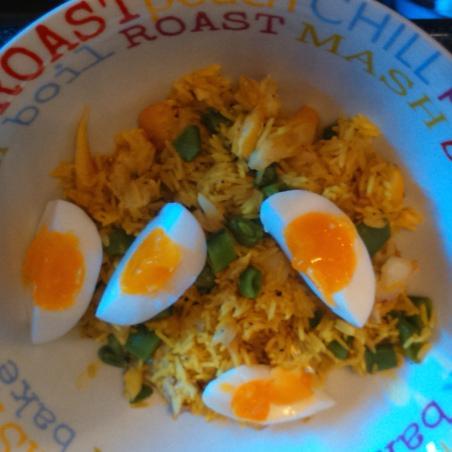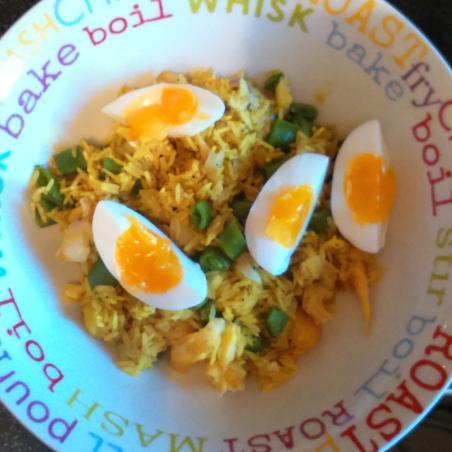 Final Thoughts
I have three more recipes to try from box one but I already know I'm going to be giving this a shot well beyond just a couple of boxes. For ten pounds, it's a brilliant way to add some amazing flavours to your food and wonderful recipes to your collection. The box arrived very quickly after ordering and everything about it was designed to make a busy cook's life easier. Mr B and I will both admit we can be fussy eaters and pleasing us is far from easy. Simply Food's service has pleased us very much indeed!
You can find out more about Simply Cook here. (Please note, I've used my referral link here, which will give you £5 off your first box. Prefer not to use it? Click here.)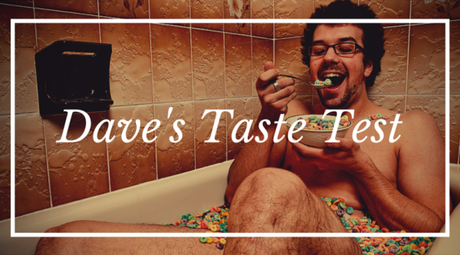 When Mrs B told me we were having kedgeree for tea, courtesy of Simply Cook, I will admit my first thought was what is it? It turns out that kedgeree comprises many elements - smoked haddock, basmati rice, hard boiled eggs and the addition of fish stock, a lemon & pepper seasoning and a Kedgeree Spice Blend. I am adventurous but sometimes wary when it comes to trying new dishes but I was pleasantly surprised with this one. The flavour of the sauce was divine, working beautifully with the rice, while the addition of the haddock and the hard-boiled egg complemented the dish really well. It's safe to say kedgeree is a winner for me.