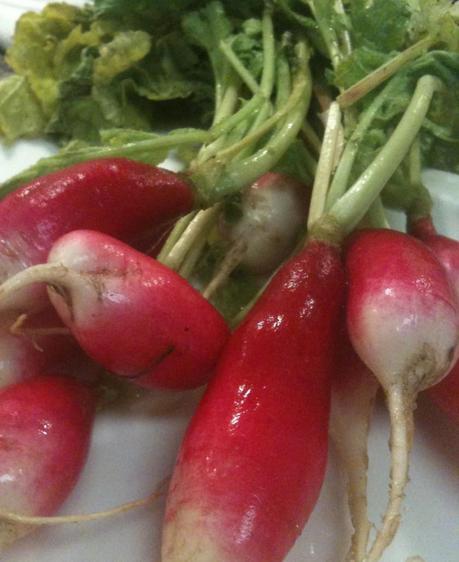 Last week I found the prettiest breakfast radishes at the Seaside Farmers Market thanks to Dragonfly Fields. Breakfast radishes are longer than they are wide, with crisp white flesh that is faintly sweet and subtly peppery. With splashes of green and red and pink and white, they scream spring. But they happen to be one of the few vegetables that I can grow year round in my Florida garden. Ready in about a month, breakfast radishes grown in the summer tend to have more of a bite.
The classic preparation is to slice them in half lengthwise, then spread with butter and sprinkle with salt. They make a great snack this way, and an elegant pre-dinner treat for parties. Another classic is a tartine. Spread butter on a slice of toasted bread and top with thin slices of radish. Finish with a sprinkle of salt.
Raw radishes are common in salads, but for more flavor and interest try roasting them before adding to the salad. Dress the salad with a Champagne vinaigrette for a tart contrast. Breakfast radishes are also wonderful simply steamed and topped with a little butter.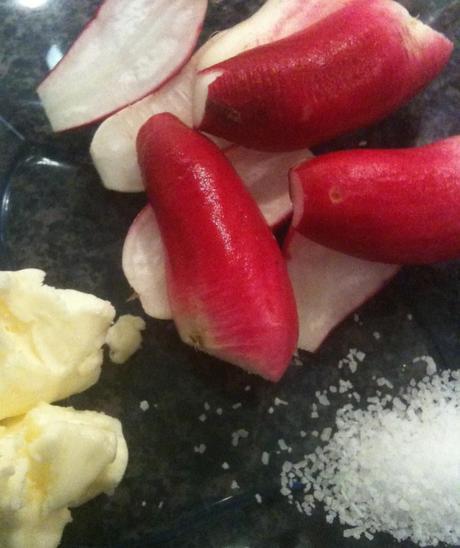 You can find me on Twitter @colleensachs.