Ciao dears!,
   I'm sorry to sound like a broken record, but I've been super busy with school, as always.  There's only about a month until I graduate (May 18th!!).  I have tons to finfish before I graduate.  I had to make a separate "to do" list for it...ha!  So, in between all of that I'm trying to post some outfits from last month and this one, before it's over.  This summer I'm going to fix and like re-evaluate and re-do a lot of aspects of my blog.  I need to get to posting about a bunch of things I've always intended to, but got too busy for and such.  Anyway. here are a few outfits from March.  Comment and tell me which you like!

1.) Neutral & Natural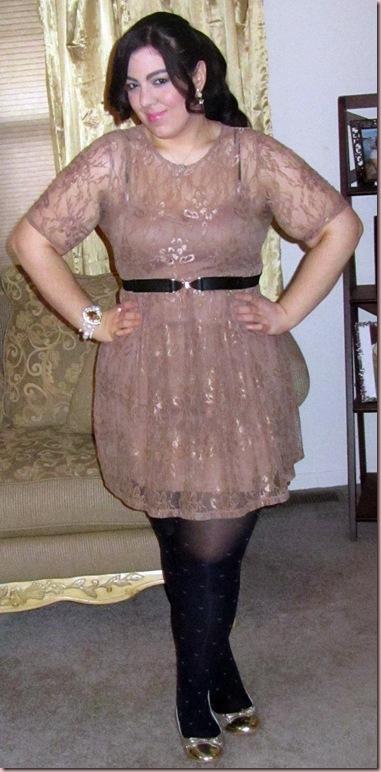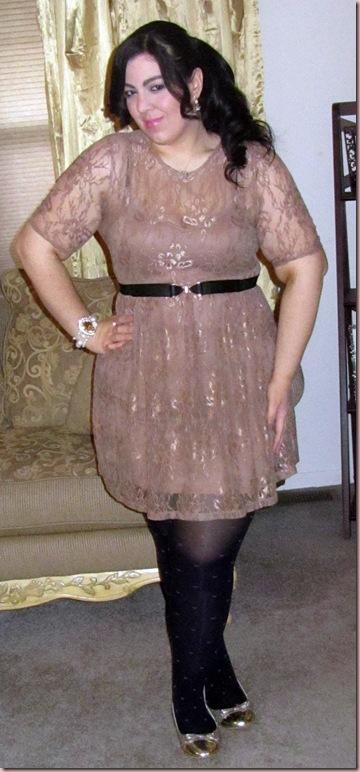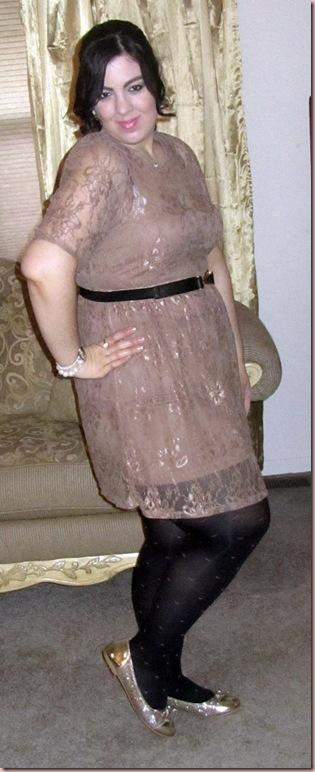 My makeup was very neutral with some pink and pretty that day.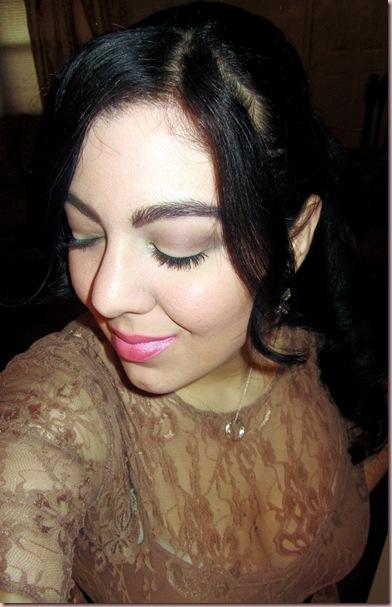 Dress: Ross, Heart-printed Tights, Bracelet, & Earrings: Forever 21, Shoes: Lane Bryant, Belt: Came with a skirt, Necklace: gift from my boyfriend
2.) Black & Red with Navy Polka Dots!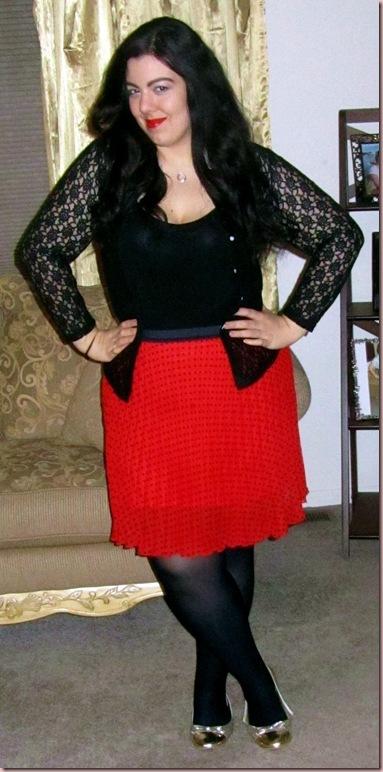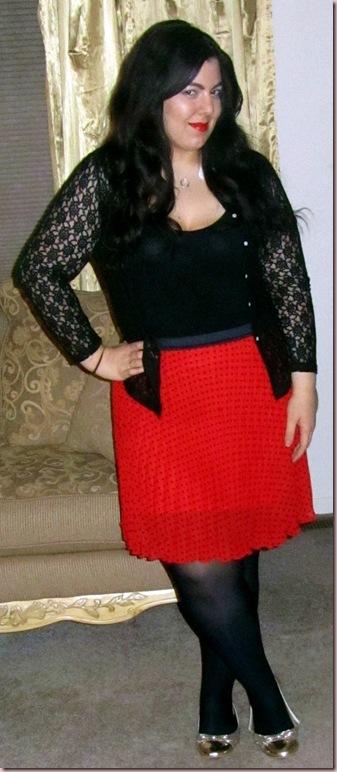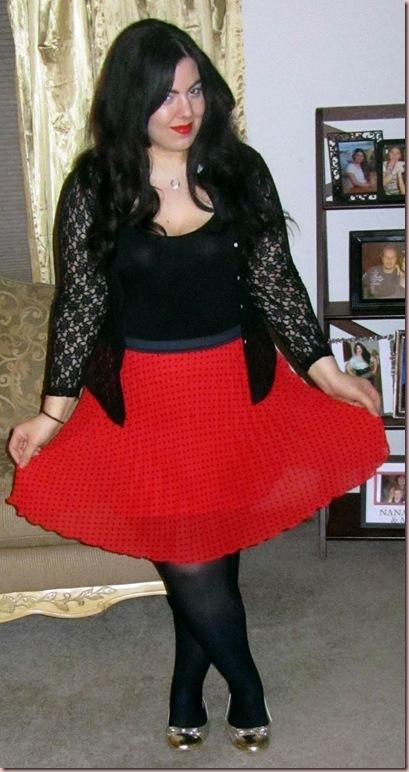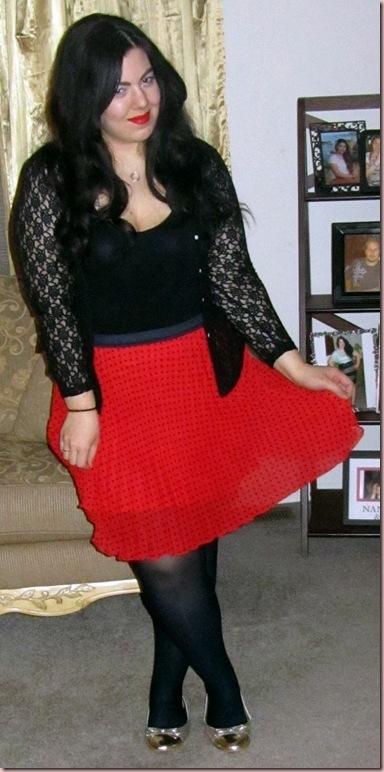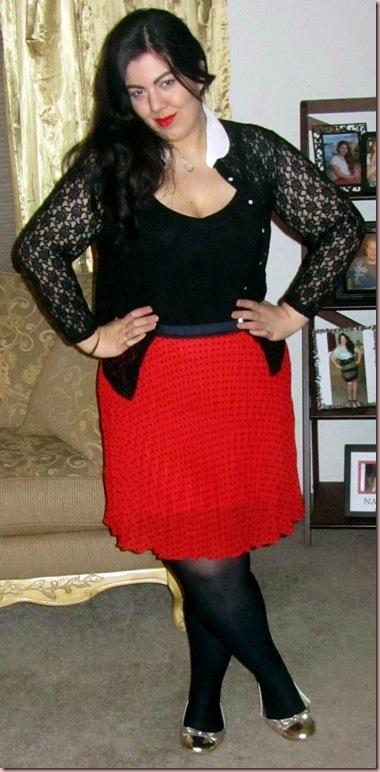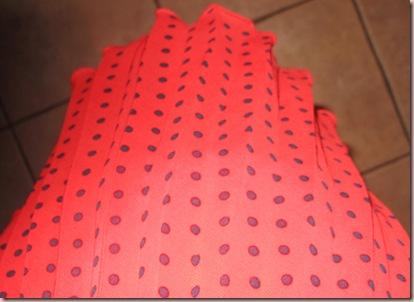 Blouse: Marshall's, Skirt, Tank top, & Tights: Forever 21, Necklace: gift, Shoes: Lane Bryant
3.) Hats off!
   My brother said I looked like a bus driver in this outfit...ha!  Probably not a compliment, but I think it was cute! What do little brothers know? ha!  I was in the mood for deep berry colors in my outfit and makeup.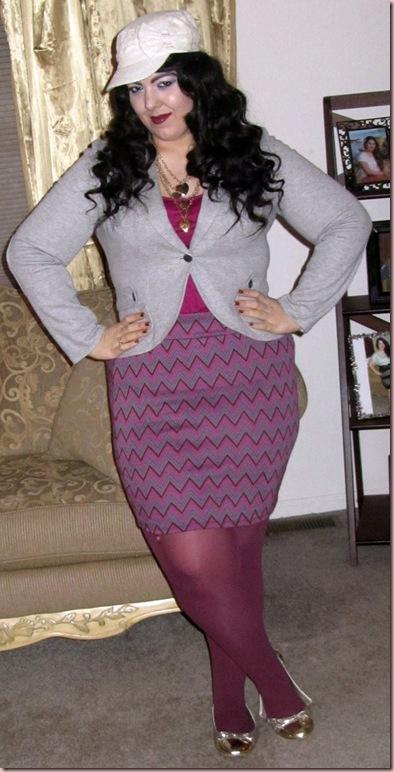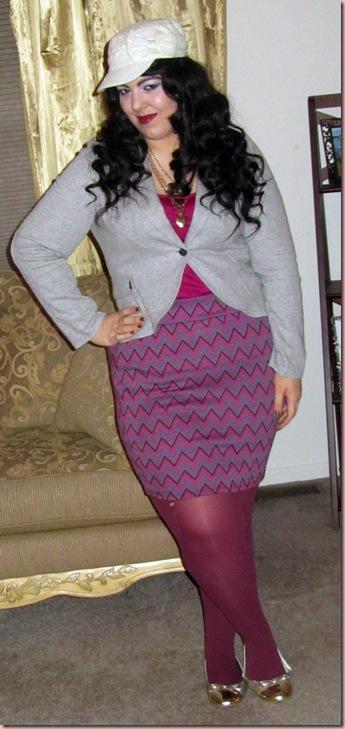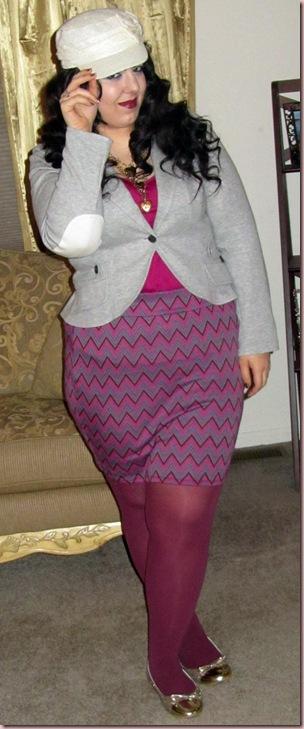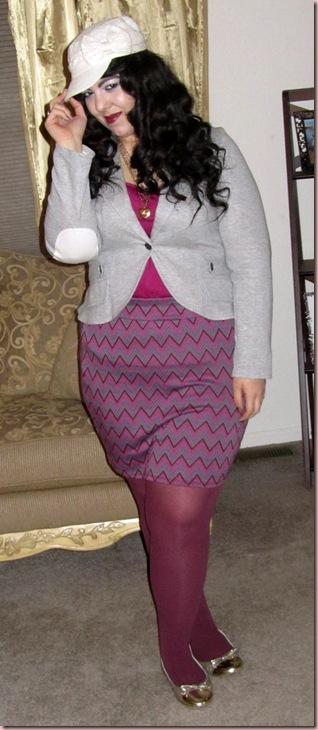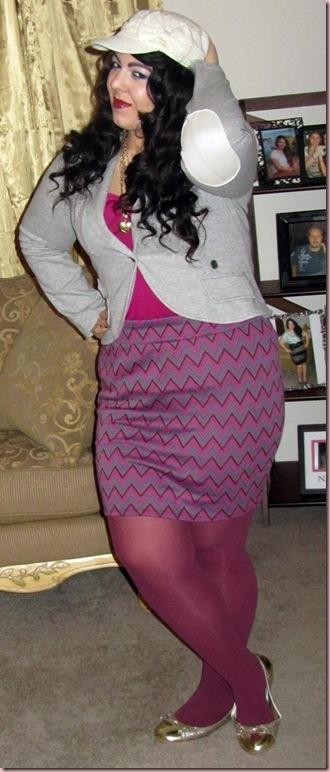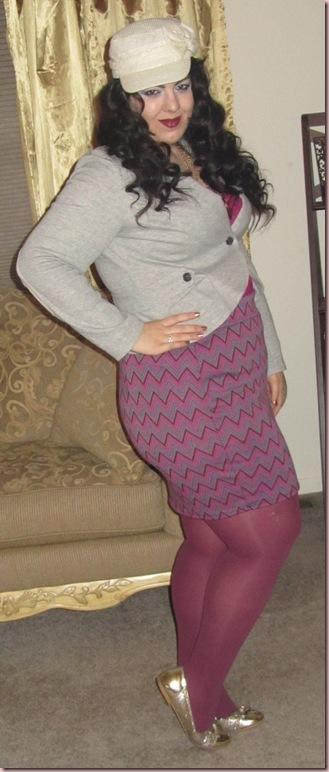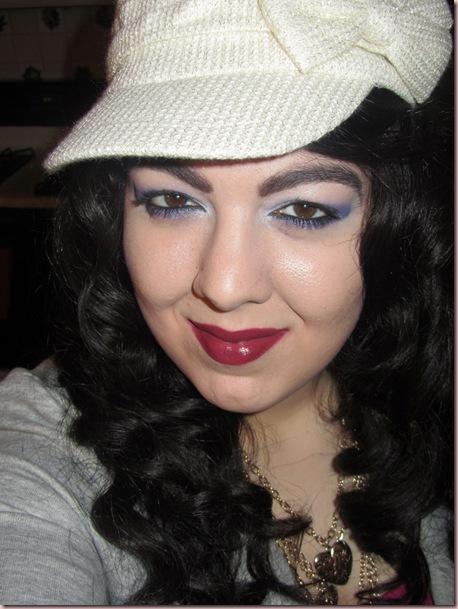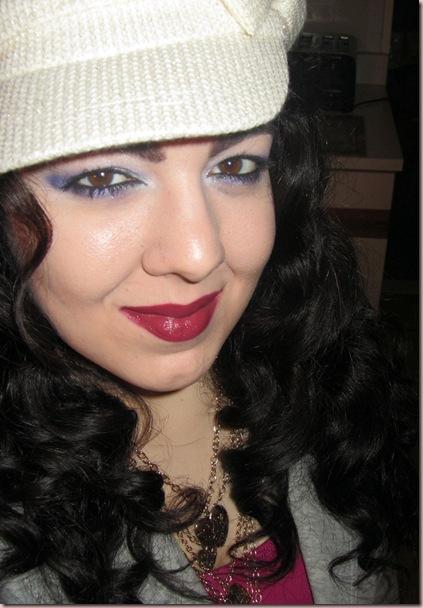 Blazer: Vera Wang "Princess" for Kohl's, Skirt, Tights, Necklace, & Tank Top: Forever 21, Shoes & Hat: Lane Bryant
4.) Pink & Sweet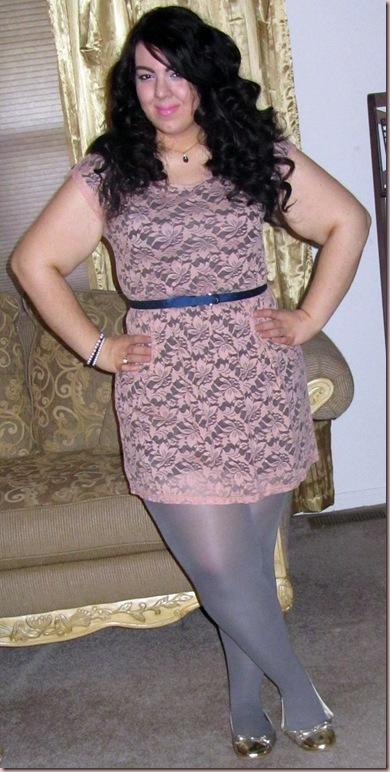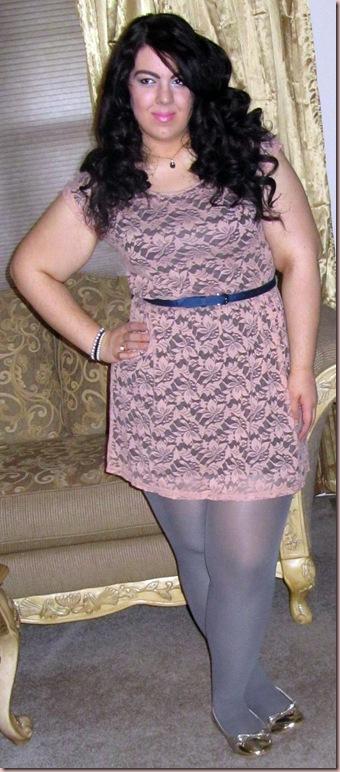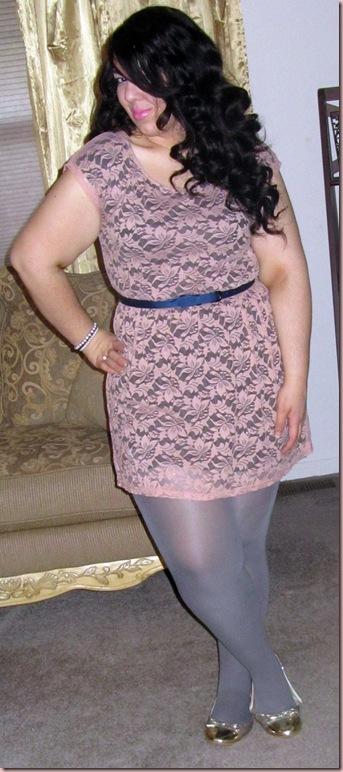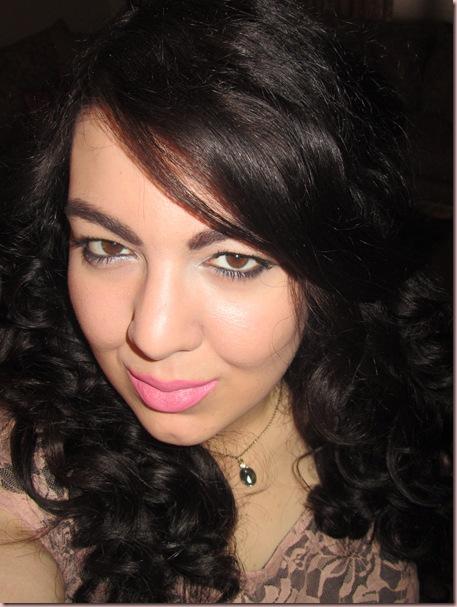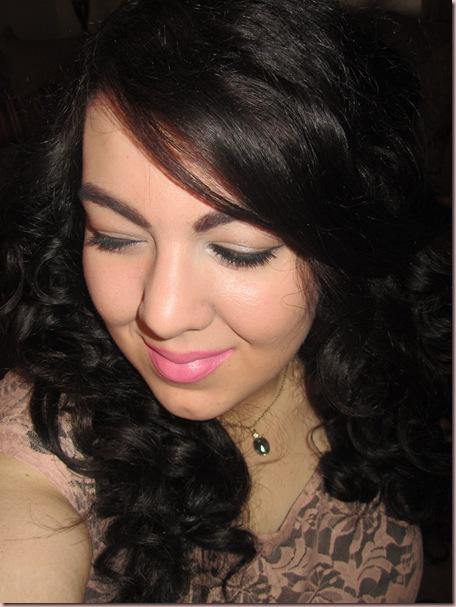 Dress: Ross, Tights, Bracelets, & Necklace: Forever 21, Belt: Came with another dress, Shoes: Lane Bryant
5.) Not my Favorite…
   I wasn't sure if I should post this outfit.  I think I wore and posted a similar one sometime... It's a bit boring and looks too Fall-ish for Spring…but it was still cold in March! lol  These pants have hug bell bottoms, so they make my legs look big too...  Oh well.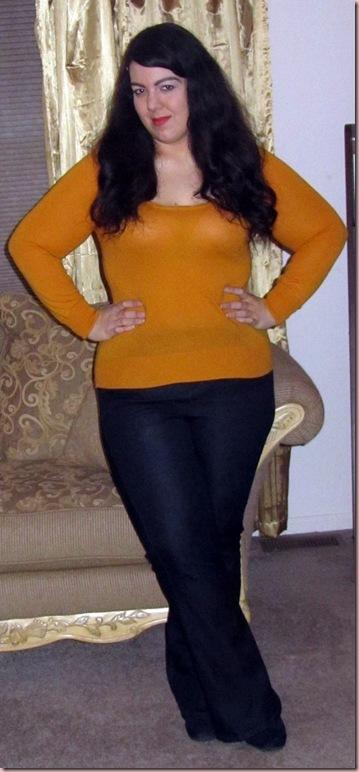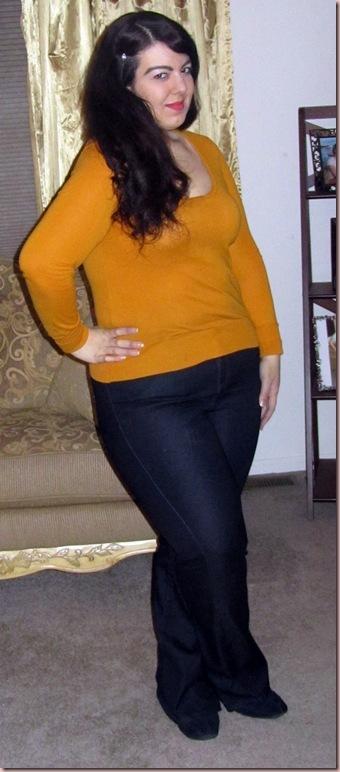 Jeans: Lane Bryant, Top: Forever 21, Boots: ?? my mom's closet (they blend in with the jeans..lol)
   ♥♥Xoxo Gabriella