October 25, 2013, admin, Play, Reviews, , 0
Little Mr A recently received the Imaginext Action Tech Castle by Fisher-Price to review, it was like Christmas had come early when he saw it!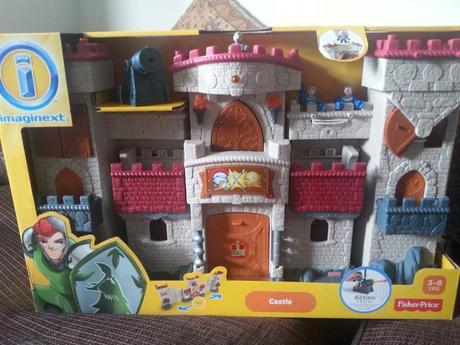 This is a really large castle, unfolding to over three feet wide so that children can have a great 360 degree play zone.  You can have it set up in a multitude of different ways depending on the size of your room or how your child wants to play with it.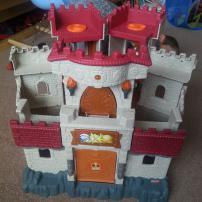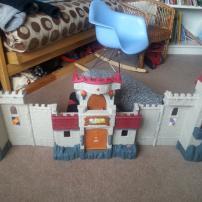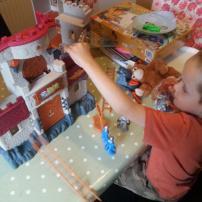 There are lots of features with lights and sounds a plenty and the action tech technology means that the castle will interact with any of the other matching products, such as the dragon.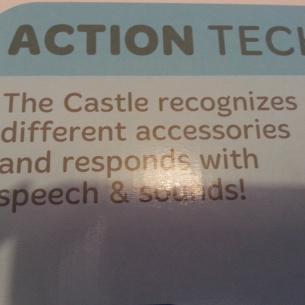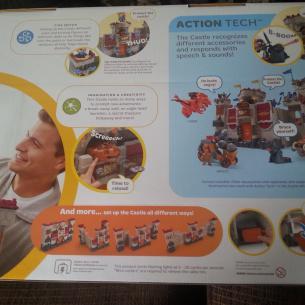 The castle comes with a good few accessories so that children can start playing straight away.  This includes three knights, two catapults, a cannon, two ladders, firing discs, four flags and a treasure chest.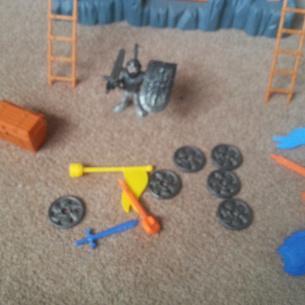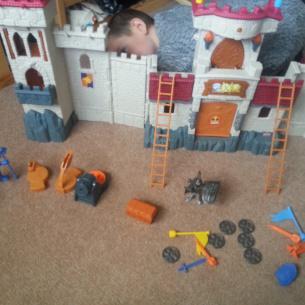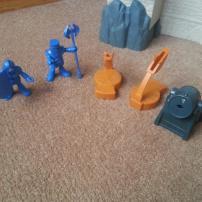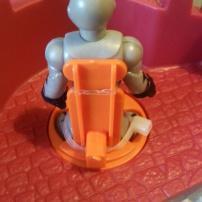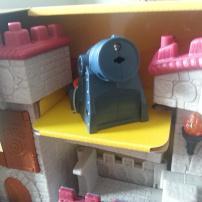 The features on the castle itself include a cannon which pops out of the middle of the castle when you turn a disc.  This has a disc launcher with a shield that folds down to protect the front windows and the drawbridge locks shut at the same time as lots of sound effects going off.  The only thing we did find with this cannon is that the discs sometimes got a little stuck and you had to take them out and start again.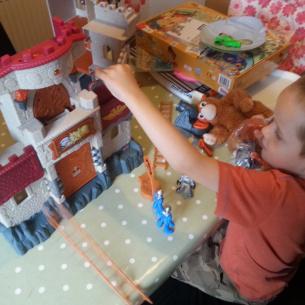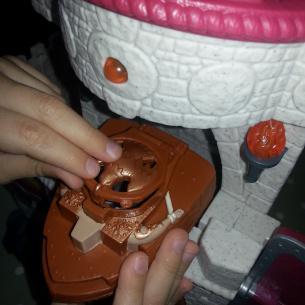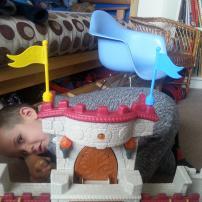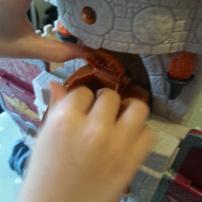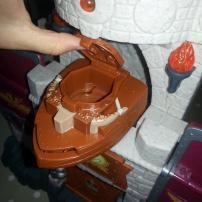 Little Mr A really enjoys playing with the castle.  There are lots of things on it to keep him amused.  As well as the cannon, there are also parts of the wall that push out and a secret compartment to hide the treasure.  He has been playing with the castle on its own and with his other, wooden castle and accessories.  He really enjoyed getting it all out and had one castle for goodies and one for baddies!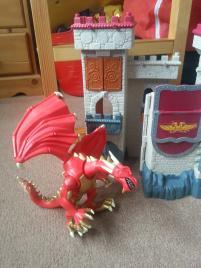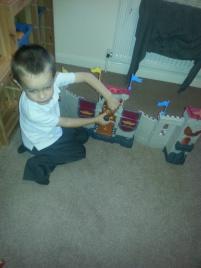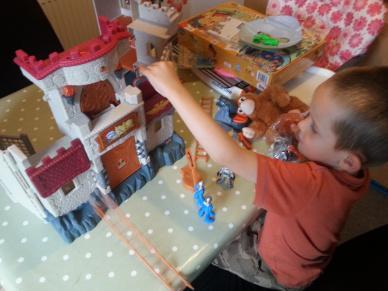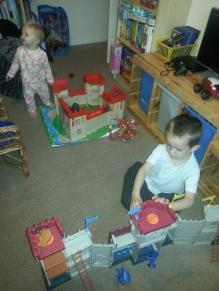 I am really impressed with the quality of both the castle and the pieces you get with it.  It is very strong and sturdy and I think will hold up to a lot of play.  I really like all of the different features on the castle which mean that Little Mr A is kept occupied and entertained much longer than with his wooden castle which doesn't do anything.
I have found this castle online priced at just less than £50 which I think is really great value for money.  There is lots of play value to be had and, I think it will last Little Mr A for many years.  The age range says between 3 and 8 and I think this is about right.  I do think a 3 year old would need a little help with all of the different features but I am sure they would get a lot out of it too!
Overall we are very impressed with the castle and would highly recommend it.
You can check out the features a bit more and find out what Little Mr A thought of the castle in our short video, below…
Disclaimer – We were sent this castle in return for our honest review.  All photos and videos were taken by me and are not to be used without my permission.