Look up "hole in the wall" and you'd be presented with a standard definition—"a small dingy place, especially a bar or restaurant." But on a trip to Iloilo, I came looking for a literal treatment to this expression;
Buho Bakery
really is a hole in the wall.
Read more…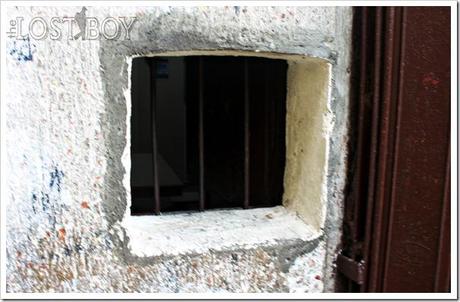 Tucked in an small, unnamed alley between Ortiz and Mapa Streets in Iloilo City, Buho Bakery is situated right in the small Chinese district of the city. Well, in fact, the owner of this bakery of "daily bread hot from the oven" is indeed a Chinese family.
The actual bakery does open certain times of day, but in the two times I've been, once at 5PM and once at 7AM, it wasn't open. It was all good though, as I was be able to transact through the
buho
or their signature hole in the wall that is open round-the-clock. From what I read, the
buho
is a preventive mechanism against crime during perilous times of day. Used to be unnamed, the bakery was so known for this hole that it was named eventually after it.
Anyway, this is how my first
buho
transaction basically went:
I tapped a coin repeatedly onto the wooden door of the buho to call whoever is manning the bakery. Trust me, this is actually customary and not rude.
A young lady, probably even younger than I am, came over and asked what I wanted in the local dialect. I asked what their specialty is, and she said pancho, a bun with a slightly sweet coconut-based filling. I ordered a dozen, heated. The small ones cost 1.50php apiece, while the big ones sell at 4.50php each.
As she went to the back of the bakery, I can't help but wonder if there's like a sweatshop behind the wall where they make the bread out of sweat and tears. Fine, my imagination ran too wildly, but it didn't help I was standing on a silent alley alone!
The young lady came back with my bread, and I gobbled half of them immediately. They were so warm and delicious that's why I came back on my next trip.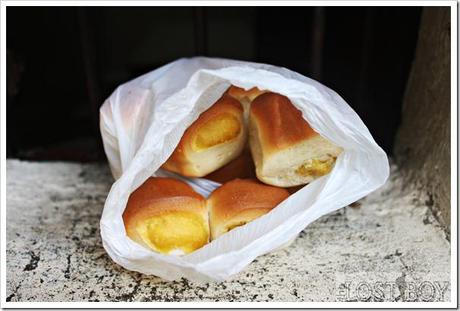 Other specialties include meat buns,
ube
bread, and the
teren-teren
. Unfortunately, they weren't available when on both times I went. If you are curious about the place or would just like to try their "daily bread hot from the oven," Buho Bakery is seen on
Google Maps
. Be sure to ask that your bread be heated.