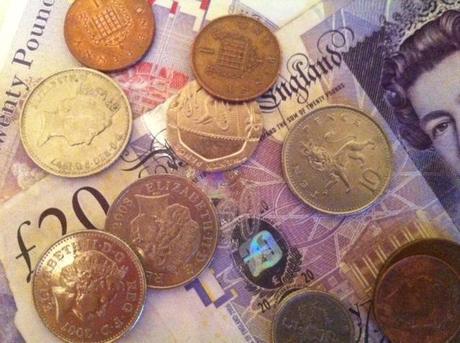 This is just a little reminder that the end of the moth is approaching quickly, seriously where has this year gone? With the end of the month and the start of November comes another £10 budget challenge! This is my attempt to save some money by sticking to a strict £10 budget for all cosmetic items and I'd love a few bloggers to join me!  
The rules are as follows:
1) You have £10 to purchase any makeup products, hair products and things such as makeup remover, face wash and deodorant for the month of November. 2) You can use Clubcard points and Boots advantage card points to treat yourself.3) You need to post about how you've  spent your £10 at the end of the month!5) You can raise money to buy cosmetics, for example by selling unwanted items on Ebay.
This month Pixie Dust and Fairy Tales joined me in the challenge and I'm excited to see how she's done. I'll be posting at the end of the month to show you how I've got on. Are any bloggers brave enough to take up the challenge this month?It is the perfect opportunity to save a few pennies before Xmas. Be sure to let me know  so I can give you a shout out  on my blog.  I'm also going to sort out a Twitter hash tag for November's challenge too.