Myself and M recently celebrated eight years together. During those years food has been like a third wheel in our relationship. Every celebration, birthday's, Valentine's Day, Christmas, has been marked by a special meal somewhere. Of course the anniversary itself must be celebrated with the most special meal. That's why we chose Il Vicoletto.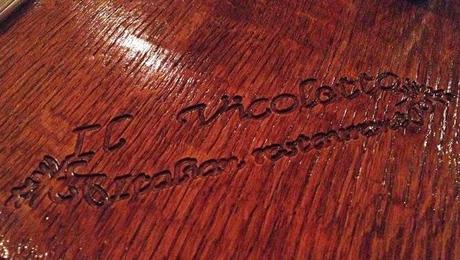 Some people are all too ready to write off Temple Bar as being a culinary wasteland but Il Vicoletto and others, like Chameleon, are proof that it's not. Some of my favorite restaurants are located in the cultural quarter. They form a nice contrast to the fast food restaurants and hen parties!
This little dining room on Crow Street can hold no more than thirty people, it's not much bigger than our living room, so booking is essential. The staff seem to remember us from year to year and are wonderfully attentive.
To start M had the beef carpaccio while I had the prawns. Il Vicoletto was actually the first place M had carpaccio and it's always been his favorite. It looks really fantastic, in fact, one year another diner came up to him and asked him what it was as he wanted to order the same! The beef is ever so succulent and sliced so thin it's almost see through. It comes topped with Parmesan, rocket and a sweet balsamic vinegar. It's a perfect mix of earthy, salty and bitter flavours.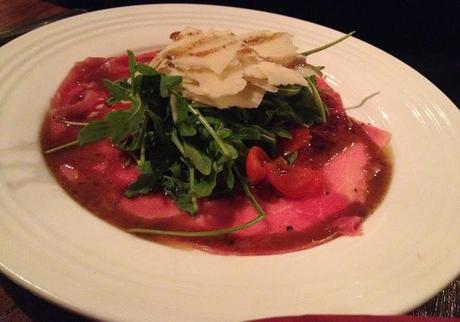 Luscious beef carpaccio. 
My prawns were, beside generous, super succulent and juicy. The chef was really generous with the chilli and garlic. I imagine if I'd gone in with a head cold I'd have come out completely cured! The accompanying toasted sour dough was rubbed with garlic too, I made sure M shared some and got equally dosed with garlic ... it was our anniversary dinner after all!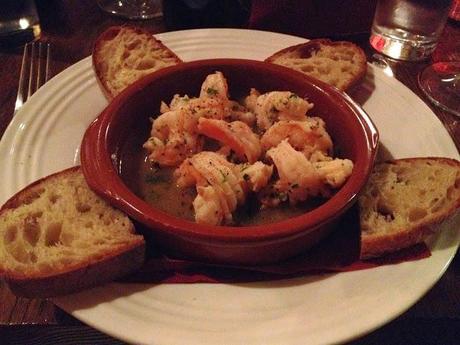 Mind blowing spicy prawns! 
For mains M went for a beef ragu. It might sound like a simple dish but it's divine. It's cooked, like all good Italian stews, for hours before serving and the flavours are concentrated and just explode in your mouth.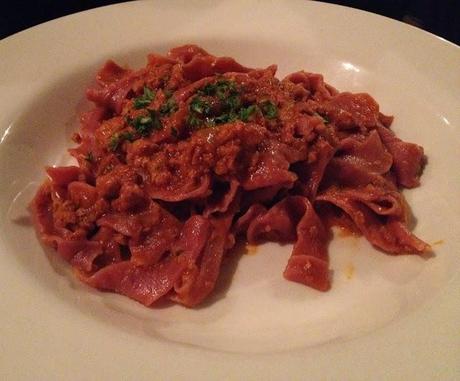 Succulent beef ragu.
The previous day I read on
Il Vicolettos Facebook page
that they'd just taken procession of some truffles from Tuscany via UPS, with this in mind I listened carefully to the specials and opted for the agnolotti al tartufo bianco. It's a dish not dissimilar to ravioli, stuffed with beef, chicken and lardo di colonnato, and covered with a white sauce made with Iranian saffron and topped with flaked truffles. It's a dish I could probably eat everyday given the opportunity.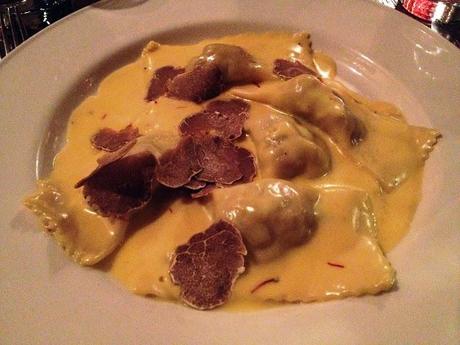 Beyond divine, I'm in love with truffles now! 
We shared an oozy chocolate fondant with vanilla ice cream. There's little better in the world then breaking into a chocolate fondant and watching it erupt in a gluttonous stream! We paired it with some espressos which I think are among the best in Dublin.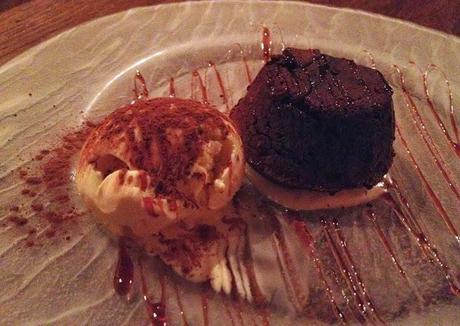 The perfect dessert to round off a perfect meal, chocolate fondant! The menu says you have to wait ten minutes for it as it's cooked to demand. Well worth the wait! :) 
Il Vicoletto is a special place, perfect for a special occasion. I'm actually afraid to go there too often for fear that I'll get too used to it! We'll be back next October for our anniversary and I'll be dreaming of truffles until then!
Il Vicoletto
5 Crow Street
Dublin 2
01 670 8633
Website