We've been living in the IFSC area for over six years now and the area has changed so much since we moved here. The Luas has arrived, business have opened and closed, the Samuel Beckett Bridge has linked the two halves of the community and the Convention Centre has become the latest victim of Dubliner's unique way of naming our city's monuments (the tube in the cube?) Many still regard the area as a culinary wasteland and in some respects that's true, though, we do have a few gems!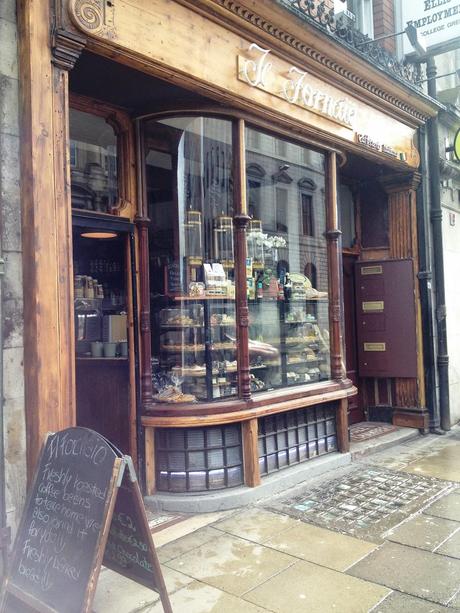 New Il Fornaio outpost in the former Shakes Milkshake spot. I love how they've renovated the exterior. 
Flying the flag on the Southside you have the likes of Herb Street and Pizza e Porchetta and on the Northside we have Dublin Wine Rooms and Il Fornaio. If you haven't been down to try the Dublin Wine Room's special wine tasting system you ought to get there soon, such a good idea! If you'd like to try our other gem though there's no need to make the trek all the way to Mayor Square, you can now sample all the wonderful offerings of Il Fornaio right in the center of the city on Dame Street!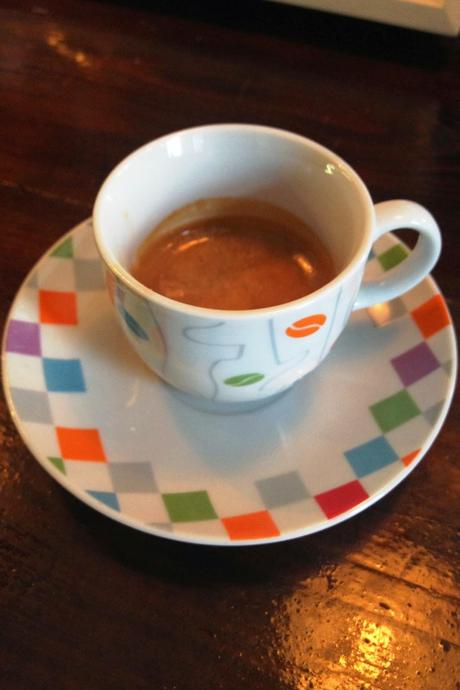 Cracking good espresso.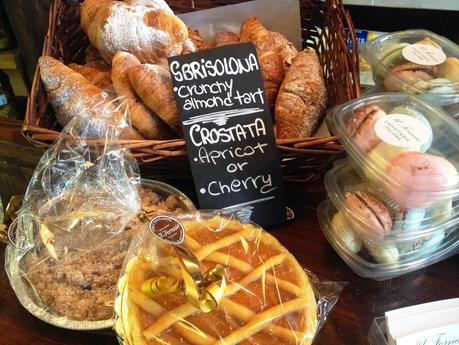 Plenty of treats for those with a sweet tooth! 
The premises might be tiny but this little store packs a punch offering an enormous array of sweet treats and baked goods from sourdough to cannoli. They serve some of the best espresso in Dublin, which you'll have to drink standing at the counter, but what could be more Italian?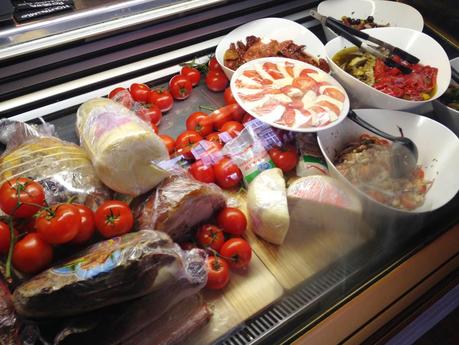 Italian goodies ready to go!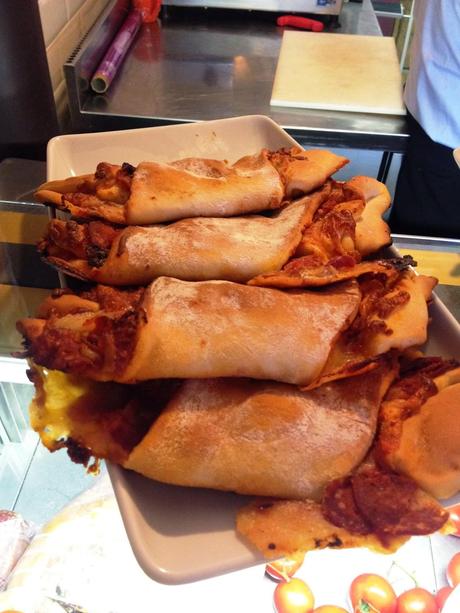 Folded over pizzas! 
In the back (I call it this but the place is so small there is no front and back!) you find a deli counter packed with prosciutto and salami as well as fresh tomato salad and yummy Italian cheeses all of which are available freshly sliced to take away or have made into a sandwich for lunch. Sandwiches come in around €5.90 while salads are €5.50. And if that doesn't float your boat why not try one of their mini pizzas?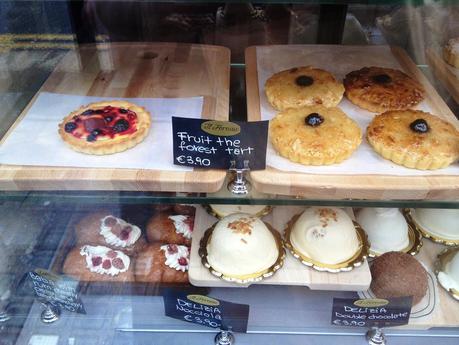 So many lovely things on display in the window, how can you choose? It reminds me of some of the pastry shops we seen in Venice.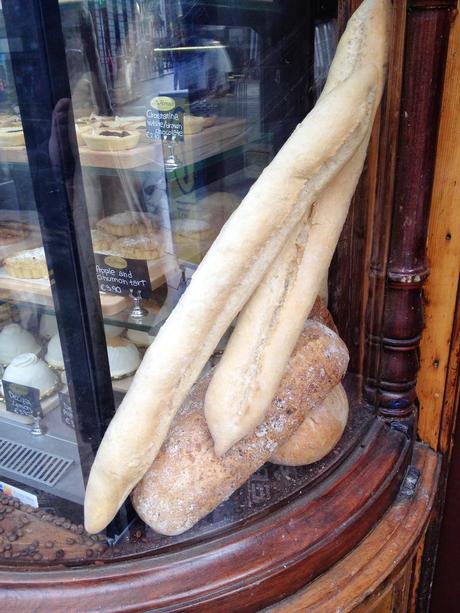 Decent bread too! 
Il Fornaio is a lovely little spot and I can see them doing a roaring lunch trade with all the local offices. I recommend checking them out and if you like what you see why not drop down my direction, in the wilds of the IFSC, and check out their sister restaurant for a full slap up proper Italian meal?