If we were having a glass of spiked eggnog right not (or chardonnay or craft beer or grain alcohol), I would tell you that my running has been a spotty suck-fest lately. Running in snow, ice and cold makes me want to punch people. I am not talking about the beautifully falling sweet snow, but the slushy, grey, dirty snow that takes over once the white fresh powdery stuff starts to fade. I suppose I deserve this for living in Colorado. It is my fault. But, it looked like this outside my back door this morning so whatever.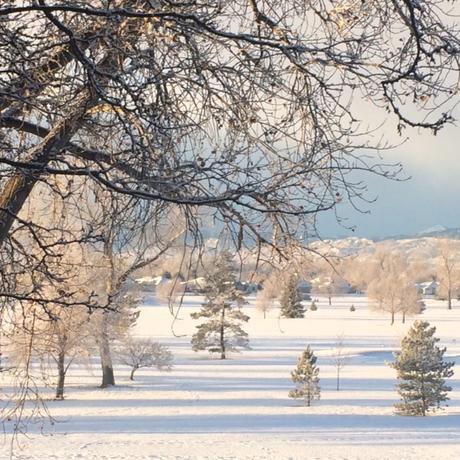 If we were having a glass or large mug of spiked eggnog I would tell you that my kids can never put their dishes
in the dishwasher
. It is that extra step that is truly impossible for them. Poor turds.Their lives are so hard and
then
I ask them to put their dishes away. I am a bitchy, horrible mother.
If we were sharing a large measuring cup full of spiked eggnog right now I would tell you that this time of year always reminds me of when I
ruined Santa Clause
for our next door neighbor kids. It was 18 years ago. I was young and naive (well, I was 30...) The neighbor dad came to hide a drum kit in the basement of our house so that he could come get it on Christmas Eve to give to his kids from Santa. Shortly after Christmas, I saw those young kids outside and said something really cool like, "
Hey that was fun how your dad hid your drum set in our basement!! I hope you liked it!! Merry Christmas
." I am an idiot. I don't think before I speak much of the time. Sometimes it's funny, sometimes it's offensive and sometimes it ruins children's lives.
Let's pretend we are hanging out over drinks like long time friends. Here's what I'd say.
If we were having a mixing bowl full of spiked eggnog right now I would tell you that my son, Sam, got into George Washington University this week on early decision. I am THRILLED for him in every way, except for two ways. One: my baby will be at GWU, which is exactly 2,568 miles from Longmont and two: how do these colleges get off raping you of all your money? How can anyone pay for college without selling themselves on the street? Hmmm...that would make for some good blogging material.
If we were having a bucket full of spiked eggnog right now I'd tell you that Heidi keeps going into my closet when I am asleep and playing dress up. Seriously, Heidi? Get a life.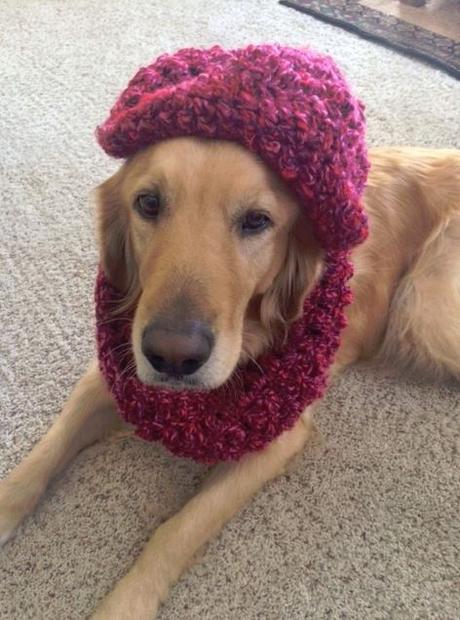 Golden Retriever Swag
If we were sharing a 2nd bucket full of spiked eggnog right now (I don't even like eggnog. Why is this happening?) I would tell you that my favorite thing in the world is having my family all at home, in our pajamas, by the fire, drinking wine (well 2 out of 4 of us) and just being together. This doesn't happen enough, but when the craziness of the day ends and we are all here it makes my heart smile.
And, lastly...if we were sharing a couple mugs of spiked eggnog right now I would tell you to have a wonderful, spectacular holiday. I know I've been blogging less and less, but I am not going away anytime soon. Thanks for hanging with me.
Reminder: take in every minute of time with people who make your heart smile. We never know what is around the corner, so soak it up, love it and be PRESENT. No regrets allowed.
What would you tell ME if we were sharing a glass of alcohol (or club soda or whatever) together right now?
Cheers,
SUAR