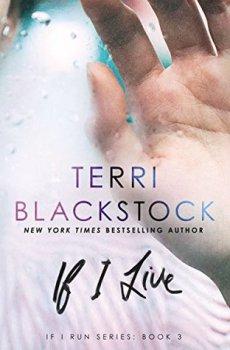 If I Live by Terri Blackstock
Published by Zondervan on March 6, 2018
Genres: Christian, Literature & Fiction, Suspense
Pages: 352
Format: Paperback
Goodreads
Buy on Amazon

"If I Live is a grabber from page one, delivering an exhilarating mix of chase, mystery, and spiritual truth. Longtime Blackstock fans will be delighted, and new Blackstock fans will be made." —James Scott Bell, bestselling author of the Mike Romeo thrillers


THE HUNT IS ALMOST OVER.


Casey Cox is still on the run after being indicted for murder. The hunt that began with her bloody footprints escalates, and she's running out of places to hide. Her face is all over the news, and her disguises are no longer enough. It's only a matter of time before someone recognizes her.

Dylan Roberts, the investigator who once hunted her, is now her only hope. Terrifying attempts on Dylan's life could force Casey out of hiding. The clock is ticking on both their lives, but exposing the real killers is more complicated than they knew. Amassing the evidence to convict their enemies draws Dylan and Casey together, but their relationship has consequences. Will one life have to be sacrificed to protect the other?

With If I Live, Terri Blackstock takes us on one more heart-stopping chase in the sensational conclusion to the If I Run series.

"Crisp dialog and unexpected twists make this compulsive reading. . ." —Publishers Weekly review of If I Run
Thanks to my relationship with The Fiction Guild's Elite Reader Program, I was lucky enough to be a part of reading and reviewing the first and second books in this series by Terri Blackstock. The first book was If I Run (see review HERE), and the second book was If I'm Found (see review HERE).
Today' post is for the third book in the series by Terri Blackstock called If I Live. If you haven't read the first or second books, it's okay, but I'd suspect you'll be missing out on some of the story or some parts of this third book may not make any sense to you.  I can't be sure since I've read both previous books in the series.  This third book does pick up right where the second book ends, so there's no overlapping or guessing.
Fans of the first two books in this series featuring Casey Cox and Dylan Roberts will be pleased to know that the conclusion to the series is just as climatic as it should be – terrifying while satisfying and gratifying! Although Casey and Dylan have faced more and more danger, their faith has grown and continually strengthened.
Readers will have the need to flip page after page until they reach the end of this exciting finale to the series!  Here are some things that I really love about Terri Blackstock's books: (1) no foul language; (2) no gore; (3) the romance is hinted at, but there's not explicit sex; (4) the violence isn't horribly graphic, and (5) it's a Christian fiction book and faith is important. 
I can't give anything else away or this would be a spolier.  Considering it's book three in a 3-book series, I'll play it safe and stop here.
As an aside, by the time I finished the second book, I noticed that this 3 book series has book covers that when put together, are super cool.  Take a look: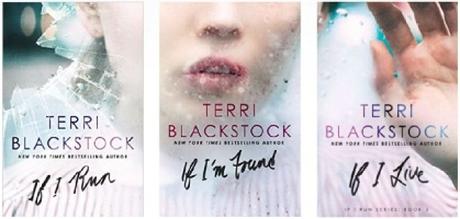 ---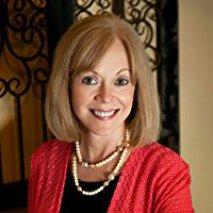 Terri Blackstock is a New York Times best-seller, with over six million copies sold worldwide. She has had over twenty-five years of success as a novelist. Terri spent the first twelve years of her life traveling in an Air Force family. She lived in nine states and attended the first four years of school in The Netherlands. Because she was a perpetual "new kid," her imagination became her closest friend. That, she believes, was the biggest factor in her becoming a novelist. She sold her first novel at the age of twenty-five, and has had a successful career ever since.
In 1994 Terri was writing for publishers such as HarperCollins, Harlequin, Dell and Silhouette, when a spiritual awakening drew her into the Christian market. As she was praying about her transition, she went on a cruise and noticed that almost everyone on the boat (including her) had a John Grisham novel. It occurred to her that some of Grisham's readers were Christians, and that if she wrote a fast-paced thriller with an added faith element, she might just find her niche. As God would have it, Christian publishers were showing interest in the suspense genre, so she quickly sold a four-book series to Zondervan. Since that time, she's written over thirty Christian titles, most of them suspense novels.
Besides entertaining her readers, Terri tackles issues that she hopes will change lives. Her recent book, Predator, was inspired by her experiences on Facebook and Twitter, and her concern that people posted too much personal information about themselves. The book deals with an online predator who uses social networks as his playground. She hopes the book will change readers' online habits. Her New York Times best-seller, Intervention, was inspired by her own personal struggles with a daughter on drugs. In the book, a mother hires an interventionist for her drug-addicted daughter. But on the way to treatment, the interventionist is murdered, and the daughter disappears. Barbara, the mother, sets out to search for her daughter. Terri modeled Barbara after herself, and poured many of her own emotions and experiences into that character. As a result, many families experiencing drug addiction have written to thank her for telling their story and giving them hope.
Other recent books include her stand-alone novel Shadow in Serenity, and Vicious Cycle (Book 2 in her Intervention Series). She's also known for popular series such as the Restoration Series, the Cape Refuge Series, the Newpointe 911 Series, and the SunCoast Chronicles series.
Terri has appeared on national television programs such as "The 700 Club" and "Home Life," and has been a guest on numerous radio programs across the country. The story of her personal journey appears in books such as Touched By the Savior by Mike Yorkey, True Stories of Answered Prayer by Mike Nappa, Faces of Faith by John Hanna, and I Saw Him In Your Eyes by Ace Collins.
Connect with Terri:  Website  //  Facebook  //  Twitter
---
I received a paperback copy of this book without cost from the publisher through The Fiction Guild, a Thomas Nelson/Zondervan book review bloggers program. I was not required to write a positive review. The opinions I have expressed are my own.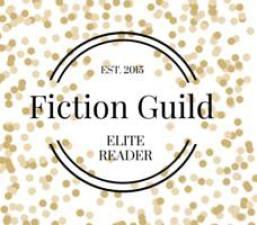 ~ ~ ~ ~ ~ ~ ~ ~ ~ ~ ~ ~ ~ ~ ~ ~ ~ ~

It would be great if you would stay connected with me!! You can follow me on Twitter @DebiL1611, like me on Facebook at 2014 and Beyond, circle me on Google+, follow me on Tumblr, Instagram and Bloglovin', subscribe on YouTube, or connect with me on LinkedIn and Pinterest.

Please make sure to visit my homepage and subscribe to my blog for more great posts on running, fitness and lifestyle topics as well as food, product, music and book reviews, and more!