With the ICD-10 deadline looming on October 1st, 2014, practices will need to start making arrangements to have access to emergency cash. That is the the consensus amongst health care providers across the united States. Even if practices are on target to complete the transition by the deadline, they will likely be effected by the transition itself.
(For an ICD-10 Implementation checklist, head over to the Iron Comet ICD-10 Implementation Checklist)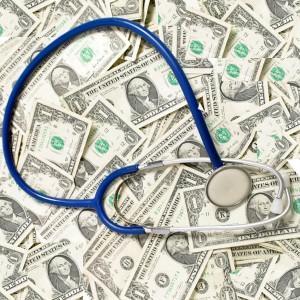 Physicians will need emergency money for ICD-10 Transition
ICD-10 will cause significant delays in reimbursements
ICD-10 will cause delays in physician payment reimbursements and there will likely be a great number of denied claims. Claim denials will certainly be a focus due to office staff learning the new codes and just how to use them. During these trying times, it will be crucial for physicians to have access to emergency funds so that they can continue to run their practices. Staff must be paid, rent and utilities, also. To continue operating, it will be critical for physicians to begin planning on just how they will tackle these issues. Having access to extra funds can go a long way to relieving the stress that ICD-10 is certain to cause.
Vendors of EMR and practice management software have been testing and retesting to help their users to be ready. McKesson recently released Medisoft v19 that is ICD-10 ready for Medisoft users. But even though software may be ready, this doesn't guarantee that there won't be delays in physicians receiving their reimbursements.
Office Staff will be critical for ICD-10
The office staff of a practice will be the critical component to a smooth transition.  How quickly do they pick up on the changes and are able to adapt to them? How much training will be required to achieve this level of efficiency? These are questions physicians need to start answering to help limit the impact that ICD-10 has on their practices.
In addition, retaining office staff that has been trained will be an important consideration going forward. It won't be inexpensive to train office staff to prepare for the transition. Once staff has been trained, it will be very important for practices to work to keep them to further limit the impact to cash flow.
Its important that physicians start addressing these issues so that if and when the delays in reimbursements occur, practices won't be effected and keep running as smoothly as possible.
If you would like more information about the ICD-10 transition, head on over to the Iron Comet ICD-10 page.
If you would like more information on McKesson's Medisoft v19 and how it will help your practice be ready for ICD-10, visit our Medisoft v19 page.