This video was created by the Georgia Department of Community Health to help practices prepare for ICD-10. The audio quality isn't that great, but it's a great primer on ICD-10 and how to get started implementing.
They do mention the ICD-10 implementation being delayed and the deadline being uncertain. Please keep in mind that this video was released mid-2012 before the final decision to change over in October 2014. Remember, Farzad Mostashari, MD, the national coordinator for healthcare IT, stated there would be no more delays  on the changeover to ICD-10. The deadline will remain October 1st, 2014.
ICD-10 Video Outline
The video is laid out in six sequence outline. The outline is below.
Storyline Update
Opening Act
Act I – The Process
Act II – Checklist
Act III – Moving Forward
Act IV – Going Forward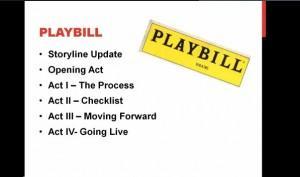 ICD-10 Guide from Georgia Department of Community Health
The video does a good job ox explaining what the impact of ICD-10 will be for practices and how to begin to prepare for it. It is the first of a four part series that we will post. The first part of the video also goes into detail on why we will be switching to ICD-10 in 2014.
The checklist is useful but not as thorough as it could be. It does contain information useful to most practices, but it does not cover all areas of an ICD-1o implementation.
If you would like to get a free ICD-10 implementation checklist, checkout ours! It can be downloaded for FREE from here. We tried to cover all areas of an implementation so as t be useful to practices of all sizes.
We have also prepared a collection of ICD-10 links to help you get all the information you need to be ready. Those can be accessed from here.
MEDISOFT USERS – Only Medisoft v19 is ICD-10 compatible. To be ready, you must upgrade to Medisoft v19. No version previous to Medisoft v19 will be able to use the ICD-10 codes.To get more information on Medisoft v19, please visit our page here.