Comedian Obinna is among many celebrities who started from the very bottom to make it big in the Kenyan entertainment industry.
Obinna opened up about his life as a street urchin during an interview on Radio Jambo with presenter Massawe Japanni on Wednesday December 5th.
The comedian revealed that I ran away from home and came to Nairobi where he joined other street children to live in the streets of the city.
Dispute with father
Obinna says he regularly clashed with his father prompting him to run away from home. He became a street urchin for one month way back in 2009.
"I used to have issues with my dad because he claimed I was so rude. I would even think he was not my real father. We did not agree and so I ran away from home and came to Nairobi, where I became a street boy in 2009 for one month," said Obinna.
Obinna enrolled himself in school after lying that he was an orphan. He stayed with friends in Makongeni as he studied at Eastleigh High School.
"I joined Eastleigh High School and lied to the school that I was an orphan so they could admit me. I was staying in Makongeni with some friends and would wash their clothes so I could be useful to them. I started acting in set book plays but I would not get paid because the money catered for my school fees."
Obinna has since reconciled with his father, he even bought him a car sometimes in January 2018.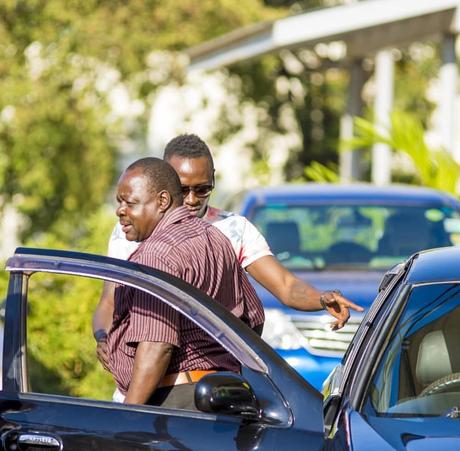 Obinna with his father when he surprised him with a new car
"I am doing well, and that is why I am now fine with my dad," said Obinna.