hey everyone :D,
today is a different post, because basically i was soo excited and happy about them i just had to show you guys.
glasses!
i know your probably thinking, erm since when did you wear glasses?
well forever, let me tell you abit of my story:
well i first found out i needed to wear glasses when i was 14/15, i was one of those kids who hated them, i couldnt understand why anyone would WANT to wear glasses (even with the fake lenses, wierdo's) (haha) i hated them, and when i found out i HAD to wear them i was gutted, i tried not too, in every way i could. so i had these same cheap nasty pair of glasses till i was 17, i was learning to drive and found out i had to wear glasses every time i wanted to drive, well you can understand how upset i was, 17, being one of the first in your year to be able to drive and you want to look cool with your cool car, and i had to wear glasses =[
well i thought it was time to buy some new ones, with my own money, i saved and saved for these really amazing designer glasses, i think they came to like 250 pound, something riduclus, how could anyone justify spending that much on a pair of glasses i do not no.
so anyway, about a year ago i broke them, well i actually ran over them with my car (its not actually funny i did really like them, it was an accident =[ )
and i couldnt bring myself to spend that much on a pair of glasses, not even £50. i have more important things, like food and my flat.
so anyway, about 2 months ago i came across some bloggers that had been sent these glasses to try out, i was reading and i was amazed when they said £10.
i went "what?!" glasses for £10 and you like them???
so i thought i would give it ago, seriously what have i got to loose, well £10 but thats nothing really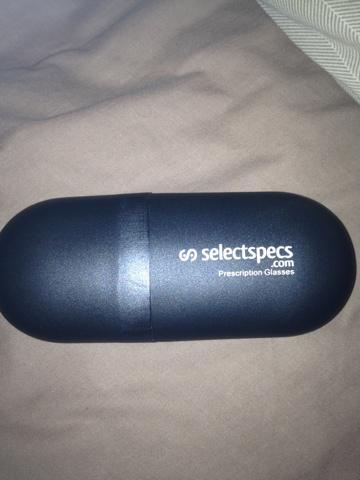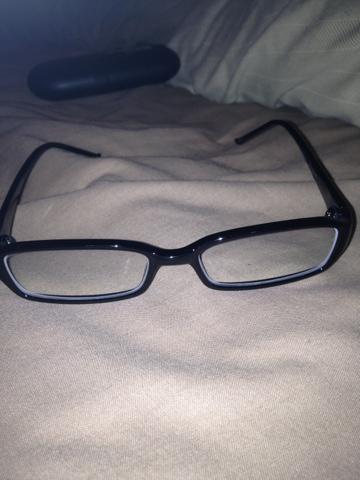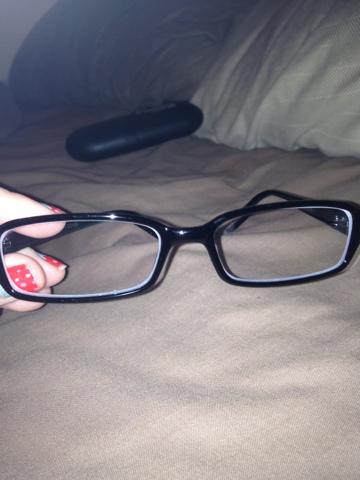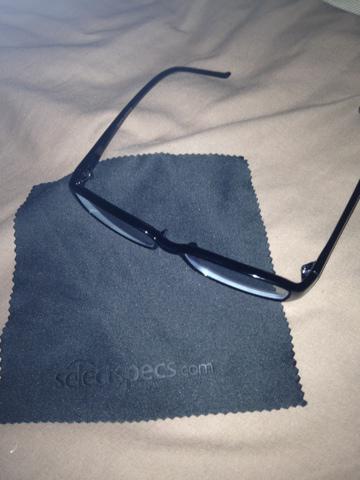 now i will admit, its not the prettiest of boxes, but for £10 i wouldn't really expect one, but omgawd i love them!!
sooo much haha, i got them out and i was like wow, lol tried them on and instantly started to take pictures with them, there exactly the right lenses and the right width across my nose, the back is abi long, but you can bend that yourself, its not like its so long they will fall off, everything about them is as if i spent like £100 pound on them.
now the serious bit, it is a website called www.selectspecs.com. you go on their and pick the type of glasses you want, full rim, half rim, no rim or sunglasses. it says for £6, but £4 is the postage, so don't be fooled. you can pay for extra's too if you want, i didn't. sunglasses are extra too, because of the tinted lenses, obviously. then you have to pick you lense numbers from your prescription, you have to have a copy of it and it does tell you how to found out the numbers and where to look, itll then ask you for the millimetres of your face, between each pupil, i measured mine but it was 60mm (i think) which they say is the average, but measure just to be sure. then you pay, i payed with paypal because i find that the easiest way, but you can choose whichever you like. then wait!, they come from hong kong, which is why they are so cheap, but you do have to wait an incredly long time, mine took 3 weeks altogether i think, but its worth it. you also get free anti-glare, anti-something or other (forgot the name) and scratch-resistant for FREE.
no where else does that at all! its amazing. anyway ill leave you some really dodgy pictures of my face for your amuzement, i was being silly infront of the camera :D hope you enjoy, do go check it out if your need glasses, its well worth it.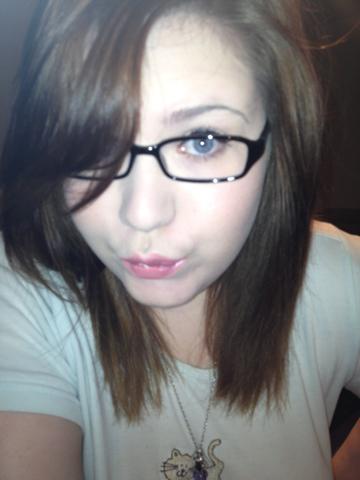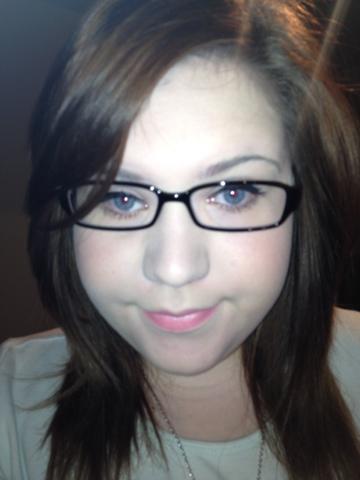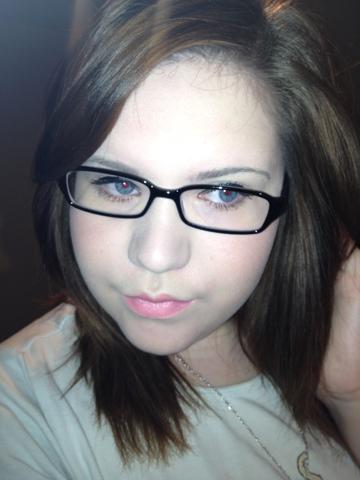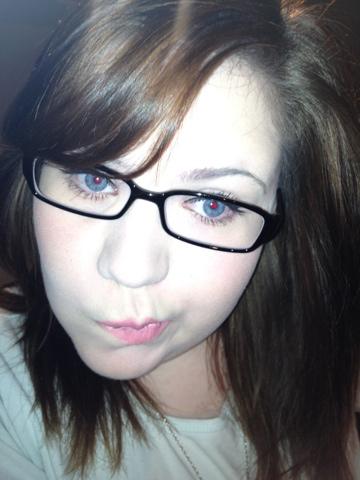 xxx