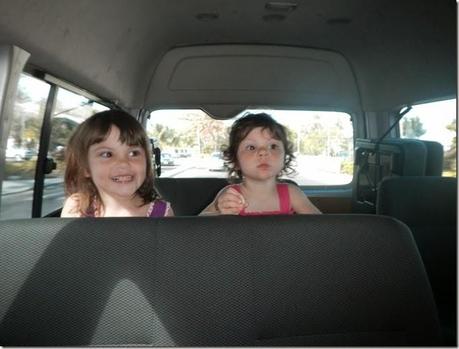 Today we ventured out again in Nassua and headed the the New Beginnings Birthing and Surgical Center which I found online yesterday. The facility is located on the bottom floor and can handle one labouring mother at a time. The staff were extremely nice and welcoming even though our kids did the usual crazed thing they do when they go to new places. We still don't know how to control them in public places. Why is it that we have this problem but no one else does. I really don't understand.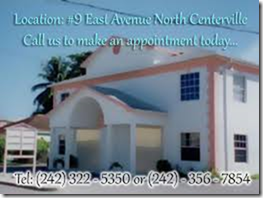 At New Beginnings you labor with a midwife who attentively looks after only you and the (overly qualified) OB/GYN delivers your baby. The rooms are on the small size but they have made the hospital beds more like a bed you have in your house. There's a seat for family and private toilet and shower (no tub like I wished). They have some equipment there if needed or requested like an IV but they prefer to have you birth naturally. There are 4 rooms in which are set up but they said they only have one woman at a time. Strangely none of the locals come here just people from the neighboring islands, I think because it's pricey. It's going to be a little more money to have a baby here than at the private Doctors Hospital but I get a midwife that's just for me and a doctor that's no shared amongst 10 other woman. This way I wouldn't have to hire a doula because the midwife will be at my side almost always. Perfect. They are also open to different birthing positions and for me to bring my big exercise ball. It's a little different here than in the States they will keep me a minimum of 12 hours but usually 24 hours for observation then I can head off home.
I had a thorough check up today with the doctor and walked two buildings down for some blood tests. All is well, the baby is growing at the right rate and all I need is to wait.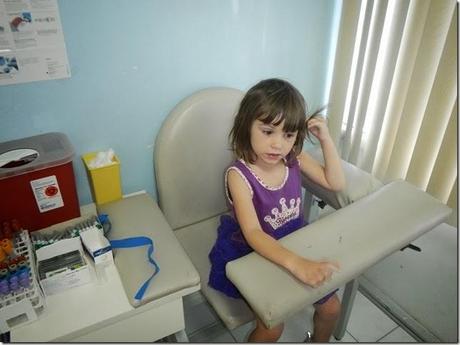 Pri watched as I got my blood drawn and wasn't very happy with the tech that she gave me a boo boo.