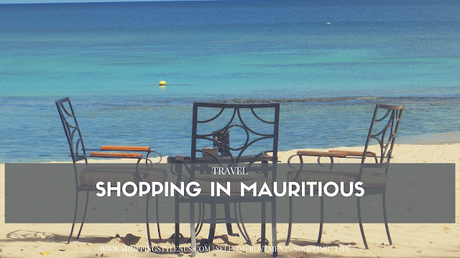 Travelling to Mauritius? Thinking of what you should buy? Here is a list that SSU contributor Sakshi bought and she has some honest take on Mauritius markets. Dive in! Vacations knocking on the door as summer has already started in India, we all want to run away to some colder territories to have some fun and better iff the destination has some beaches too. So, if you are looking for some colder place with beaches, Mauritius could be your choice. Located in the Indian Ocean and being in the southern hemisphere, it has mild winters on the contrary when we have sweltering summers in India and with the world's best and clean beaches to host you, making it a perfect destination. While this post is not to plan your itinerary in Mauritius as I believe there are tons of websites talking better on it, we will guide you to have a MUST BUY shopping list. As compared to London, Bangkok or Singapore, Mauritius is not a cool shopping destination as it's a small island close to South Africa and predominantly inhabited with Indians. Giving you a feel of Janpath in New Delhi or Colaba Causeway in Mumbai - Mauritian market hoards items imported from India. Being an Island country, it's very expensive just twice the Indian currency. But, I didn't fret, as its the duty of a true shopaholic to still shop wherever they go and at the best price.
Currency in Mauritius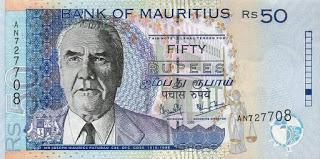 1 Mauritian Rupee =1.97 Indian Rupee
Now, let's dig in what we can buy which is exclusive in Mauritius.
1. Buy in Mauritius - Bamboo Bags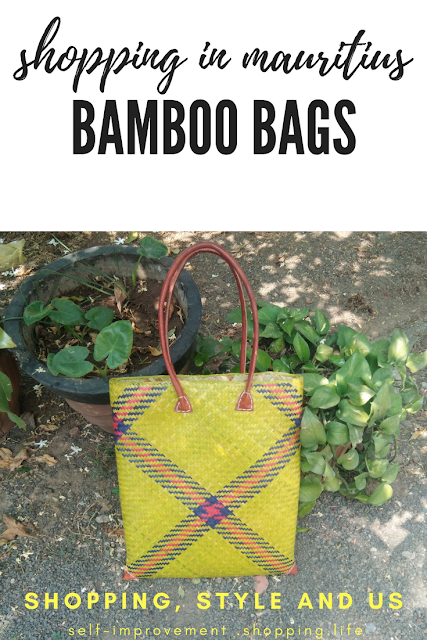 Curepipe is a small shopping place in south Mauritius which host flea markets selling lingerie, local fruits, confectionary etc but the eye-catching stuff is the indigenous bamboo bags which comes in all shapes and sizes.From totes to fruit baskets to hobos, you will get all.

I got this green tote from a local shop there.




Price: 250 Mauritian Rupee (500INR)
2. Buy in Mauritius - Bamboo pouches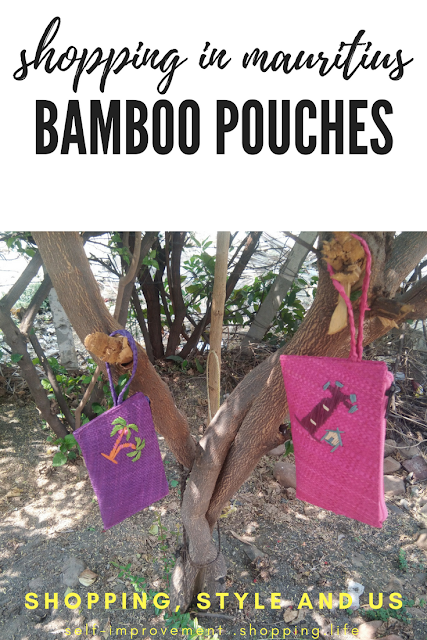 For gifting souveniers, I bought these two bamboo pouches.
Price: 50 Mauritian Rupee (100INR)
3. Buy in Mauritius - Fridge Magnets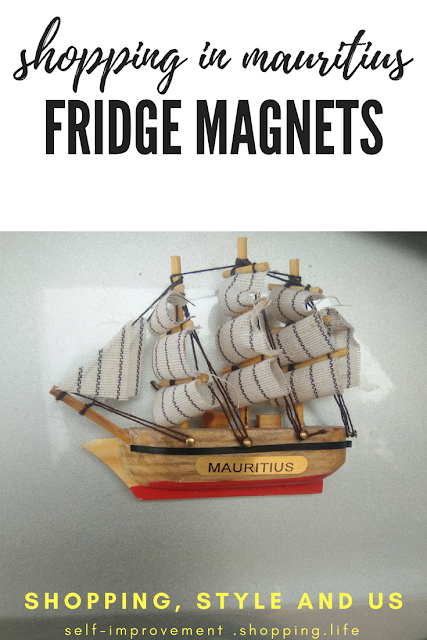 They are easily avilable at any souvenier shop, with varied designs and shape, you can choose some for your home as well as for gifting.
Price: 50 Mauritian Rupee(100INR)
4. Buy in Mauritius - Fashion Jewellery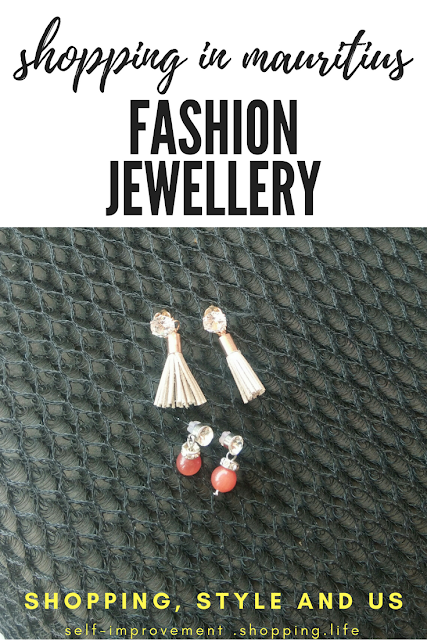 I would suggest instead of splurging money on shops in malls, go straight to the local market called Central market opposite cauden Waterfront mall.
This place is famous for clothes, footwear, cosmetics, per
fumes and jewelry. I bought two earings from there which are sturdy and beautiful.

Price: 40 Mauritian Rupee each (80INR each )
5. Silver and Silver plated jewellery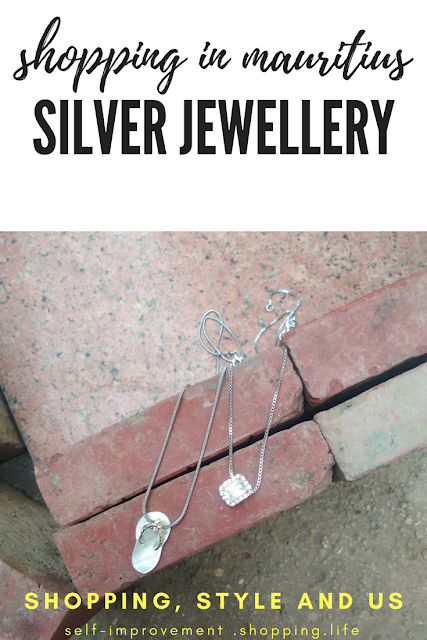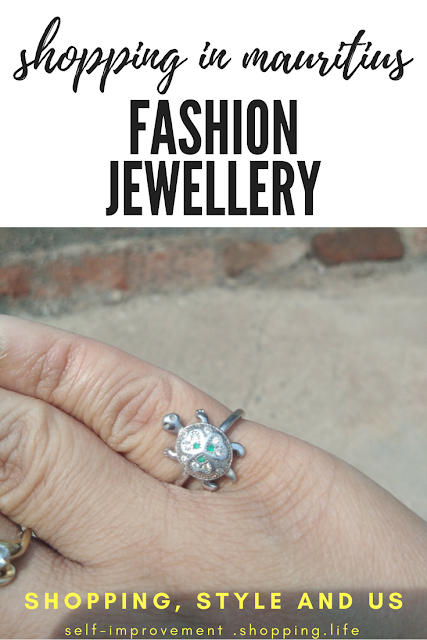 The central market also houses some good shops which sell some nice silver and silver electroplated jewelry.
You have to have some good insight about real silver to distinguish the fake from the real one.
Bought one silver plated diamond studded pendant with chain and a flip flop pendant with chain from the market.

These flip-flop pendants are very cute and beautiful. Made of the shell, they are a true souvenir that will always remind you of those endless walks on the mesmerising beaches of Mauritius.A must buy.




Also, I bought a silver turtle ring, though it was in smaller size, so I chose to wear it on my little finger.( I couldn'tresist the charm of the tiny turtle )




Price: Diamond pendant-150 Mauritian Rupee (300INR)

Flip flop pendant- 250 Mauritian Rupee (500INR)




Turtle ring- 250 




Mauritian Rupee (500INR)
6. Buy in Mauritius - Dream Catchers
Also you can buy some dream catchers at an exhorbitantly low price . I got one for 75 Mauritian rupee (150INR)
7. Buy in Mauritius - Summer Clothes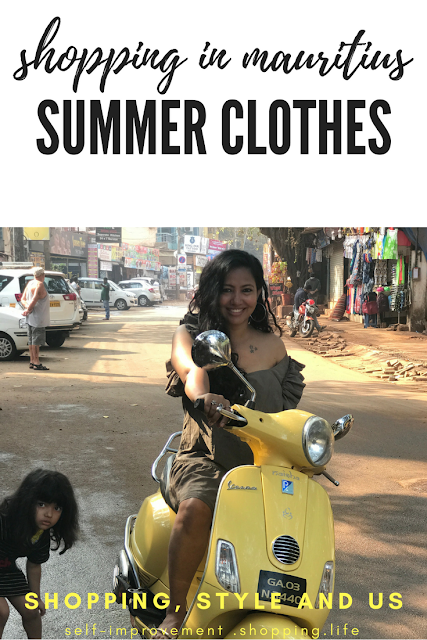 This picture is from Goa but goes well with this.
Since we visited the country in the month of November which was the start of summers for them and winters in India, my husband bought a nice polo neck sweater for my son which a shop was selling on a clearence sale for just 250 Maurtian rupee (500INR).
So do check out some summer dresses when you visit them in their winter season.
Hope this post will give you an idea on how to ration your time and money for your upcoming Mauritian adventure.


Before you go -


What's your favorite market for shopping in Mauritius?


Love and Light

SSU

*This post may contain affiliate links, products sent by brand/PR for consideration, paid content. Disclosure Policy.