Didja miss me? After several days of moving, Home Depot runs, sawdust, vacuuming, unpacking boxes and anxiously awaiting internet - I have returned to the blogosphere... and with a great deal from Kohl's!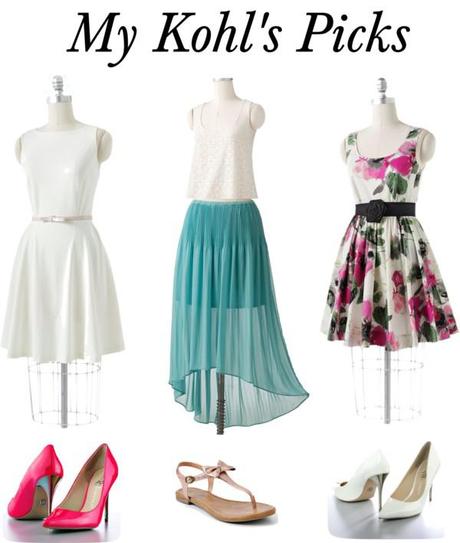 My Kohl's Picks by alissakelly featuring Elle Floral Rosette Dress
Kohl's has always been a favorite go-to store of mine for clothing. I love the Elle and LC Lauren Conrad lines [like this skirt] the most. It's a mecca of pretty fabrics, colors and patterns. If only I could buy it all! What I can do, however, is share a few of my favorites looks - all from Kohl's.
If you're ready to get your wallet out and shop online I have good news! Kohl's has graciously offered an exclusive 10% off code for kohl's.com. Just enter BLOGIT10 at checkout. Offer good through August 23rd.
For details on each item, click here.
This is not a sponsored post. All picks and opinions are my own.