Hey guys! My second addition to the "I'm An Addict" series, where I show you little bits of make up collection.
I have far too much of the same things! No girls need this many..... do they?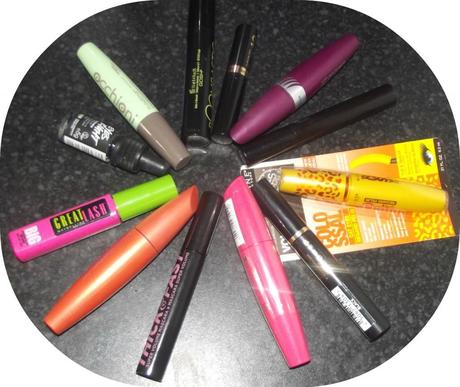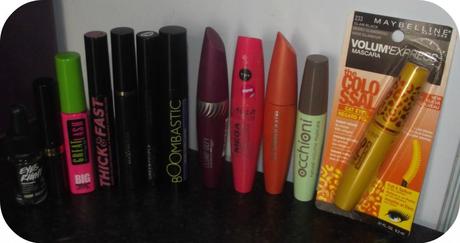 I knew I had too many mascaras, but I now know I have 12 mascaras. 12.... who needs 12??? Thankfully 3 are unopened, and will remain unopened until I only have a handful of mascaras left.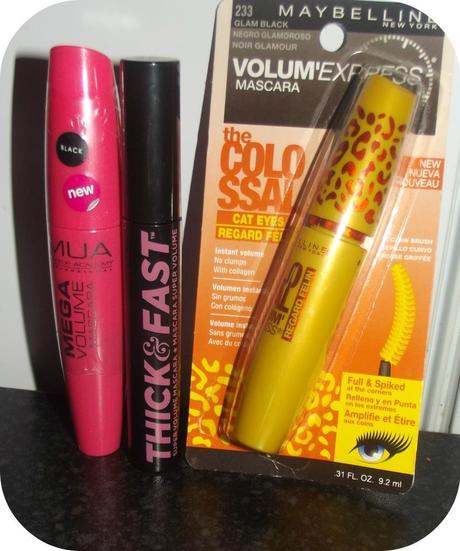 Here are the 3 unopened. It's such a shame I have so many as I'm itching to try these three ;).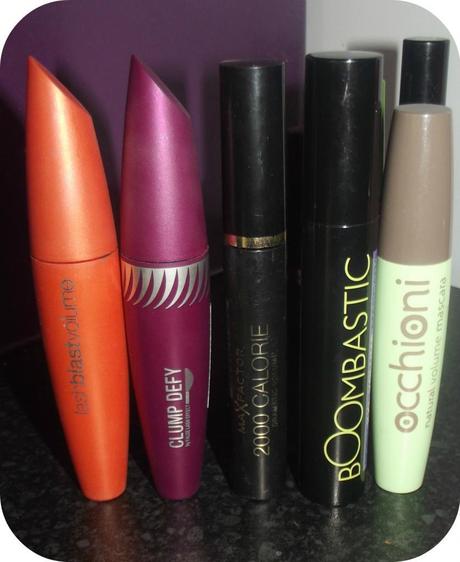 Here are my top 5 at the moment. I have adored Max Factor's 2000 Calories for way over half a year now and I still love it now! However, at the minute I'm reaching for my GOSH Boombastic and Max Factor Clump Defy more and more.
I would say I think Max Factor could be my favorite brand for mascaras. I hear that here in the UK Max Factor is Covergirl in the US, and I know my Covergirl mascara is amazing too!
How many mascaras do you have?
I'm think I might show some nail polishes next week ;). 
Thank you for reading!
Natalie Roseanne <3