The weekend is here and I bet you're counting down the hours to kick back, relax and enjoy time with fam and friends. Maybe you'll even have some fancy foods & drinks in tow? Of course, to get the food & drinks, you do have to visit a supermarket and that may or may not be your cup of tea. I love grocery shopping but I have a love/hate relationship with all the grocery stores that I visit - Metro, Sobeys, Loblaws,Whole Foods. I love the selection and the competitive prices but I hate the impersonal, big-box feeling. You see, none of the cashiers sing or call you by name, no one is wearing Hawaiian shirts and you can't find Thai Lime & Chili Cashews.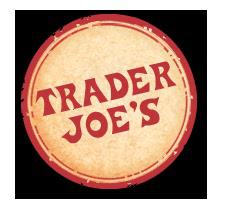 I guess you could say that I was spoiled while living in Washington, D.C. I fell in love with a store named Trader Joe's or TJ's for short. Instead of the "run & grab milk" mentality, TJ's really elevated my grocery shopping experience. I felt like I was discovering new products in a fun, off-beat environment or maybe a close friend's farmhouse. Not to mention, I could get my hands on Charles Shaw wine for $1.99 - yes, you heard that right.
Oh how I miss those days...
If you ever find yourself in the US, do check out Trader Joe's even if it's for the quirky experience. You'll love it. Here is a snapshot of their flyer - loved reading through this! Can't we get TJ's to enter the Canadian market?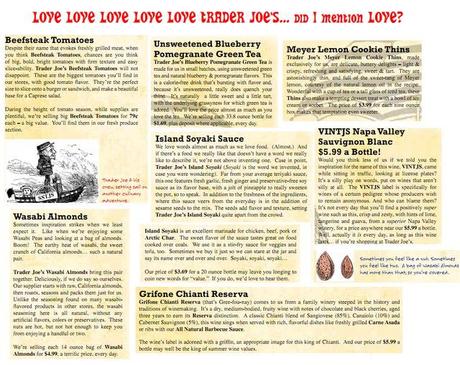 I'll give props to one supermarket and specifically one product that comes close to replicating one of my fav's from Trader Joe's. The PC brand 0% Greek Style Plain Yoghurt is amazing. I used to pick up a container from TJ's (granted it was marked as organic) for half the price but finally, Loblaws has delivered a favorite. If you haven't tried it, give it a try. It is absolutely delicious. Throw some berries in and you've got yourself a delicious low-cal treat!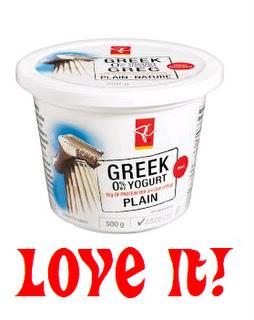 Enjoy!
Foodie Wife