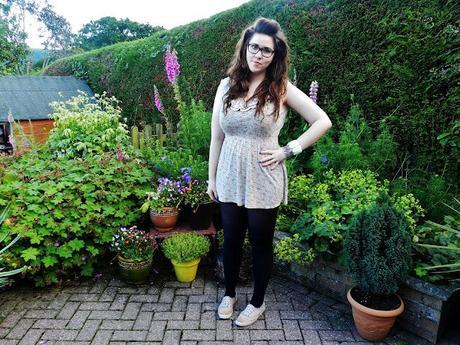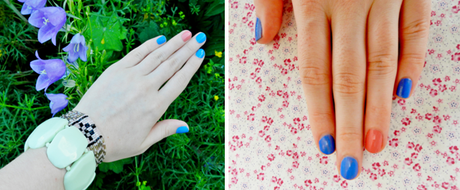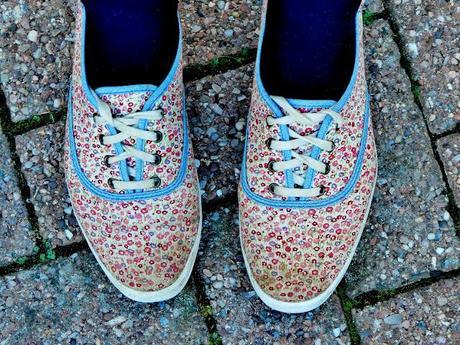 Dress -

New LookShoes - Keds via ASOSMint Bracelet - H&MBeaded bracelet - Red LotusNail Polish - Topshop "AWOL" (blue) Rimmel "Rose Libertine" (pink)
Wore this to go out for lunch with friends and have a little mooch around the shops today. Picked up a few bits and bobs in the sales which I'll no doubt show you at some point this week.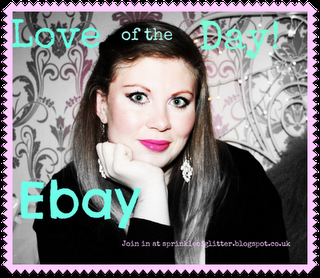 These are my trusty Keds - (they're a getting a bit grubby now as I've worn them to death!) They were a bit of an impulse buy last year just before I went to Leeds Fest - I wanted something in between wellies and sandals and these seemed to fit the bill. So happy though as they are uber comfy and I love their pretty floral print (you may have guessed by now, I'm a sucker for anything covered in flowers!).


The LOTD topic for today as chosen by Louise, is eBay, and the item I have chosen is this Alexander Wang style "Rocco" bag. It's such a beaut' and seen as there is no way I could jusitfy splashing out on an original at this point in time, this little number at £13.98, makes a great alternative and definitely isn't going to break the bank :)
Be sure to let me know if there are any other eBay bargains out there that I'm missing out on!