Follow @FashiontoFood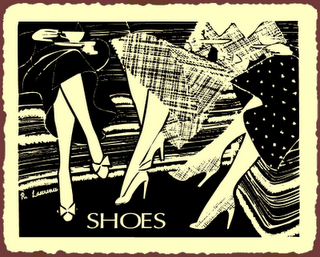 I know summer is nowhere near but I'm already thinking about the long warm days. It's clearly going to be a very long February for me. Of course, naturally, when I think of warm summer days, I also think about shoes and shopping for shoes. What's going to be hot this year? What should I think about putting on my wish list? What can I wear to work that's both stylish and comfortable? What's suitable for post-work patio lingering? Questions that most people are NOT thinking about right now. Don't worry. I'm doing the research for you so when you're ready for summer, you have a shopping cheat sheet. My favorite trend this summer (and a solution to my personal challenges with high high heels) - The Block Heel. Square, sturdy, supportive and.... tres stylish. They are already popping up online and in stores. My absolute favorite pair for the budget-conscious is this one from ASOS. Adorable, colourful and affordable.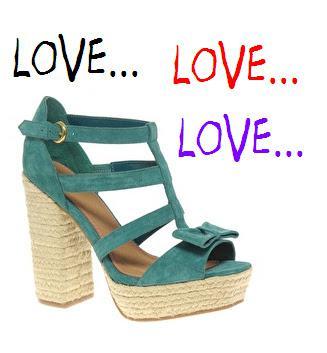 So many shoes... such little time... Here are some options for work & play. Row 1 & 2 are shoes that are a bit more conservative and on the comfortable (low heel) side. Rows 3 & 4 are for those who like their shoes to represent the colours of the rainbow. Just looking at the canary yellow Oxford's makes me happy.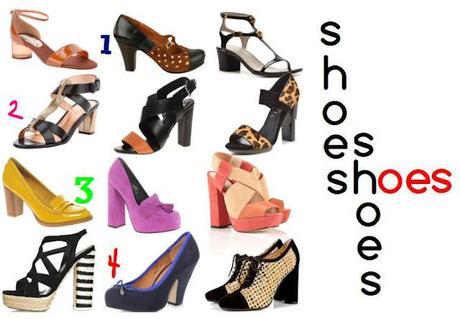 You can search for options here, here, and here. Don't forget here as well. Very exciting!. Now let me ask you, have you ever bought a new pair of shoes and then said to yourself, "if only it could be stretched just a bit?"... look what I came across. Hilarious right? Too bad this doesn't exist today (or does it?). The poor women who had to wear the tight shoes and stretch them....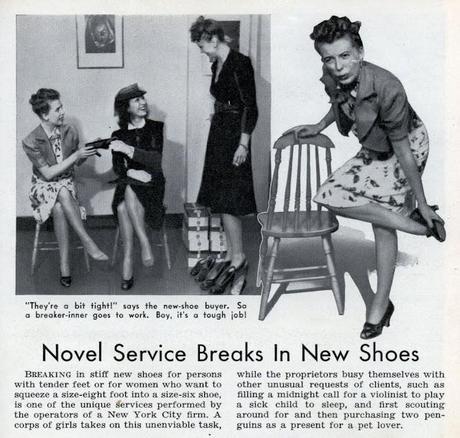 Happy Shopping!
Serda
Post Comment