October 17, 2013, admin, Family, , 0
Well Little Miss A, today you turn one – how did that happen already?  You have come on so fast this past year, despite me trying my hardest to slow you down!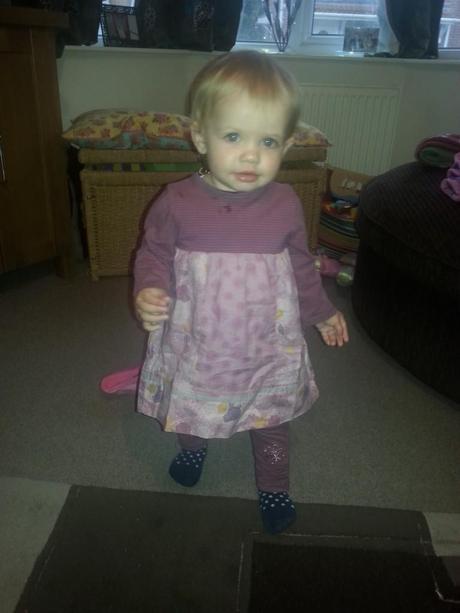 At just 11 weeks you were trying to roll over, finally managing it at just 4 months old.  After that there was no stopping you!  At 5 months you could sit up on your own before starting to crawl at 7 months and then walking at just 9 and 1/2 months.  Mummy really wasn't ready for you to start moving so early and you have certainly kept us on our toes!
Feeding didn't get off to a great start because of your tongue tie.  You didn't take much milk and weren't putting on as much weight as you should.  Once we had your tongue tie snipped at 13 weeks you were much better!  After that you had your first taste of food at 4 months, you weren't quite sure what to make of it and after that we decided to wait until you were 6 months to start baby led weaning.  It took us both a while to settle into it and we did struggle at times, however, now you love your food and are even starting to try feeding yourself which is incredibly messy but lots of fun!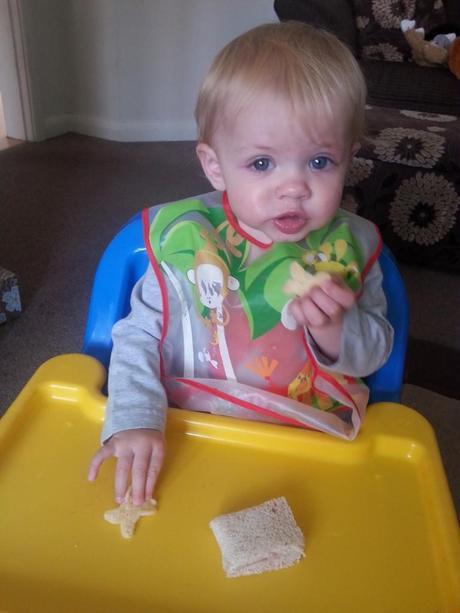 You have given me so much fun and laughter over your first year and I am so proud of the beautiful, confident little girl you are becoming.  We have done lots of messy play activities and had lots of trips to the park.  You are very adventurous and confident and love nothing more than getting yourself filthy!  I'm sure it's just because you love having a bath so much!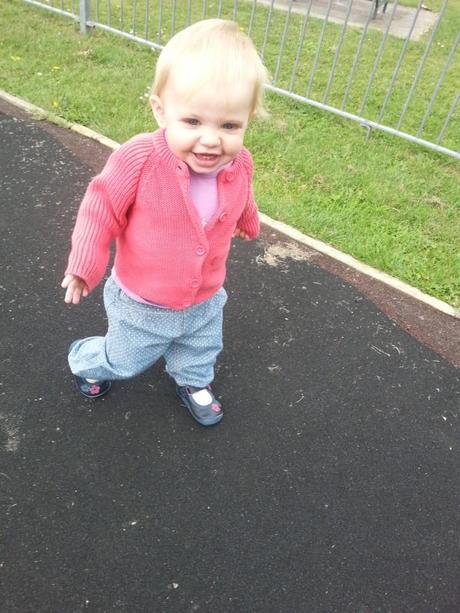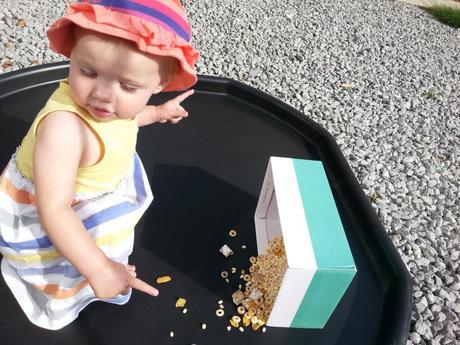 Over the past few weeks your speech has been coming on really well and I know if won't be long until you are chattering away constantly, just like your Dad and big brother!
Speaking of your big brother, it is so lovely to watch the two of you together.  He is always telling you how much he loves you and it is obvious from the way you look at him that you feel the same.  I know you are going to start annoying him soon, I just hope you can keep that special bond you seem to have with each other.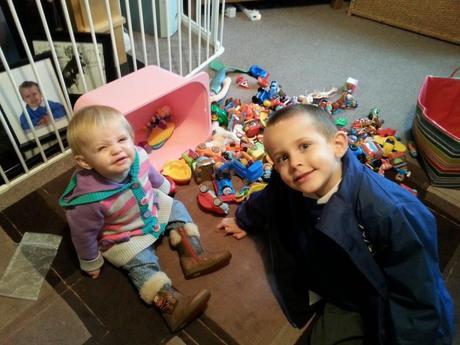 Thank you for making us smile everyday with your contagious laughter and funny ways.
We love you lots and hope you have a fantastic first birthday.
xxxxx