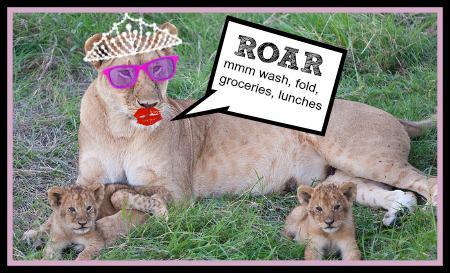 Please don't ask me why my inner Helen Reddy was belting out this song in the shower this evening. Maybe it's because I think Helen-baby needs to revise the lyrics to her tune to acknowledge the skill of multitasking somewhere in there. The song is iconic, isn't it, but maybe we could add a chorus line about the almighty woman-roar being heard above the drone of the dishwasher and washing machine, while the baby's nappy is being changed and the dinner is on the stove. What do you think?
Bra-burning and unshaven armpits may have sent a loud, clear message in the 70s but I reckon the woman of today is more likely to send her message through doing. Doing lots and lots of things …. in many and varying contexts, often simultaneously and usually doing it all bloody well. And with out so much of a wimper, complaint or brow-wipe. Whilst roaring! We are legends, girls, we really are! We multitask and we do it damn well!
All of this multitasking and roaring however can be a bloody big challenge and a hard, tough gig. Often we soldier on with few complaints, divulging only to our inner circle how difficult things really are and, sometimes, we almost even allude to the reality of it all via cryptic Facebook status updates to our wider group of peeps … but only sometimes.
It's ok though, and really quite amazing, how all we ladies understand. There's a certain acknowledgement that comes with a nod of the head, an understanding glance or even the solid hug of a friend. As women, we really do "get it". The legend of superwoman or supermum is just that, a myth. We can't necessarily do it all, but by crikey we can do a bloody lot and do it well. With pride and with a super-loud roar.
I. Am. Woman. Hear me roar! Sing along with Helen now, loudly, I want to hear you from here!!
It's Tuesday! So, again I'm linking up with Jess from Diary of a SAHM and IBOT!
Check it out!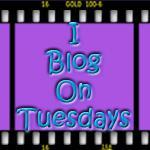 photo credit:
ROSS HONG KONG
via
photopin
cc
 (oh ….. but I "touched it up" a little

)