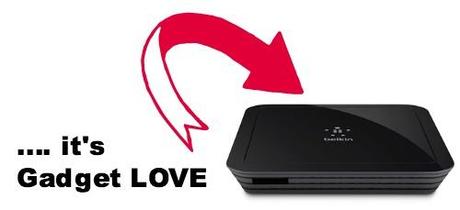 It's absolutely no secret that I'm a gadget-girl and if something plugs in or takes batteries, I'm all over it. I could easily lose a day and a half in a Dick Smith store and in my opinion, a Retravision catalogue trumps just about any other junk mail.

When Belkin asked me to review their @TV product it was always going to be my kind of review gig. Thanks to Belkin and the @TV, watching the gogglebox in our house has been revolutionised and I've probably only mastered a fraction of its amazingness.
According to the Belkin site, this device – which is actually even neater and more compact than I had anticipated – will allow you to …
Watch live television, movies, sports, and more on a smartphone or tablet wherever you are using Belkin @TV Plus. This set-top box allows you to see live and recorded TV on a single mobile device when you're away from home. When you're home, you can watch TV and movies on multiple devices over your Wi-Fi network. @TV Plus also lets you record shows directly to your mobile device and use your phone or tablet as a TV remote.
When setting up the @TV, I elected to connect it to our Austar receiver and not the TV. Currently, we have a TV in the bedroom which receives free-to-air digital stations but is unable to be tuned to the Austar feed. To the rescue comes Belkin and I can now be in the bedroom – or anywhere else with an internet connection for that matter , even at Mum's next door – and happily watch along. BOOM! That wins!
So far in my test-drive of the Belkin @TV, I've been able to play with many of the promoted functions and I'll be looking forward to when the program guide feature is enabled in Australia and it's a functionality that is said to be coming soon. It's possibly the only thing I felt missing, as it would be handy to pre-plan viewing, but overall the wait for this feature is no biggie and will only make this gadget even more user-friendly.
The set up of the @TV was easy, just a few cords plugged in to the appropriate jacks and then an app downloaded onto the iPad and iPhone. The apps for each device required an app store purchase and then yessssss it was all systems go!
One of the treats of watching on the iPad from a different room is the capacity to use the app as a remote control. There's absolutely no need to get up from a comfortable spot to change the channel or volume on the set top as these functions are easily accessed via the app's interface. Better still is being in another room, logging into the app and changing channels on someone not expecting it – luckily the MOTH doesn't mind a practical joke!
The number one @TV fan might actually be the Little Girl who was totally thrilled to be curled up on the couch watching an episode of Doc McStuffins that I had recorded directly to the iPad earlier.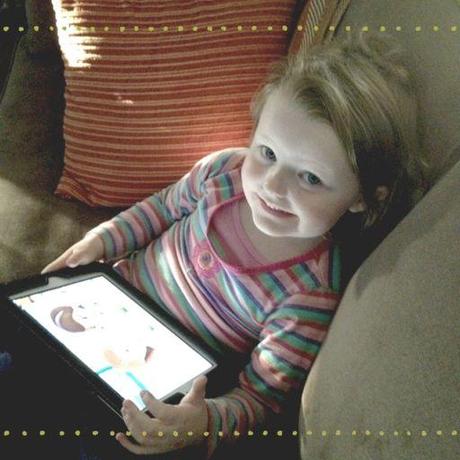 How super cool is this? Let me tell you, mid-distance car trips have become a whole lot easier. Thank you, Belkin!
The @TV retails at $199 and has proven itself to be a highly regarded member of this gadget-lover's household. It could have easily been connected to a DVD player or set top box and it certainly is an ideal device for anyone with a love for viewing on the go. Like me!
Thumbs up Belkin. Thumbs up!
Every 2nd Wednesday the super Salz holds a review linky where you can find a number of bloggers joining in with their thoughts on a range of products and services. If you're in the market for some new bits and pieces, I'll see you at Salz'!