BEAUT
❤ ❤ ❤ ❤ ❤ ❤ ❤ ❤ ❤ ❤ ❤ ❤ ❤ ❤ ❤ ❤ ❤ ❤ ❤ ❤ ❤ ❤ ❤ ❤ ❤ ❤ ❤ ❤ ❤ ❤ ❤ ❤
Review of Nivea Lip Balm in Soft Rose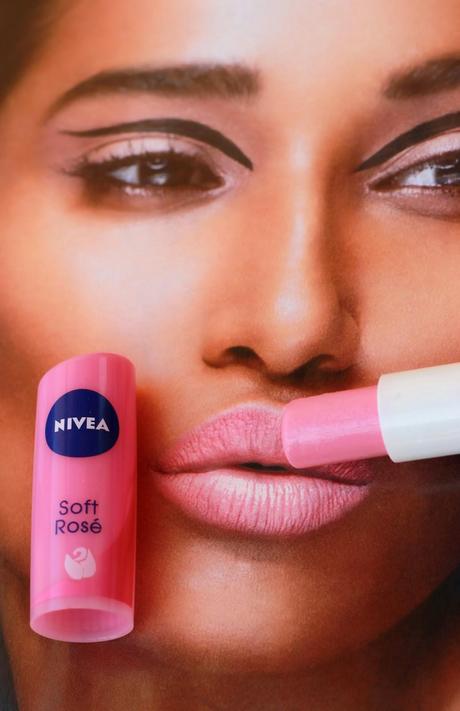 Image Credit: VOGUE India March 2014
A
while back, I posted a picture of this lip balm on Instagram
( yes, bloggers are kind of getting faster in letting world know what they are doing with this app
. Follow me - www.instagram.com/shoppingstyleandus ) and caption must have shown how much I was excited about using it. The first thing why I bought it was that I am
in love with Nivea Lip Balm Camomile and Calendula
for the reason how incredibly soft it makes my lips and without feeling waxy (Ok, a little waxy but that just disappears) in lips after a while and I am talking about during winters. But hey Nivea !
Soft Rose
is kind-of opposite of that one.On lips, it feels waxy, looks white instead of pink (
I could have worked it out if it looked pink
) and it leaves skin flakes. The good thing is that it leaves lips feeling hydrated (
though skin flakes look ugly afterwards
)
I am still using it because this is all I have and Camomile one is that I keep in bag when out and about, and I love keeping lip balms in every corner of my house. Planning to keep one in car and will keep in my drawer at work too. 
Buy Nivea Soft Rose Lip Balm