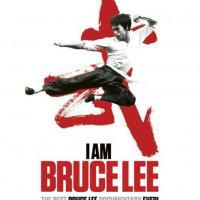 Movie: I Am Bruce Lee
Director: Pete McCormack
Cast: Daniele Bolelli, Paul Bowman and Richard Bustillo
Rating: ****
'I Am Bruce Lee' is not a documentary about the worldwide fighting icon, Bruce Lee; it's about what the world had to say about him. It's about what actors, martial artists, producers, directors, his family had to say about him. At the end of this documentary there's one truth you will arrive at – Bruce Lee was no ordinary man. He may or may not have been a legend or superstar however he was a man of utmost dedication and one goal in life – to express himself honestly.
Born on 27th November 1940 in San Francisco's Chinatown, Lee starred as a child artist in over 20 plus films. He was influenced by his father who was an actor in Cantonese films and Chinese opera. Raised in a Japan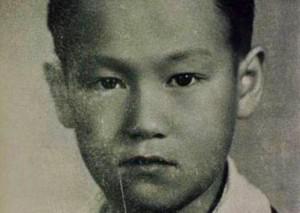 -occupied Hongkong, Lee's teenage life was filled with images of mass murder and genocide, which soon led extreme resentment towards people who were against Chinese. At the age of 13, Bruce lee took up 'Kung Fu' after feeling insecure. He was trained by Yip Man in 'Wing Chun', a minor fighting technique which became global because of Lee.
Director Pete McCormack makes this documentary compelling by brilliantly connecting the dots in Lee's life. He captures real life anecdotes from people who worked and lived with Lee and weaves them intelligently into an inspiring narration. Every anecdote in this film is worth actively listening and worshipping. Bruce was a master of integrating things he learnt in life. One of the best examples can be drawn from his own life in 1957 when he was adjudged the cha-cha champion. It was believed that his stands while fighting were replicated from this dance form, which very few such as fighters such as Dan Inosanto, Gene LeBell and his daughter Shannon Lee could identify.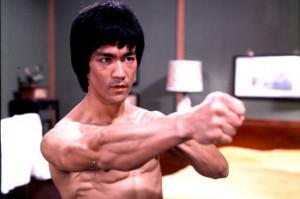 Bruce faced racial oppression more than any Chinese ever in the history. In 1959, Bruce had to move to America to get his citizenship where like most Chinese kids who had just gotten off the boat, he started his first job as bussing and washing clothes. According to his wife, Linda Lee Cadwell, Bruce hated to be dictated, especially by his own countrymen. He married Linda amidst the ban that was introduced in 1964 on interracial marriage. In 1965, Chinese sent Wong Jack Man to America to fight Bruce because he started martial arts school in the States and taught 'Wing Chun' to non Chinese. Linda says, Lee made the fighter submit within 3 minutes. After the fight Lee lamented that he should have been able to end the fight sooner—Wing Chun alone was not it. Thus, Bruce began the evolution of Jeet Kune Do– all styles and no style.
You have to hear what Bruce's first students Dan Inosanto and Richard Bustillo had to say about the father of mixed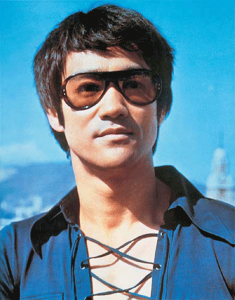 martial arts, their master and a fallen friend – they adored and respected him not for his fighting capabilities but for his personality. Bruce created his own style and personality. Linda and Shannon tell us how everybody wanted to be like Bruce. He was like the Elvis of martial arts and everybody wanted to imitate him. Bruce was a self believer and carved his own path without worrying much about the repercussions.  
Bruce said, 'If I say I'm good, you'd say I'm boasting. If I say I'm no good, you know I'm lying'.
Bruce paved way to a revolution in 1965 as he starred in the television series called 'Green Hornet', where he played Kato. The same program was aired in Hongkong as 'The Kato Show' years later when Bruce returned back home. Bruce hated his part in the sitcom and when the series ended he asked himself – 'What do I do now?' Linda says Bruce never enjoyed his part in the television series and returned to teaching students at his martial arts school. Steve McQueen, James Coburn, and Kareem Abdul Jabbar were Bruce's students at one point of time and Linda emphasizes on the fact how Bruce wished Steve could be more like James and James could be more like Steve. She also highlights that some of the greatest fighters such as Chuck Norris would come to Bruce to refine their skills.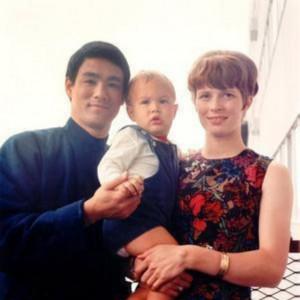 Bruce was blinded by fame recounts Kobe Bryant, and since his rise to stardom he started losing faith in people, not knowing whom to trust. Bob Wall, Bruce's co-star in 'Enter the Dragon' shares some very sensitive things about the star. He says Bruce expressed his phenomenal prowess through cinema but he was losing it on the personal front. From being allergic to medication to being found in another woman's apartment, Bruce had everything going in his life but he was equally supported by his beloved wife who made peace with whatever was happening around her. Shannon Lee fondly recalls her father's funeral and all those people who came to bid adieu to the legend.
Bruce may have been 137 pounds but he was powerful, fast and most importantly a holistic personality. Footage from his films and life remind us of hard work and dedication. Bruce Lee was known for mixing fighting and philosophy. He used to carry a personal diary in which he used to make daily goals and religiously followed them. Bruce was a voracious reader too and often spent leisure time reading Alan Watts and J.D Krishnamurthy. If you happen to see this documentary then you'd definitely enjoy seeing Bruce demonstrate one-inch and six-inch punch.
1971 was the year Bruce got back on his feet. He went back to Hongkong where he starred in the television series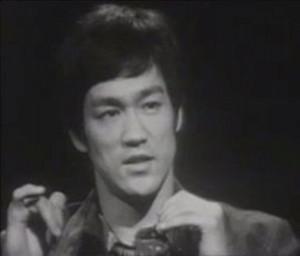 'Longstreet', which earned him critical acclaim. The series was followed by his first film – 'Big Boss' aka 'Fists of Fury', directed by Wei Lo. Bruce did another film with Wei Lo titled 'The Chinese Connection' however by now he had lost interest to work with the director again because he felt dictatorship. Bruce Lee wrote and directed his third film 'The Way of the Dragon' with Chuck Norris, and with this film Chuck got his big break in Hollywood. The 1972 film 'Game of Death' was never completed and in the same year Bruce heard from Warner Bros. He collaborated with Warner Bros and made 'Enter the Dragon' – the first Hollywood film on martial arts. Bruce Lee collapsed one month before the release of his film and died after he succumbed to a hypersensitive reaction to the medication he had taken for headache. Till date Bruce's death remains a mystery while the tabloid media speculated and made way to several rumors. 'Enter the Dragon' was released in Hollywood one month after Bruce's demise. Made for $850,000, the film made $90,000,000 worldwide.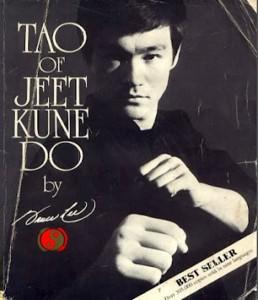 In essense; from this documentary you see Bruce Lee through the eyes of people who loved, respected and worshipped him. The narration of this film is so fitting that it uniquely makes you Bruce Lee as you're watching the film. Bruce brought people, cultures together and honestly expressed himself and that's what made him special.
P.S: You might find most of this information in Wikipedia or Google however you wouldn't feel the same way I did when I wrote this review until you see the film.