After hearing the fabulous reviews of theBalm FratBoy Shadow/Blusher I was gutted I hadn't signed up for the inagural
Carmine Box
from October 2011.  You can but imagine my delight when I logged on to their website and learned you could select either October, November or December boxes to gift to others!
Being a generous sort I decided I absolutely HAD to buy a gift.....for ME! I even got a confirmation email for them saying how nice I was to purchase a gift for someone. Ha!
FratBoy RRP is £16.00 (currently on sale at Feel Unique for £12.80) - The entire box cost me £12.75 (£10 plus £2.75) so less than the sale price for an item I really needed erm....wanted AND all the lovely extras FREE (Does anyone else justify expenditure like me? ;-)) - To choose your own one off gift for you or a friend just  visit the Carmine website here
Here is my lovely new FratBoy:
See how it coordinates perfectly with my dressing gown in the mirror?! - Fate!!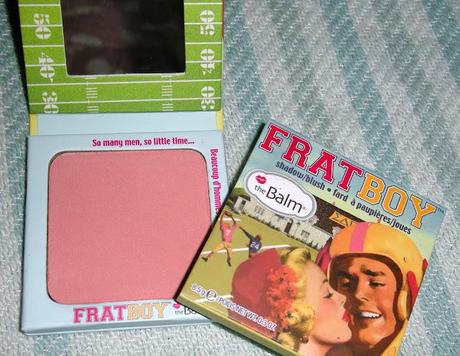 Also included in the October Box are:
Balance Me Super Moisturising HandCream - love a good hand cream

Daniel Sandler Eye Delight - so happy to have recieved the Ice shade, an ideal highlight/tearduct product

Trind Nail Repair - perfect for my new nail obsession

Caudalie Quenching Sorbet-Creme - I've been keen to try something from this brand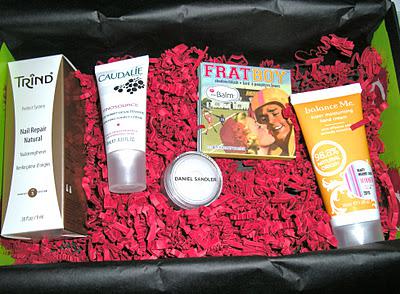 As ever I'll trial the products and review the good and the bad!
Let me know your thoughts on these products, Carmine, Beauty Boxes or anything else for that matter by leaving a comment!  I love to hear back from you all.
Laters Peeps
Love Lainey x