Follow @FashiontoFood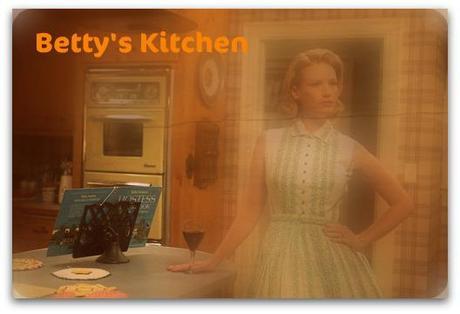 Mad Men is coming back soon (March) and both hungry husband and I are counting down the days. After all, life is
better
with Don Draper. And in anticipation of it's return, I wanted to put together a Mad Men inspired menu and stumbled upon some neat finds. First, here is a quick read on the attention to detail and a prop consultant searching for the perfect canned ham. Cool right? Next, check out
this piece
on Rogers Sterling's fav meals and Manhattan's "it" restaurants featured on the show. And if you ever wanted to read Betty Draper's mind then, you have to check out "her" blog - 
Welcome to the Drapers
 - chronicling solutions to every day problems of a 1960's housewife. It is hilarious. I, myself, being a great housewife (what am I actually called? A housewife with a full time job?), decided to make deviled eggs for a function at our place. It's so easy to make and I love how gorgeous they look. What do you know,
Betty Draper is a fan.
Of course, my recipe is much more imaginative (with spices) but I'm sure she'd approve. I think. She is a pretty tough critic.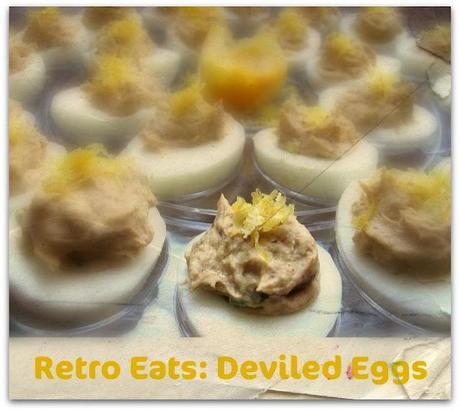 These pics are my original eggs (c'mon that's funny) but here are some great options to try. With smoked salmon.
With Avocado.
 With cucumber, dill and caper. You can try Betty's original recipe here.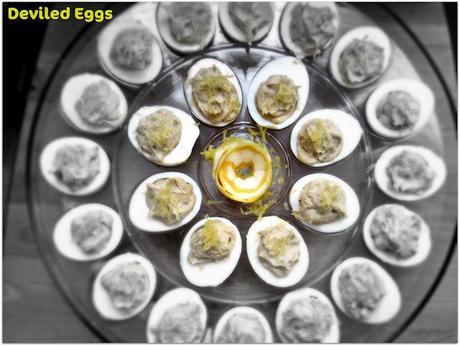 The good news is, there is an unofficial Mad Men cookbook in the works. More info here. Looking forward to what'll be cooking in the next season. Enjoy!
Serda
Post Comment